Greenhouses are best known for providing an ideal environment for plant and vegetable cultivation. But have you heard about growhouses?
Similar to a greenhouse, a growhouse offers an ideal home environment for greens. This includes those you wouldn't otherwise be able to grow, such as:
Exotic flowers

Tropical fruits
Moreover, growhouses protect delicate plants from winter weather, ensuring they're ready for spring. This makes them ideal for extending the growing season or starting warm-weather seedlings early.
Most are very large and used for commercial growth. But today, several UK outbuilding manufacturers like BillyOh offer smaller units.
Their compact size and design make them unobtrusive within smaller gardens. They provide the same benefits as standard greenhouses.
If you're in the market for one or interested to know more about growhouses, we've got you covered! Not only will we guide you through growhouse basics, but also we have a unit to offer that's worth your time and money.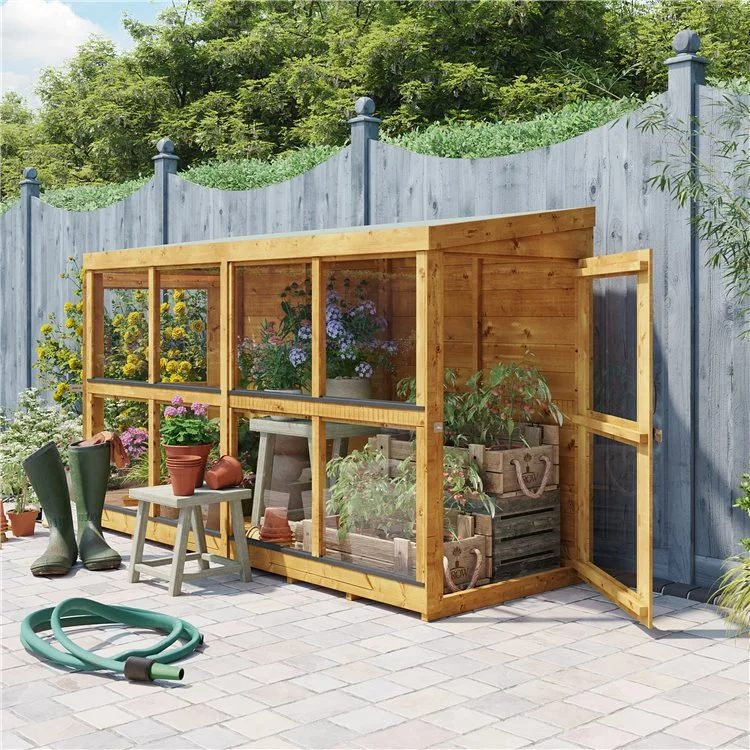 Why Growhouses?
If you devote a room in your backyard to cultivating plants, voila – you have a growhouse! Wait, that's it? Ok, not quite.
Generally, growhouses are like a mini version of a regular greenhouse – a mini greenhouse!. They are especially effective at seed starting and propagating.
If you don't have a large garden, but you wish to grow and protect plants all year round, a growhouse will suffice. What's more, not only do they take up little space, but they are also mobile.
Despite their small size, they provide greater plant protection against extreme climates. Indeed, they make a perfect alternative for those who don't have yard space for standard ones.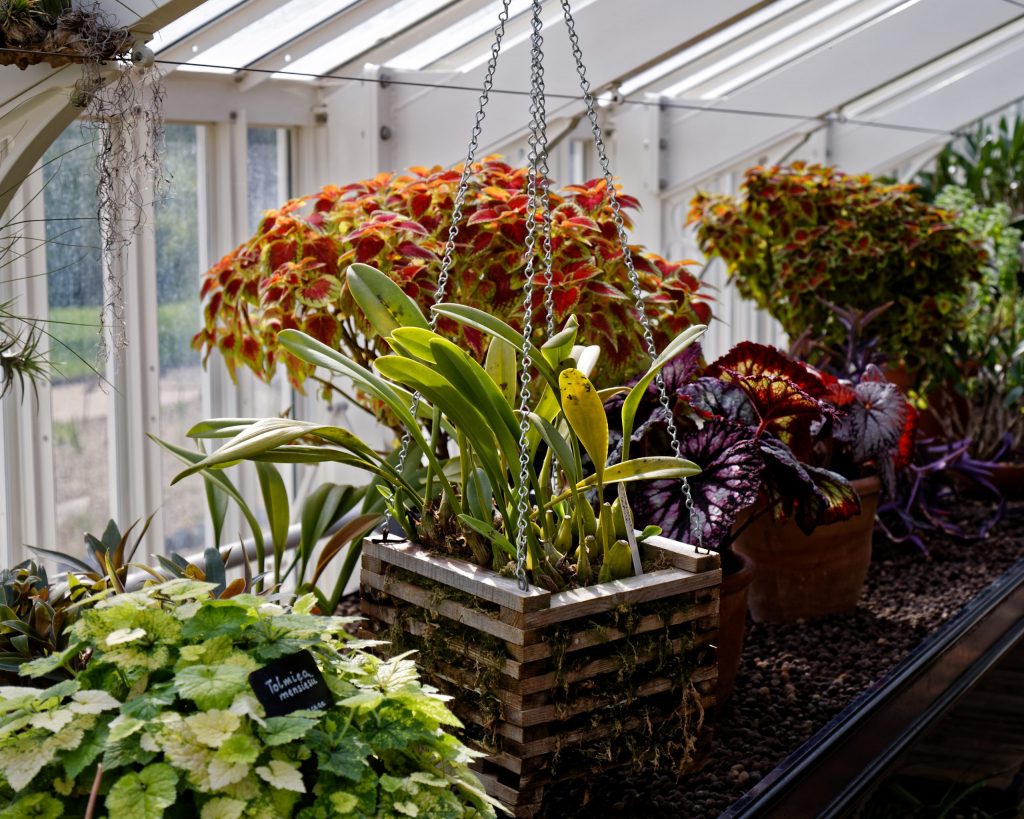 How are mini growhouses used?
More like a cold frame greenhouse, a wooden growhouse is most useful during a few weeks before the year's first frost until a few weeks after the last frost. Since many regions in the UK experience unpredictable weather during this transitional time, growhouses help protect growers from losses.
Other ways to use a growhouse include:
Extending the growing season

. Mini growhouses create a more controlled climate and maintain warmer temperatures. They allow you to start your plants early and harvest them later. Plus, they can keep the soil and plants 5 to 10 degrees warmer than the ambient outdoor temperature.
Overwintering dormant plants.

Growhouses come in handy year-round, including during the wintertime. You can use them to protect plants during their

dormancy

.

Partially cover it to minimise the plant's exposure to sunlight and maintain enough soil moisture.

These steps will help prevent your plants from completely drying out.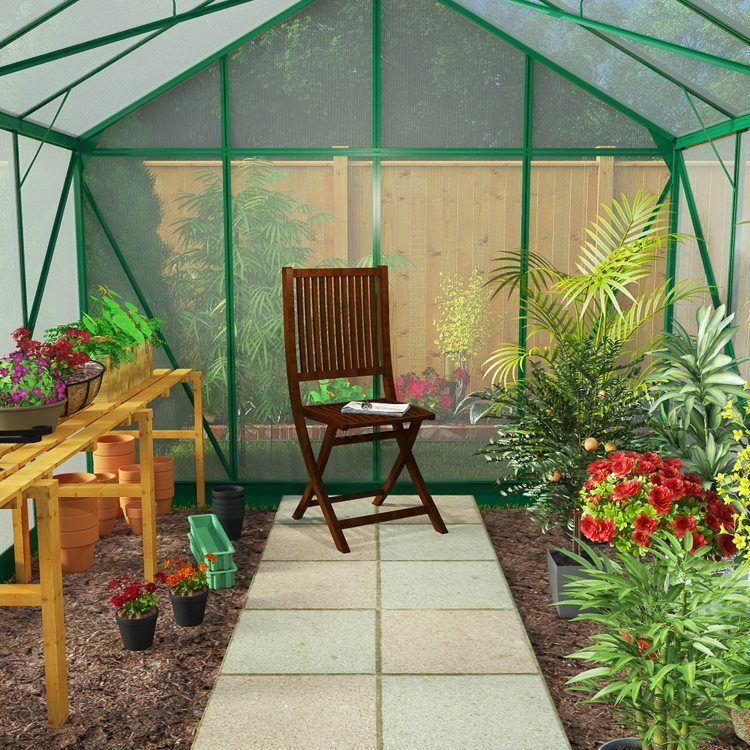 Greenhouse and Growhouse: What's The Difference?
Greenhouses are shed-like structures that allow plants to thrive in regulated conditions. By controlling the temperature and atmosphere within, you can grow favourite plants year-round.
But if you want to save on space and money without giving up on growing, a small greenhouse is the perfect fit. Bigger than a cold-frame (a glass-topped box, built low to the ground), it allows even taller plants to thrive.
Perfect for gardens with limited space, the Expert Growhouse could be the one for you!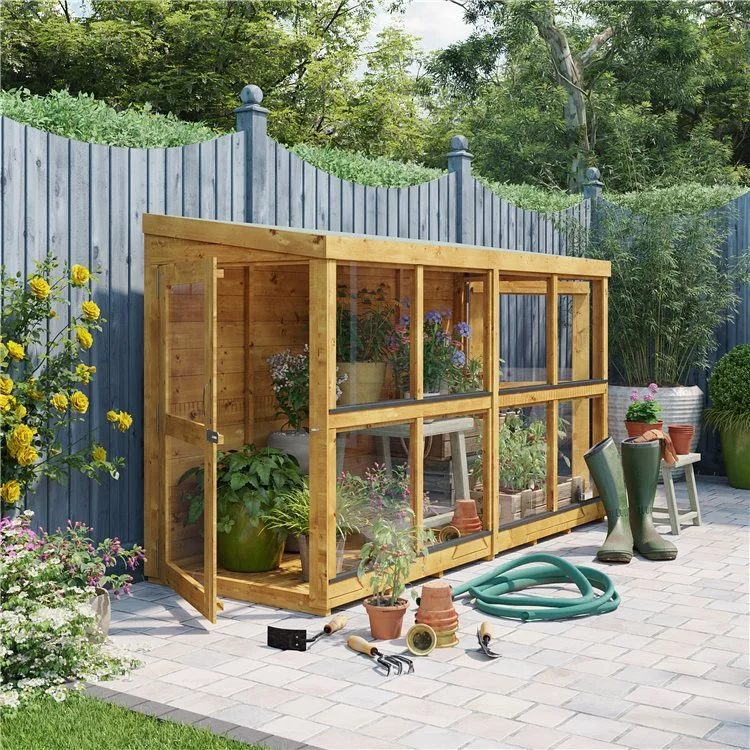 Introducing the 'Expert Growhouse'
Mini growhouses are rising in popularity in the UK, and the Expert Growhouse is no exemption. It combines an excellent price with a study framework and all the benefits of growing under a small yet practical structure.
The Expert is a small outdoor greenhouse constructed with robust wooden frames. It's the perfect way to leap into insulated gardening perfect for small gardens.
It's designed to fit down a walkway at the side of your house or the end of the backyard. But never underestimate its size as it can fit two potting benches inside!
The large windows invite sunlight in, featuring shatterproof styrene glazing. It's a clear, durable, and strong plastic, a safer alternative to traditional glass. Durable Single SAN glazing is included as a standard.
Plus, the dual entrance provides easy access and enough ventilation. Easy access in and out, perfect for organising your space or working with a friend.
Our carefully sourced timber is purposely selected to ensure dependable quality. This quality material promises a robust and reliable greenhouse structure.
Even better, the Tongue and Groove boards interlock with one another. Thanks to these, they form a tight seal offering high-quality weather protection.
The Expert has an internal height of 1.3m at its lowest point and 1.4m at its tallest point when built. Its tall design offers ample space for various plants to grow in.
Lastly, this mini greenhouse can be built with a pent or lean-to style roof. The space-saving design makes it ideal for fitting down the side of the house.
Round-up
The Mini Expert Growhouse is one of our newest and most innovative protective structures. It provides enough space, secure cover and protection to whatever you decide to grow.
Open up a whole new world with a hobby that'll last you a lifetime. From growing delicate plants to harvest-to-table veggies, this mini growhouse will be with you for years to come.
The compact design is easily put together by two people with some basic tools. Plus, you can use the provided easy-to-follow and comprehensive instructions.
With fast delivery times and free shipping at no extra delivery charge to most of mainland UK, you can get growing sooner. Check out now or get in touch with our customer service team to learn more about the Mini Expert Growhouse! Or click the button below to shop.
Shop The Expert Growhouse