It's no secret that Summerhouses have a huge number of uses, from being a place to relax or entertain, to doubling as an informal home office on those warm summer days. But you might be surprised to know that they have another great use: adding value to your property!
That's right, a summer house is an amazing way to bring additional value to your house or property. If furnished and outfitted correctly, and in a way that works in conjunction with the rest of your home, you'll find that it can have a really positive impact on its value.
Interested? Keep reading to learn how and why it brings value to your home, and the best ways to increase the worth of a property using a Summer house!
---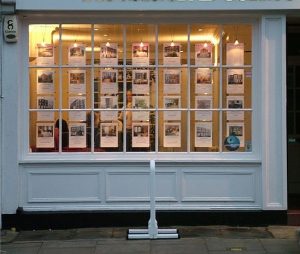 (Image Credit: Wikimedia Commons)
The Value of Your Home
After many years of growth, housing prices in the UK have stopped increasing and now look set to begin falling. While losing value is surely frustrating for the homeowners amongst us, that doesn't mean you can't make your own steps to increase the value of your home and counteract these drops in value.
There are a number of ways to do this, such as internal renovations and architectural additions. But one of the best methods, and one that doesn't involve changing what you have or involving planning permission, is with a Summer House garden building.
How does a Summer House add value?
Just like any other feature or addition to a home, a summer house adds value to a property by adding to its functionality, space and – if done correctly – improving the appearance of the garden. 
In the same way as adding a conservatory would, a summerhouse gives you extra room to spread your life out into and one that is especially suited for relaxation during the warmer parts of the year. 
How can it add the most value possible?
Providing the most value possible to a property means achieving a few, key things. First, it needs to add a unique and useful purpose in the context of the house. This means that it brings something that can't be found elsewhere in the plot, in most cases a place to really soak in the sun and relax.
It also wants to look attractive inside and out. A well-furnished and decorated summer house can really elevate a garden space, especially if it has been made to fit in with its surroundings.
Finally, it needs to be in good condition. If it's damaged, if the wood is rotting or decaying, or if there are structural issues, it can be more of a hindrance than a help and won't bring the value you want from it.
When should I add a Summerhouse to my home?
It's key to note that a Summerhouse isn't for every home. Adding it when you don't need it, or it doesn't fit, might increase the value every so slightly – but you won't be getting the best value for your money.
So, when is a good situation to add one of these great buildings to your property? 
First, when you have enough space. If you have a small or crowded garden, a new garden building will reduce the space even further. In many cases, an over-crowded garden will detract from property value rather than add to it – new buyers don't want to inherit lots of items they might want to throw away. 
You should also be aware of how great the position you're putting it in is. If it's in permanent shade or is difficult to access, this reduces the usability of the summerhouse and its value with it. Finally, a summerhouse won't add too much value if you have a similar space in your property already – so choose wisely if you already have a place to relax in the sun.
How to Make the Most of a Summerhouse
If you've made the leap to buy a summerhouse – or are about to – then don't miss these great points for getting the most value out of your new garden house. 
The best way to add value is to synthesise the building with the rest of your property as much as possible. Make it easily accessible to your garden and house by connecting it to the end of a pathway or by installing a new one altogether.
As we mentioned before, the positioning of your summerhouse will also be vital to making it a valuable asset. You want it to be receiving as much sunlight as possible, and to achieve this face the windows facing southward if at all possible.
When it comes to decorations, there are all kinds of styles to choose from. To get the most value from yours, choose one that fits the decor of your garden and, if you want to go all out, try and match it to the style of your home. However, we also know that it can be nice to create a decor style that lets you feel like you're out of the house.
What Kind of Summerhouse is Best for Your Home?
Getting the most value from your new garden building also relies on choosing the right model! There are a few choices, and the right one depends on your specific circumstances.
A Spacious Summerhouse
If you've got lots of garden space that's going unused, then a summerhouse that makes use of that space is a great choice. A model like the Tessa comes in three spacious sizes that let you spread out and relax in a large area that lets in lots of natural light.
A Corner Summerhouse
Corner Summerhouses like the BillyOh Picton that is seen above are amazing for properties with a corner garden space that is being left unused. Corner spaces are generally the hardest the make use of, but a corner building can make great, efficient use of the space – ideal for adding value to your home efficiently.
A Modern Summerhouse
If you've got a contemporary-styled or decorated house then a modern summerhouse is the perfect way to complement these aesthetics. The Bella is a modern-styled summerhouse with a smooth pent roof which provides a bright, airy space to relax in.
---
Choose one of these great buildings to add value to your property, or explore our amazing range of Summer houses using the button below to find the one that you've been looking for!