Hello everyone, on the dawn of another year's National Gardening Week (2021)!
The UK's biggest yearly gardening and horticulture event runs from Monday, 26th April to Sunday, 2nd May 2021.
So, to help you understand just why gardening is so good for you, we're going to inspire you to get out in the garden (or shed!). 
We've come up with some top tips and activities for you and the family for National Gardening Week 2021. Check it out!
What is National Gardening Week?
National Gardening Week was dreamed up way back in 2011. The original goal was to motivate everyone in the UK to get out into their garden or shed. And that's just what Sue Biggs, then Director-General of the Royal Horticultural Society (RHS) did.
The RHS launched the first-ever National Gardening Week (NGW) on Monday, 6th April 2012. In the same year as the Queen's Diamond Jubilee, we had our first ever NGW.
Since then, the NGW has inspired people to give gardening a go. And the RHS has been helping people every year with:
Since then, we've fallen in love with National Gardening Week. It's the perfect time to celebrate gardening and horticulture. And we want to get everyone involved with the healthy and productive hobby that is gardening.
Just remember – for National Gardening Week 2021, we're celebrating the feel-good power of plants. So read on to get your dose of Vitamin G(ood)!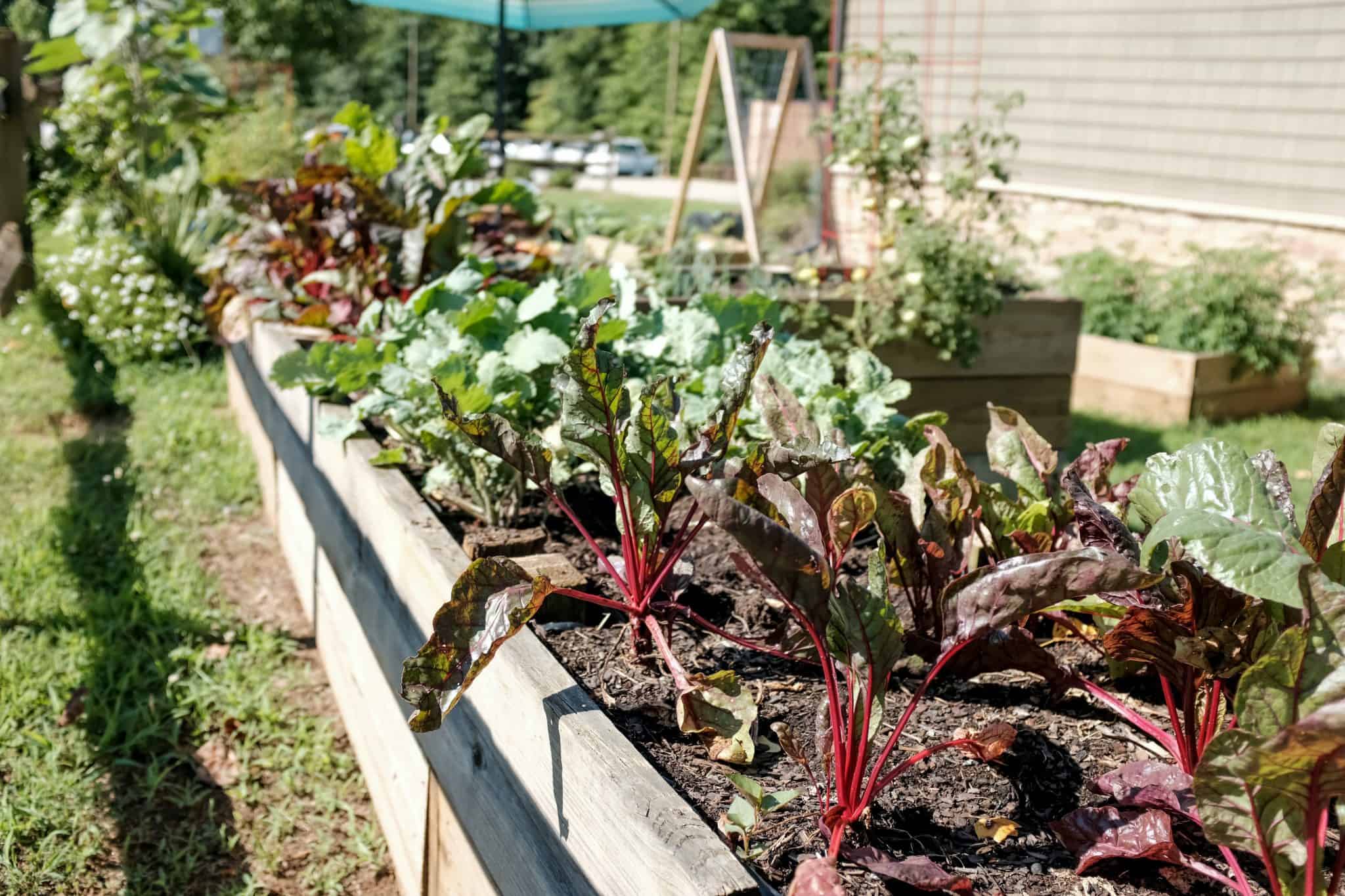 Where Does National Gardening Week Take Place?
Between Monday, 26th April and Sunday, 2nd May events will be held at RHS gardens including:
Harlow Carr

Linlathen

Warren House

Winsley
But you can even hold events yourself! Now that you can have people round to show off your garden and socially distance – why not have an open garden?
'Gardening is, apart from having children, the most rewarding thing in life.'
Alan Titchmarsh
How Does Gardening Help?
Perhaps you've already got a green thumb, and you know just how great gardening is. But what if you're still on the fence about it (pardon the pun)?
Well, did you know that gardening might be able to:
Reduce depression

Reduce anxiety

Improve social functioning

Help maintain independence 

Prevent cognitive decline
And, gardening calms nerves and reduces blood pressure and reduces stress hormones. It's also great for teaching children and transforming green spaces.
Sounds like a pretty good deal to us for having a good time and getting outdoors!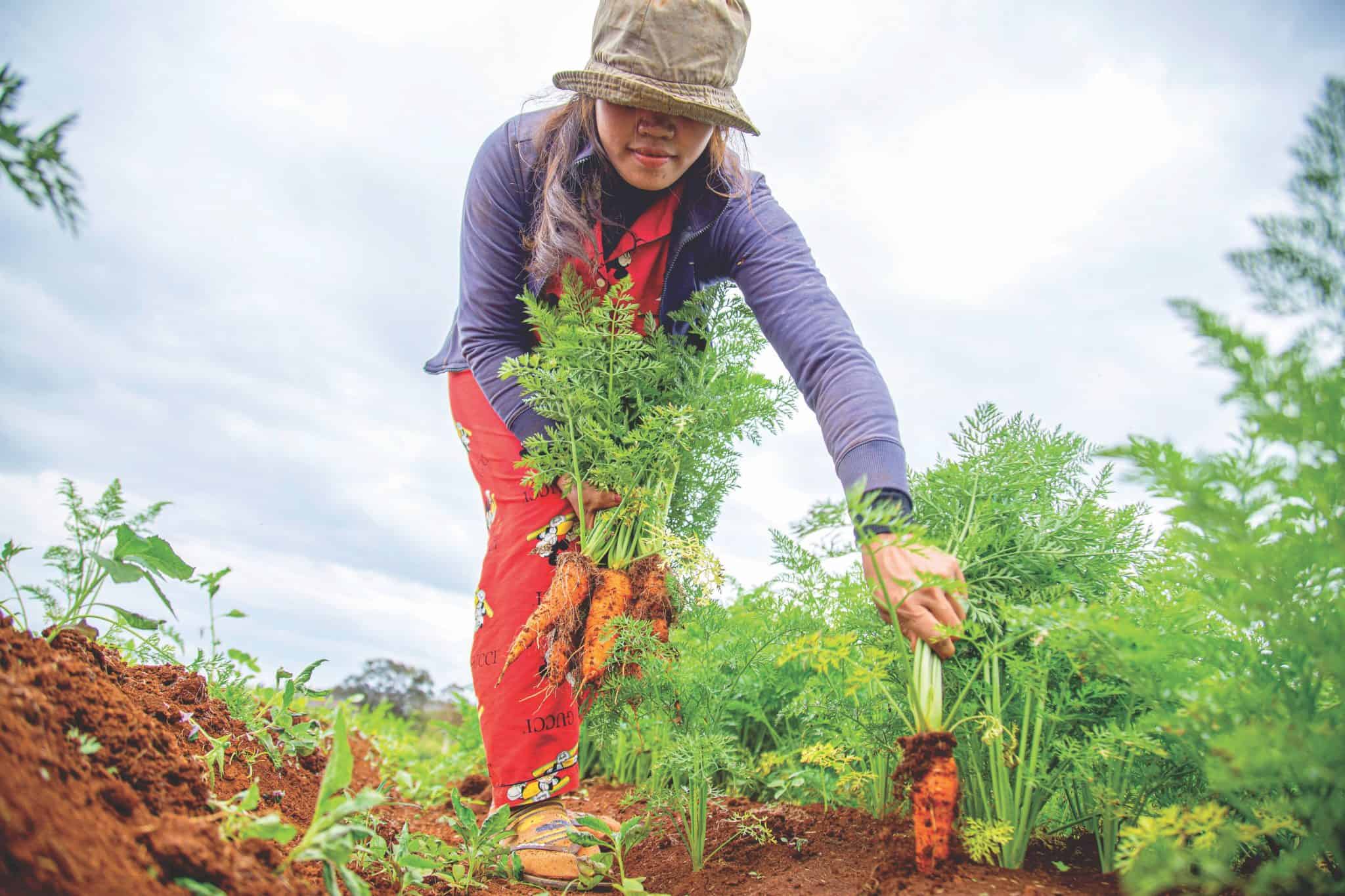 So if you're ready to put on your marigolds and grab a trowel, let's look at how you can get involved with NGW 2021.
National Gardening Week: How to Get Involved
We're still a little way off of National Children's Gardening Week (29th May – 6th June), but you can still get the whole family involved.
Check out our list of fun activities if you want to make the most of NGW 2021.
Help out some local wildlife
Sometimes we forget that our gardens aren't ours alone!
There's a whole world of wonderful wildlife out there – so why not see what you can do to help?
Try putting up some bird feeders to invite some welcome guests into your backyard. Or, even better, why not get the kids to help you build a hedgehog feeding station? 
Fall in love with everything your garden has to offer throughout NGW.
Pick up some litter
Just remember that National Gardening Week is about more than just your prize daffodils. You could always help out the green spaces around you as well. Why not grab a bag for life and head out with a few friends to tick off your good deed for NGW?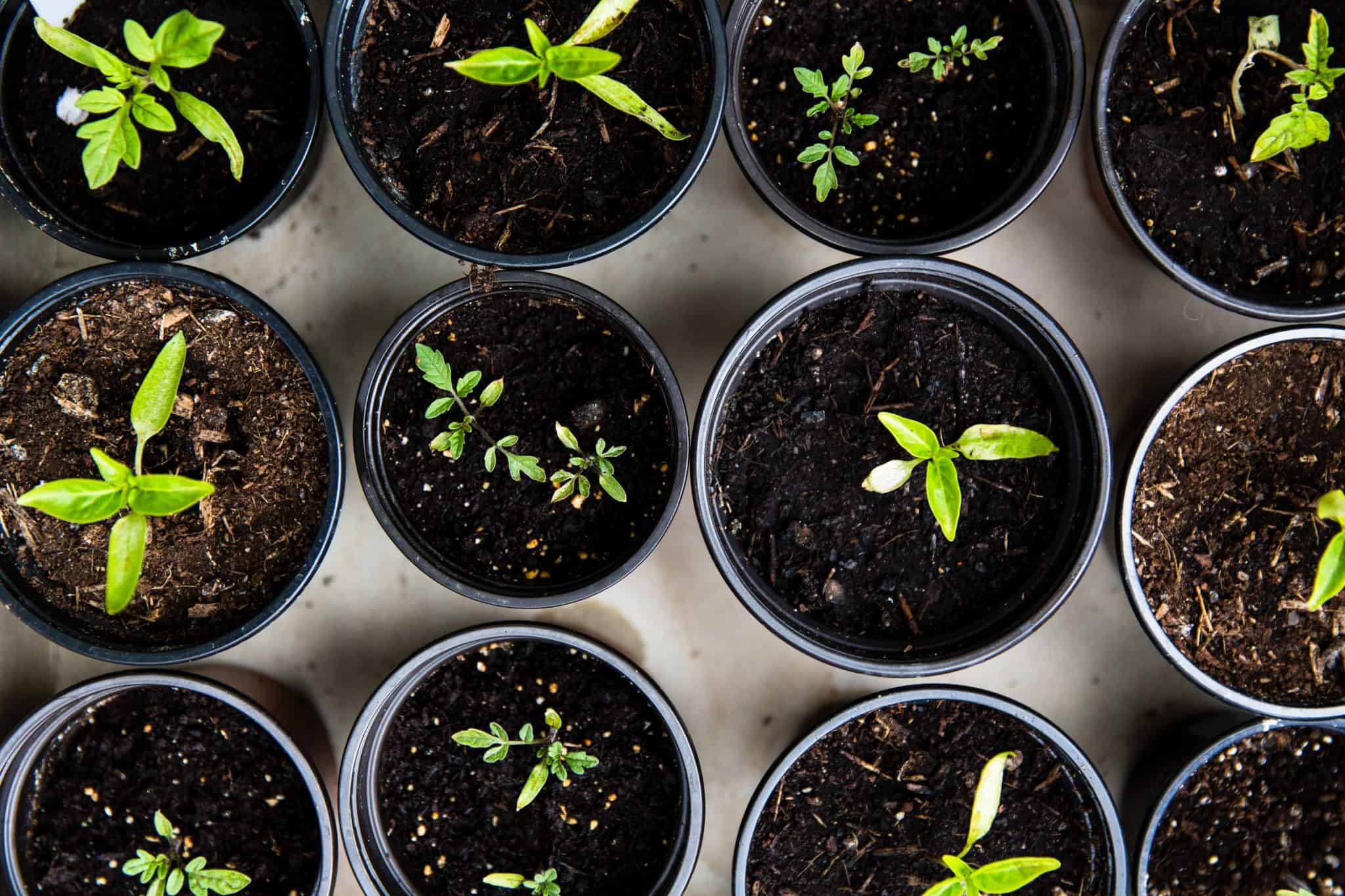 Open your garden for viewing
We said earlier that you could invite people round to show off your green thumbs. After all, one of the best bits of gardening is sharing. Whether that's sharing something you've grown or something you've learned.
You could even have a little bucket for charity to try and raise some money in the process. Get out in the good weather and show off your garden or allotment for the day.
And remember for next year, you can even register your event with the RHS if you want to publicise it!
Sell something you've grown
If you've got an allotment or a little vegetable patch, now's the perfect time to flog some produce! No – not quite. But you can still check out this article if you want some tips on starting your own vegetable patch.
Still, it can be nice taking your little homegrown harvest along to sell at a local bake sale, for example. Or if not, why not use NGW to try cooking with something you've grown?
Even if you've only got a little herb patch you could try baking some lavender shortbread. 
Plant in your gutters
Granted, clogging up gutters isn't something we normally advocate for. But we're not talking about the ones on your shed roof! And don't worry, you can click here if you're after shed gutters. We've got you covered there too.
But gutter planting is still a great way to grow quickly and easily whilst having fun. Simply:
Get hold of a length of old plastic guttering

Fill it with seed compost

Space seeds down the length of the guttering and plant them

Water and place in a greenhouse

Keep watering for 3-5 weeks

Harvest fantastic salads throughout the year – great for lettuces!
With a whole week dedicated to gardening and horticulture, there's loads of time to enjoy your backyard. But for now, we've got some top tips for making the most of NGW 2021.
And if you're still after activity ideas, head over to the RHS to see how to get involved.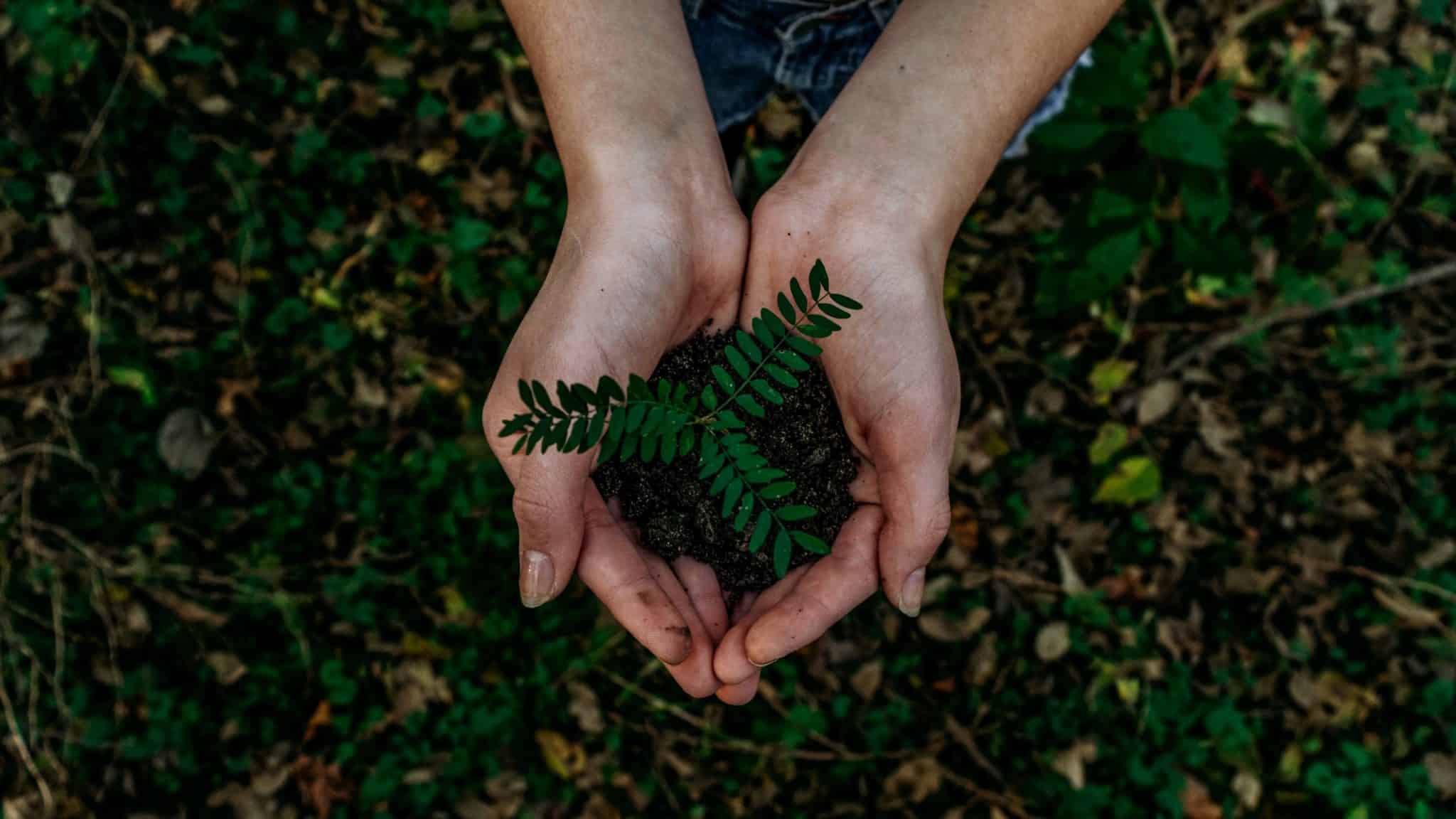 National Gardening Week: Tips for Your Shed and Garden
It's all very well going out to Winsley or Warren House to see how the pros do it. But how can you transform your garden and shed?
Check out our tips below to spice up planters outside your shed and plant beds in your garden.
Plant perennials
If you want to get started with planting, then perennials could be for you. Plus, perennials include absolute favourites like:
Strawberries and raspberries

Kale

Garlic

Basil 

Artichokes

Tomatoes
Seriously, what's not to love on that list? And if you plant perennials with herbs, their strong scents can ward off insects.
Just remember that tomatoes sap soil nutrients fast. You don't want to end up like my Dad and have to remortgage the house to pay for compost!
Perennials also tend to live for more than two years. This means less maintenance with re-potting. And, if you want to get the most out of your seeds – learn how to make some starting mix.
Side-by-side planting
Planting complementary growing partners will help you get the best results out of your veggie patch. They can form symbiotic relationships which help to share nutrients and keep pests away.
Check out this great piece on why your melons should go with your squash. And never put your onions with your leeks!
Plan ahead
I'm sure my year five English teacher would be jumping for joy to hear me say: 'fail to prepare, prepare to fail!'
But you need to think about more than just seasonal growing this National Gardening Week. Try to plan out the area you're looking to plant in. Bear in mind the sun, the direction of the wind, and also the soil type.
And try to map out how much larger than its root base a plant is going to grow!
Try to maximise space with a mixture of vertical growers like tomatoes.
Grow indoors
Yes, we know. We're always banging on about how important it is for kids to play outdoors. And now we're telling the parents to play indoors!
But if you don't have room for a veggie patch or a massive lawn, why not bring your planting indoors. Even if you've got limited space, a windowsill is a great ledge for a planter or some gutter planting.
Plus, putting some herbs like lavender and rosemary in front of a window allows air and fragrances to flow through your home.
National Gardening Week 2021
So we hope that's put you in the mood to get out in the garden this NGW. Whether you've already earned your green thumbs or you're just getting started, now's the perfect time to get outside.
Just think, you can get the kids involved with making a hedgehog feeding station. Or, you can put a planter or some gutter-grown lettuce on the windowsill outside your shed. Whatever you decide on, we're sure it'll bring a lot of life to your garden.
And if you're looking for somewhere to store all those bags of potting mix and trowels – check out our garden storage sheds.
Shop Garden Storage
FAQs