Winter is a bit of a nightmare for gardeners – cold weather, frost, and less sunlight.
Preparation For Winter
In preparation for the colder weather that the cold months bring, it's important to show your garden some TLC.
Frosts, harsh weather, and winds that cause soil erosion can all contribute to plants not surviving the winter. On the other hand, over-watering and damp conditions can waterlog plants and cause early decomposition.
Frost and weather
Winter temperatures in the UK can bring everything from:
Anything from a killing frost to light frosts
Harsh cold temperatures
Winter winds
A sudden cold snap
So from late autumn, you need to start preparing your plants to survive winter. Then, when winter hits, you won't be scrambling to save uprooted perennials or dying and dormant plants.
Make sure to move potted plants and compost heaps into areas of winter sun. In colder weather, you can even wrap contained plants in insulating materials like bubble wrap.
You can even check out our quick guide to building a cold frame if you want a clever solution for the cold months. Otherwise, bringing houseplants and succulents indoors, or tropic plants into a greenhouse will be your best defence against the cool weather.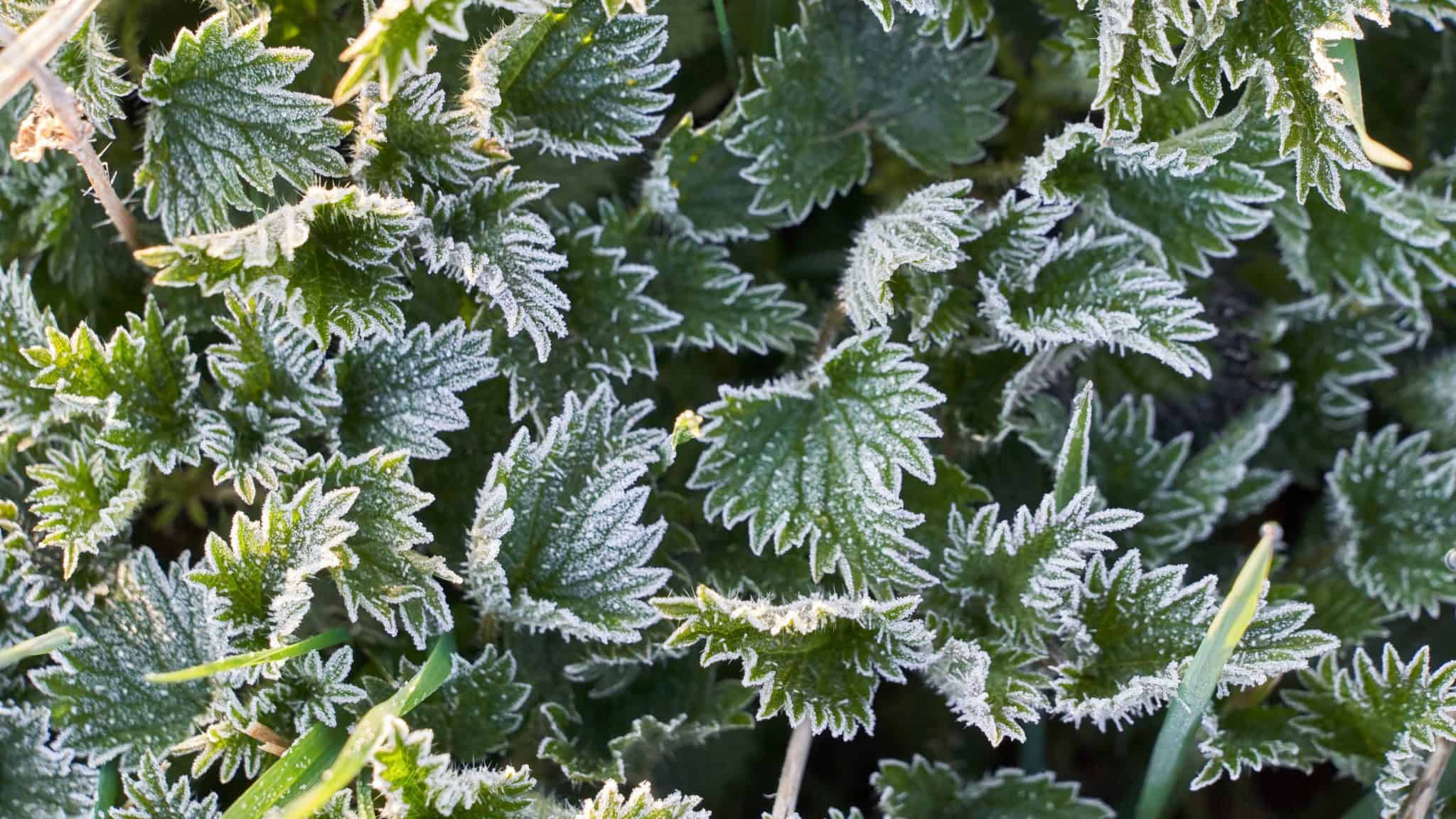 Soil and compost
It's not just plants that'll need help over winter, but compost piles too!
Any compost heap with:
Organic material
Old food
Shredded leaves
Decomposing plants
Lawn cuttings
Will contain microbes that need to be kept active during the colder months. So make sure to move your compost heap to a sunnier part of the garden.
Plus, adding a few inches of compost or mulch around perennials will help them stay 
in the ground
if and when a snap frost comes! A perennials dead leaves might also keep it protected, which brings up our next question.
Should I prune or cut back plants before mulching?
This depends on the season (and how happy you are with a bit of a 'messier' approach).
Some people trim in Spring and Autumn. Although some plants like species of blanket flowers are sensitive to soggy soils, so avoid mulching them over the winter.
But if you do decide to trim perennials destroy rather than compost old growths which may contain fungi. That way you can protect your compost heap and your plants.

Mulch
A layer of mulch can help keep plants prepared for winter by:
Helping rain to penetrate the soil
Protecting the crown and roots
Preventing weeds from growing
To ready for winter, clear plants of dead leaves and weeds and spread a ring of mulch around newly planted trees, shrubs or herbaceous perennials.
This protective mulch could be what helps your plants survive the winter.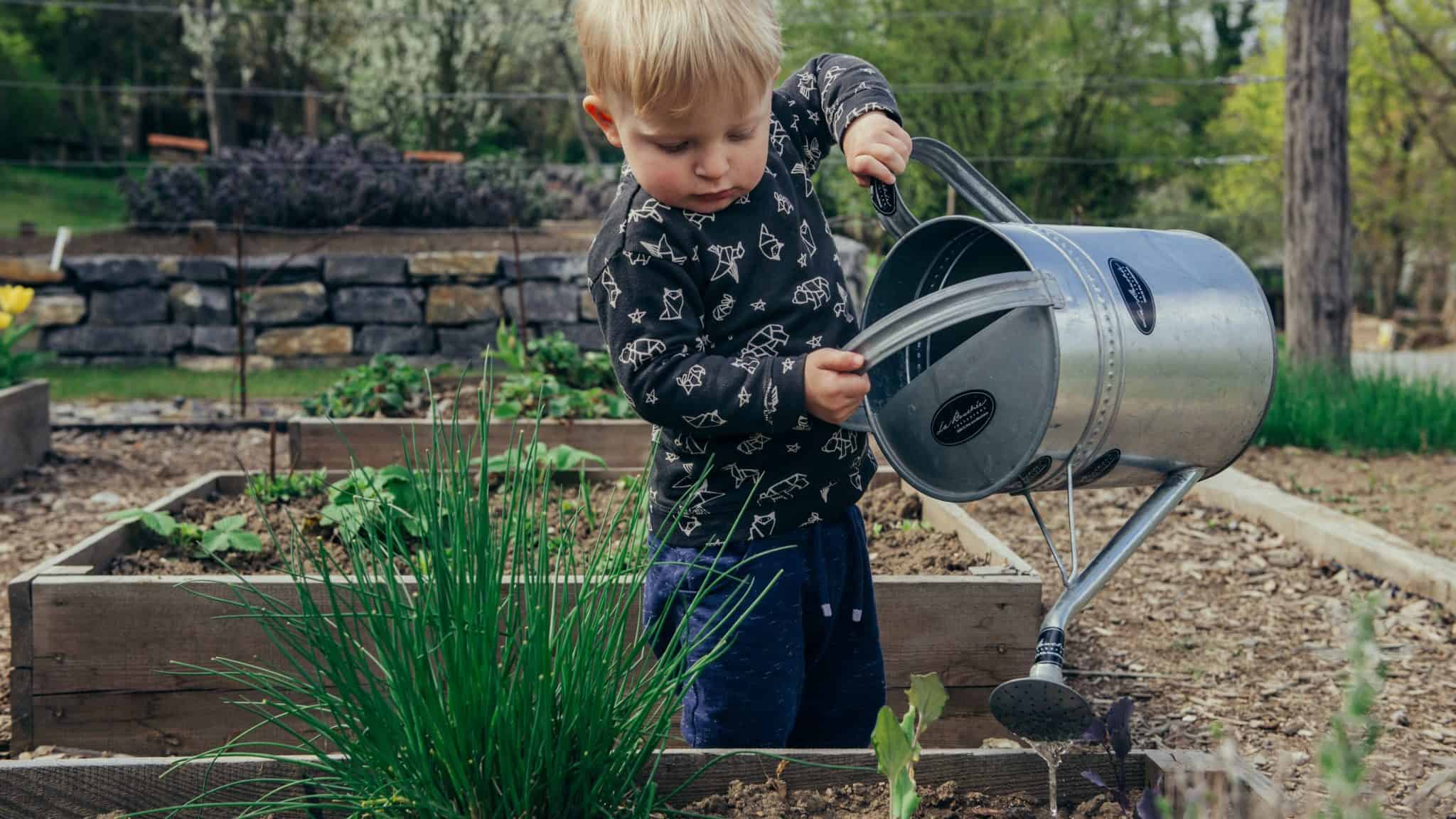 Water
During winter, although your plants are dormant, they're not dead. That means that (unless you're in an area with heavy rainfall or snow) they still need watering.
Make sure to avoid making the soil soggy though – cut down your watering routine to 2-3 times a month. Water trees down their trunks and plants like perennials at the crown.
Vegetable gardens
As winter looms, the season of courgettes and tomatoes will be long gone.
Instead, use this time to clean and prepare your vegetable garden, or plant hardy veg like:
Kale
Broccoli
Brussels sprouts, cabbages, and leeks
Parsnips
Leafy crops like chard and parsley (with some protection)
If you forego the winter planting season, though, then make sure to clear any compostable waste in your veg patch. You can then go about weeding and re-mulching to stall weed growth.
You might even run a soil Ph test to see if any nutrients need adjusting.
Flower Beds
Depending on whether you have:
Garden beds
Potted plants
Indoor plants
And annual plants or perennial plants
Maintaining beds for winter can be a  tough job. Make sure to clean debris away and agitate and aerate the soil to get plants ready. You can then either thin out perennial plants or start filling in gaps where you see them.
Planting cover crops can help with this.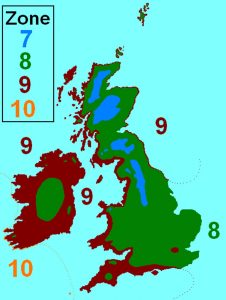 Bring the Plants Indoors
Keeping a plant warm in the colder weather is one of the most surefire ways to protect it. Getting all types of plants out of cold snaps and winter winds will improve their survival chances.
But it needs to be done properly.
Make sure to dig up and dry out tender, non-hardy bulbs and roots. These include plants like:
When moving plants inside, check any pots for slugs and snails first. Alternatively, you could take the plants out of their pots and keep them loosely wrapped in newspaper for the duration of winter.
And remember, plants like Dahlias, Cannas and Geraniums will not need watering whilst in their dormant state.
When spring comes back around, repot and separate the plants, and for the Geraniums, cut them right back.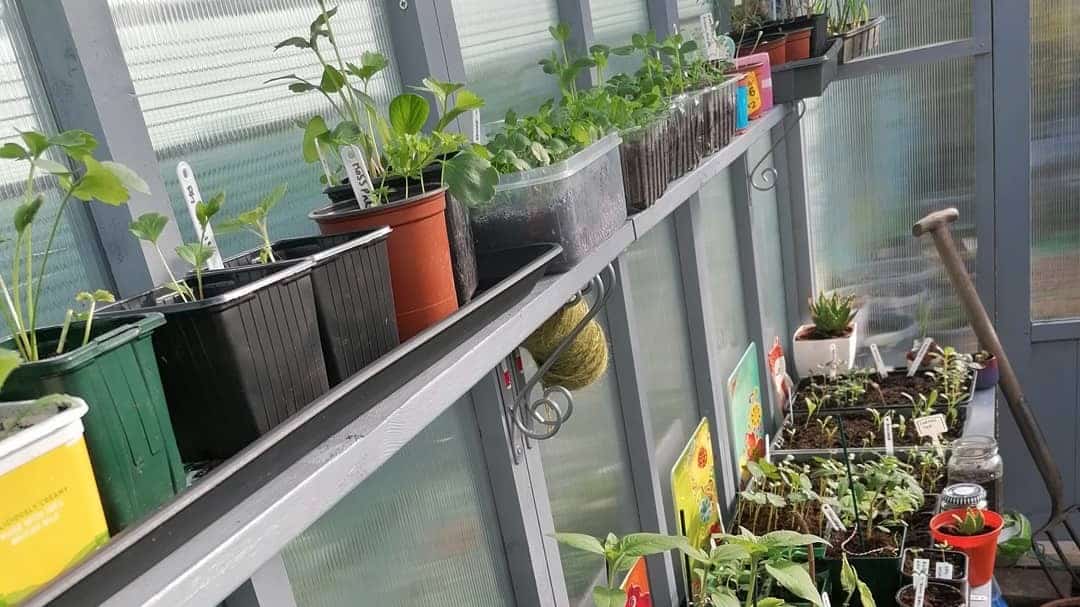 Using a Greenhouse
Another way to do this would be to bring these plants into a greenhouse. Due to dropping soil temperatures, this is obviously widely encouraged by gardening experts.
When it comes to using a greenhouse (or a polytunnel) good ventilation is still essential. By doing so, you'll reduce humidity levels and the potential for condensation.
Obviously, this doesn't
apply as much
if you intend to grow tropical plants or run a heated greenhouse. Otherwise, you can
check out some tips here
on what to grow in an
unheated
greenhouse.
Alternatives to a greenhouse would include a cloche or even a small cold frame.
Planting within a Polytunnel
Even with a little extra protection, a polytunnel can help protect plants from soil erosion in the winter gardening season.
Make sure to clear and prepare soil beforehand and consider adding a protective layer of bubble wrap to your polytunnel. You can even add individual blankets to the particularly fragile plants in your selection.
Plants with dry roots cope better in the winter conditions than wet ones because they need much less light to survive, so can therefore be hidden away under any shelving you might have. This shelters your plants and provides them with more protection.
Everything Else
We've covered flower beds, perennial plants, and moving plants into a greenhouse to stay out of the cold and heavy snow.
But to get your whole garden ready for winter, you still need to consider shrubs and trees.
For trees – Check your variety and think about pruning in autumn.
For fruits – Make sure stakes and ties are all in good condition.
For gardening tools – Clean, sharpen, and properly store then ready for spring.
For shrubs – For deciduous plants and herbaceous plants; improve shelter with wire and trellises. Consider staking shrubs.
We hope you enjoyed our quick guide to preparing plants for winter. If you have any more question, check out the helpful FAQs below.
And if you're in a rush to get a greenhouse in time before the cold snap – check out our range of high-quality greenhouses via the button below!
FAQS
If you want a cleaner looking garden, trim back perennials and be sure to mulch around their crowns. Make sure any waste and weeds are removed beforehand and consider digging up and trying tender bulbs.
Consider clearing plant waste and weeding. Test your vegetable patches soil in preparation for spring. Mulch to protect from weeds and soil erosion until the next planting season, or plant hardy winter veg like broccoli and Brussel sprouts.