A 'Wendy house' isn't an uncommon name for playhouses, but where exactly did it come from?
By the end of this post, you'll have a deeper understanding of what makes these pint-sized abodes special. Most importantly, why are they called Wendy houses – so keep reading!
What Is a Wendy House?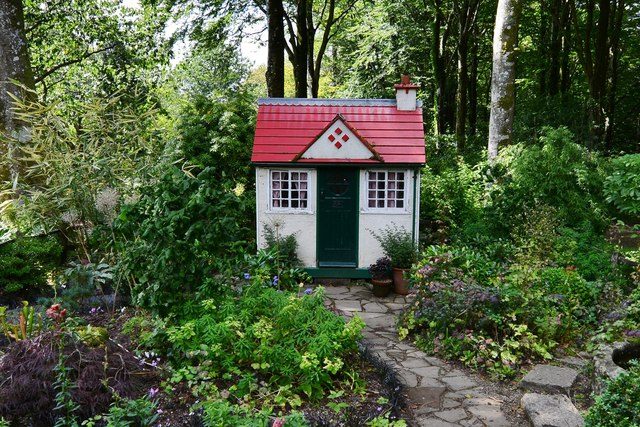 The term "Wendy house" has been used for generations to describe small kid's playhouses. But despite its popularity, the name's origins remain a mystery to many.
Wendy houses are small, outdoor playhouses for children usually placed in the garden. They are often made of wood and typically have a door and one or two windows.
The origin of the name comes from J.M. Barrie's character Wendy Darling in the classic story Peter Pan. It all started when Wendy was shot with an arrow after arriving in Neverland. Peter Pan and the Lost Boys built a small house around her to protect her from the cold.
It was inspired by the washhouse behind his childhood home in Kirriemuir. After the story became popular, so too did Wendy's miniature home!
Garden playhouses provide children their own space to play and explore their imagination. The Wendy houses are no exception.
What age are Wendy houses for?
Wendy houses are typically designed for children aged between 3 and 10 years old. They provide a friendly and caring environment for them to be whoever they wish to be. Plus, offer a variety of stimulating and imaginative play opportunities, such as:
Role-playing

Hide-and-seek

Or simply a private space to read, relax or unleash creativity
Top tip: Make sure the size and design of the Wendy house are appropriate for the age group you have in mind.
The Design
The design of a Wendy Darling house features a peaked roof covering a square footprint. It comes with a tiny front door and window and sometimes a small porch. The house is built on a very small scale, but it can vary in size and style depending on your preference.
Most are blank canvases, allowing children to construct their world within the house. Asking the little ones how they'd like their Wendy playhouse themed is a great place to start. Here are some awesome decor ideas to include that your child may love to have:
A

built-in kitchen

for role-playing

Blankets and pillows for lounging in

Books and board games 

Mini

dining table

and chairs

Small desk for doing homework
How Much Does a Wendy House Cost?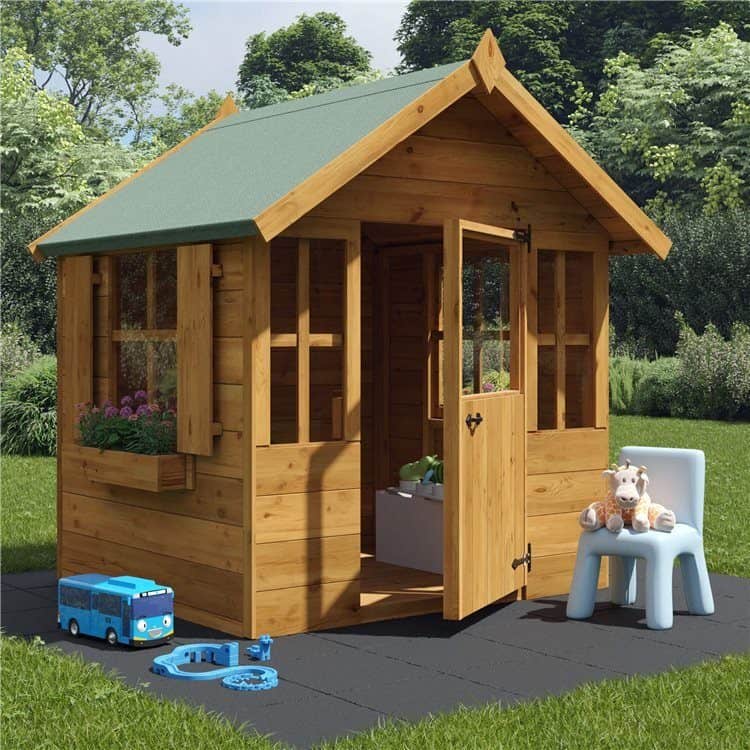 The Wendy house price can vary. For a wooden structure, prices start around £400-500. Speaking of wooden designs, they resemble the BillyOh Bunny Max Playhouse! If you look at it, it's a beautiful playhouse unit that has a traditional cottage design like Wendy's.
It also has all the charm of a fairytale cottage! Complete with flower boxes and window shutters to the two outer windows. For added character, there's a picket fence option that will help make the building shape stand out more.
Thanks to the four cottage-style windows, it keeps the interior light and airy. What's more, they are glazed with styrene materials, making them strong, durable, and easy to clean. Even better, all safety aspects have been carefully considered, including:
Rounded edges and smooth framing

Air holes on the rear of the playhouse for safety and increased air circulation

A 12mm gap around the door protects little fingers from being trapped.
Overall, Bunny Max offers a safe and fun place for kids to play, learn or even relax. Get it for only £260.00! Save up to 34% from its original price of £395.00.
Alternatively, if you're looking at building your own from scratch, these can work out cheaper. However, factoring in the cost of materials is something to consider.
Building a Wendy House
First things first, what type of Wooden Wendy house should you build? You have two options: made from wood or plastic.
Timber guarantees the structure will last for years, provided with proper maintenance. But building a bespoke playhouse out of this material may require a lot more time and effort.
For a quicker build and low maintenance option, plastic is your best bet. However, it fades a lot quicker than wooden ones. Plus, it can also crack easier when exposed to weather conditions such as heat and wind. Not to mention that it may require expertise to build a DIY plastic Wendy playhouse.
If you're going for wood, this building guide below will come in handy:
1. Gather materials and tools
Before you build your Wooden Wendy house, gather all the necessary materials and tools. The materials typically include:
Wood panelling and plywood sheets for the walls

Roofing felt or shingles for the roof

Nails, screws, and hinges

A saw, hammer, screwdriver, spirit level, measuring tape, drill and safety gear
2. Build the base
The base serves as the foundation. First, clear and level the area where you will place it. You may then lay down some cinder blocks or concrete pads, which will serve as the base support.
Next, assemble your wooden framework that goes on top of this foundation. This could either be like a platform or directly placed on the ground. Note: This will depend upon your chosen design.
3. Construct the walls
Assemble the base framework, which would hold up under wall frame structures. Then, lay out four wall frames before attaching them from the inside using nuts and bolts.
4. Install roofing material
Put up roofing material, preferably corrugated iron sheeting or tiles. Either way can provide proper shade and resist heavy rainfall.
5. Add doors and windows
Select where you want your door and windows in your Wendy house, then install them. You may also purchase ready-made doors and windows to save more time.
6. Decorate/create your interior
To make this space lively, decorate it with paint colours of your child's choice. Finish the look by decorating objects around, like toys, mini instruments, and plants.
Round-up: What Is a Wendy House Called Around the World?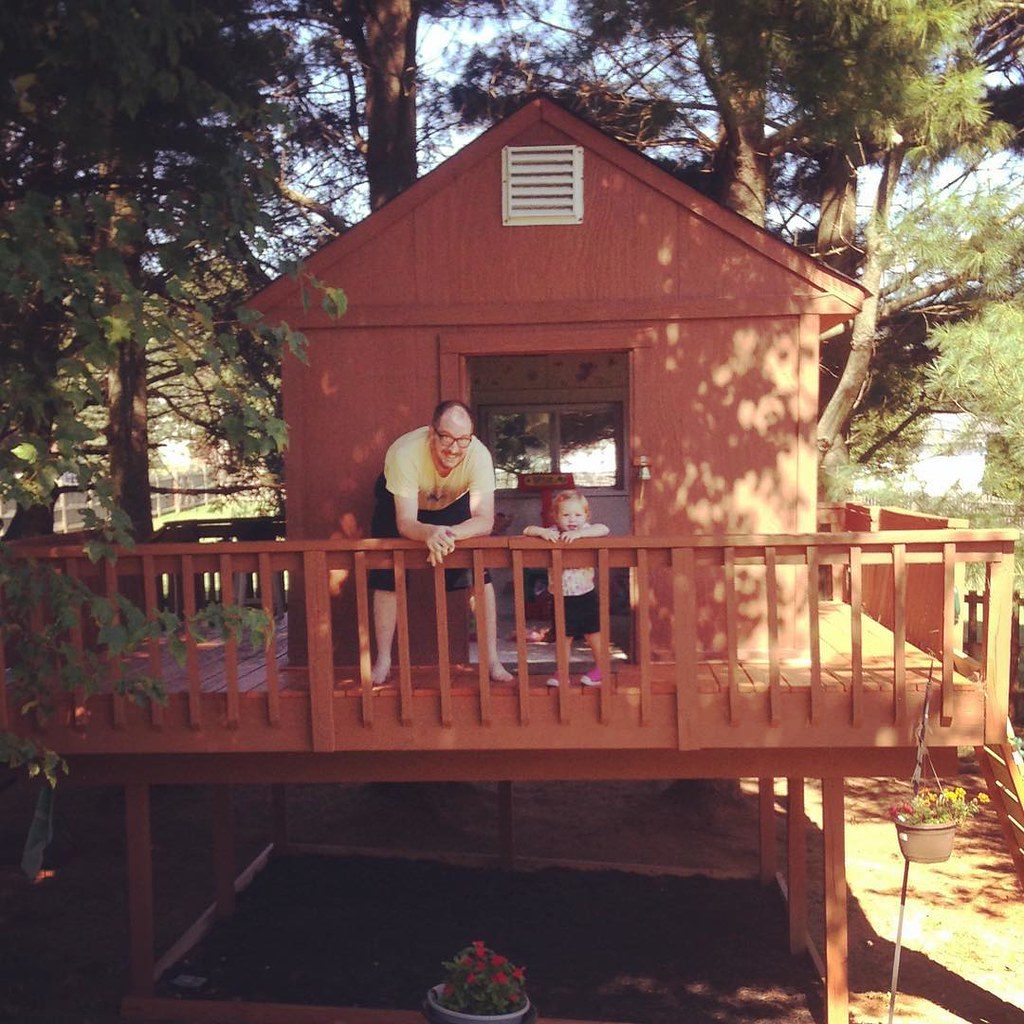 When talking about Wendy Houses, many often associate them with the UK and the US. However, they have different names in other parts of the world:
Wendy house
In the UK and the US, it is known as a Wendy house. As mentioned, it was named after the character "Wendy" from the famous children's book "Peter Pan" by J.M. Barrie.
Playhouse
In Australia and New Zealand, a Wendy house is commonly referred to as a playhouse. This can also be the case here in the UK – it simply depends on what you're used to!
Cubby house
In some parts of Australia, it is also called a cubby house. The term mostly originated from "cubicle", meaning enclosed space. The design of a cubby house is no different from that of a playhouse, although down under they may be constructed to better withstand the heat! 
Kinder haus
In Germany, they call it a kinder haus, which means children's house.
Lekstuga
Swedish people call it Lekstuga, which translates to "play cottage."
Palyalyk or Dyhaasukka
Wendy houses are very common in Russia as well. They use two words – Palyalyk or Dyhaasukka – both meaning "the house for games."
Small villa house
In China, Wendy houses are called small villa houses (xiao ju zhai).
Casa de muñecas
In Mexico and Spain, they refer to these little houses as casa de muñecas — doll's houses in English.
There you have it! Now you know why a certain wooden playhouse model is called 'Wendy houses'. It's also interesting to know their various names across many different cultures.
Shop for  high-quality wooden playhouses at Garden Buildings Direct. With tower units and slides as extras all available in our range, you're sure to find a model your kids will love! For a quick way to explore the models we have on offer, simply click the button below.
Shop Playhouses