Allotments with an attractive looking potting shed have become increasingly popular, as have greenhouses, with more and more people turning to home-grown food and sustainable living. There is even a growing trend of people making their own compost heaps.
Jeremy Corbyn recently became the latest public figure to feature in the news for his love of allotments. Some journalists even speculated about what Corbyn's allotment says about his politics. But why the sudden fascination?
After writing an article about the twenty best allotment blogs I could find, I reached out to green-fingered bloggers who receive thousands of page visits to their blogs each day and asked them what it is they love about allotment gardening.
It was interesting to find out that a number of them gave peace of mind and mental wellbeing for their main reasons. Corbyn is also known for his calm "Monsieur Zen" demeanour, could this be the direct effects of working on his allotment?
Allotment Design Ideas
After chatting with the bloggers, I find out they are often asked for an allotment shed ideas. Allotment sheds offer the perfect retreat to enjoy a flask of coffee during planting, some much-needed alone time and perhaps a feature to decorate in your garden.
Whether you're looking for allotment layout ideas or fancy starting an allotment and purchasing a shed to go with it, we've compiled some mind-blowing allotment shed design ideas to get you started!
1. Grey Is the New Black
A new and popular trend is the grey, garden shed. Painting your allotment shed a pale grey will give any traditional building a contemporary look. This garden shed has been transformed into a modern allotment shed with just a lick of paint and some matching accessories.
Flower box details add character to the allotment shed.
2. Rustic Charm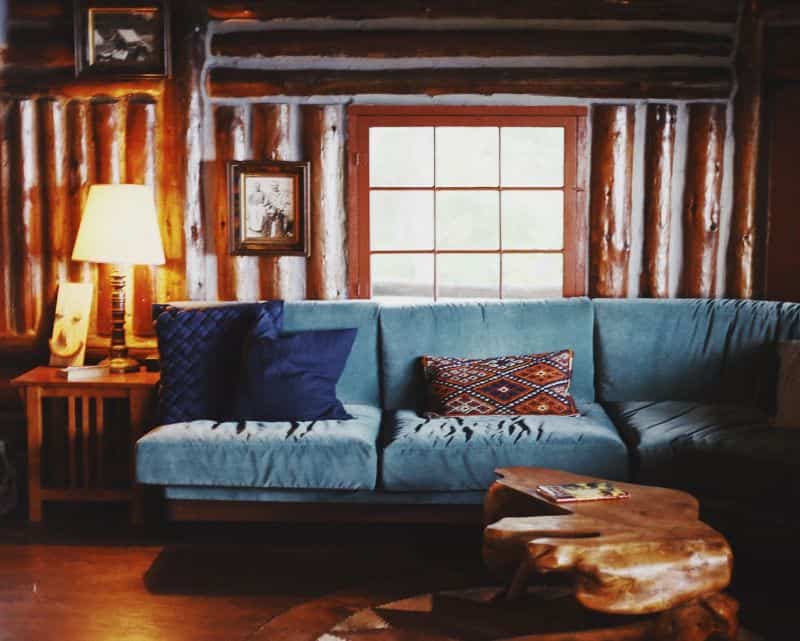 If your garden is full of wildflowers and your allotment gardening needs to tie in with the natural look, keep a natural finish to the wooden shed and surround the building with plenty of greenery so it has a woodland feel. Quirky objects such as an antique kettle will complement the allotment perfectly. Plant pots which look distressed and weather-worn will also add to the rustic charm.
Flower tubs are an allotment design idea, perfect for small sheds. Raising them up creates the illusion of a window flower box and offers the allotment shed traditional charm and character. Planting seasonal flowers in tubs offer a visual feature when your allotment is looking bare.
5 Considerations for the Best Allotment Shed
1. Metal Shed or Wooden Shed?
This is the decision to make when purchasing an allotment shed. Metal sheds are more secure and require no maintenance, however, you can customise a wooden shed with shelves and paint it in your preferred colour.
2. Accessibility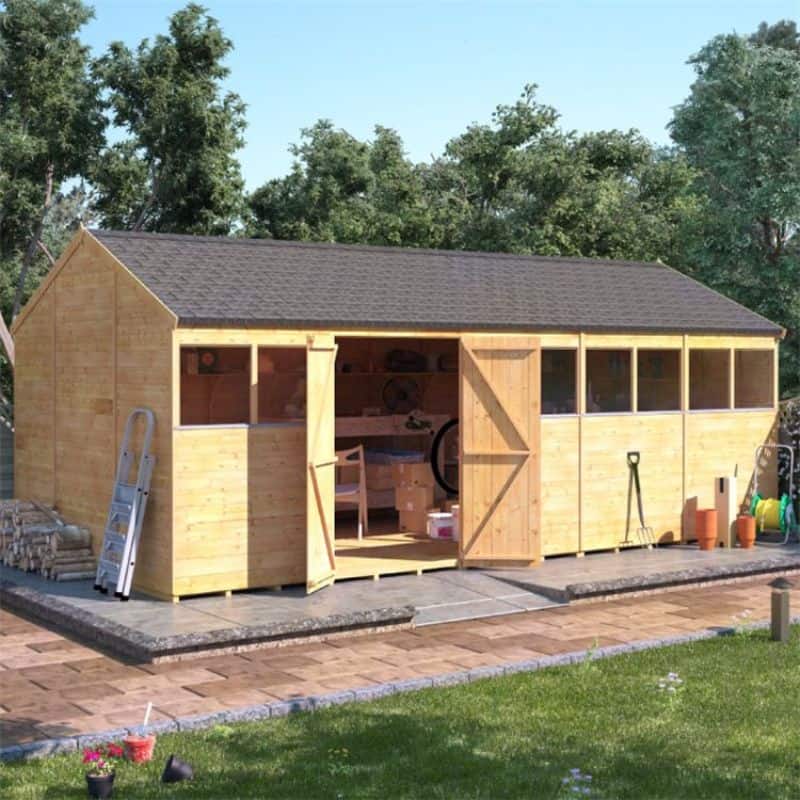 Do you need easy access in and out of the building? If so, a shed with double doors is what you should look for. However, if you only have a small allotment and need a shed for storing your plant pots and seeds, a smaller shed with a single door would be perfect for you.
3. Construction
Similarly, the construction of a wooden allotment shed can vary in technique and thickness. If you need a completely weatherproof building a log cabin will provide you with a stunning, solid building for your allotment, that you can use all year round.
Alternatively, tongue and groove sheds offer great protection from the elements with their interlocking technique. Overlap allotment sheds are the more basic option which will provide you with a
4. Positioning
The positioning of your allotment shed is important, especially if you plan on starting a new allotment. Ideally, the allotment needs to be located somewhere which receives full sun so that your crops have maximum sunlight for growth.
5. Shed Base
A shed base offers a level and secure base for your allotment shed, if you are choosing a wooden building, an eze base offers your shed an extremely strong and level base. This base is easy to assemble and uses well-manufactured anchor fixings that should be driven into the ground forming a secure structure.
Storage Hacks
After you've got an allotment shed, you will want to make the most of the space available. These storage hacks are sure to help you organise everything you need!
1. De-Clutter Your Allotment Tools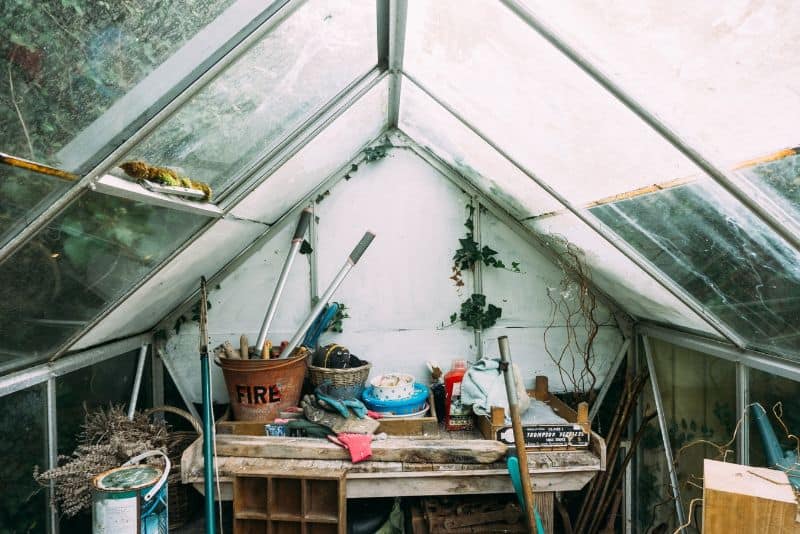 Keep your rakes, spades and trowels hung up on the inside of your allotment shed. This stops the shed from being cluttered and it's easier to find what you're looking for! Add hooks or knobs to the walls and place longer items higher up. It's a genius way to save space!
2. Make a Potting Bench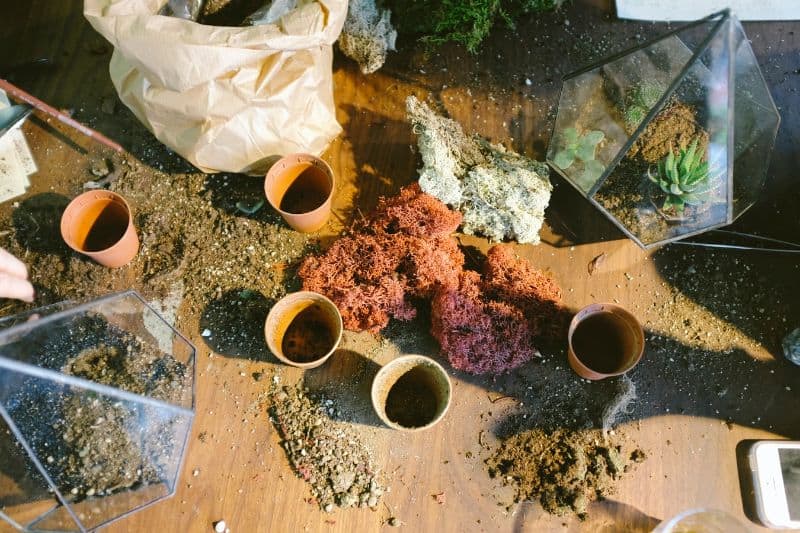 Organise your potted plants with a handy potting bench for your allotment shed. You can add useful hooks for your towels and keep all your gardening bits on the shelf below. Make a statement by opting for a bright blue colour!
3. Easy Garden String Storage
There's nothing worse than losing garden string in the back of a draw or cupboard. This funnel with the string pulled through is a super, easy storage hack which will cost you next to nothing!
Thinking of building your own shed for this purpose? Sure, you can! But do you think it'd be a lot cheaper?