Spring cleaning has become a tradition for many people in the UK wherein they tackle long-due projects to make way for the summer fun. As most homeowners gear up for the annual ritual of cleaning, however, garden sheds are often overlooked.
The warm weather invites gardeners to get back outdoors, start planting and weeding, and prepare their backyard for spring. A gardener spending more time in the garden also entails that they will probably consume most of their time in their shed.
In preparation for the warmer season, a garden shed is indeed a great resource and can be of service when it comes to organising, but not when the outbuilding is unmanaged. Do not leave your garden shed untouched and unmanaged.
Investing a little time into sorting your outdoor building will definitely pay off. If you are both a gardening enthusiast and shed owner, there is a lot more than just decluttering at stake for you this time of the year. But we have got you covered!
Shed Spring Cleaning
Sheds are often the first place to store things when you no longer want them in the house, and can quickly become a dumping ground. However, investing a little time in sorting yours out could pay dividends.
Finding the right time to start the cleaning process is often the most difficult part. Depending on the current situation of your shed, clearing it out could be a day-long job. But if done well, it may be something you do not need to worry about and do again for many years.
The effective way to begin tackling shed clutter is to think of it as if it is part of your home or consider it as creating an extra room in your house. A clean home can strengthen your immune system and also can reduce stress—the same goes for a well-maintained garden shed.
Shed Spring Cleaning #1: Start by Cleaning Out Your Shed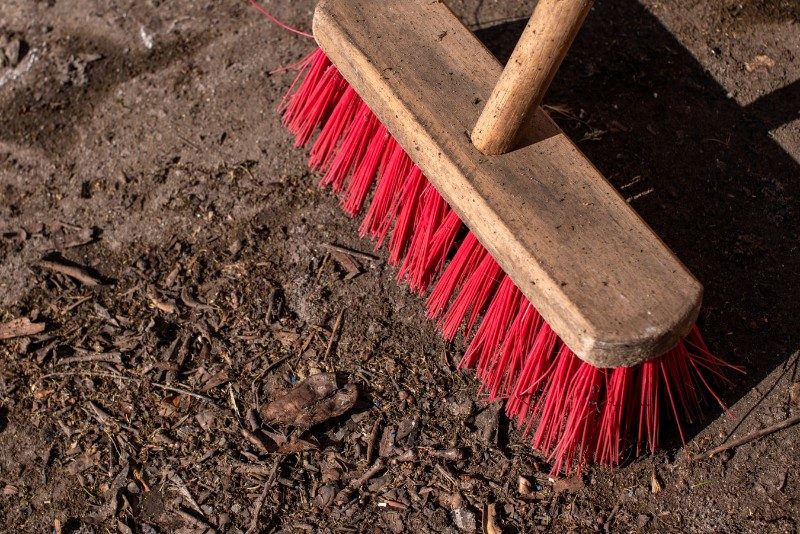 If you have been utilising your shed as a dumping ground for your outdoor belongings, including some excess and bulky stuff from your home, you can start by sorting out everything. We advise grouping all of your tools, equipment and other stored goods, then sort out what you use regularly.
For instance, set aside your lawn mower, trimmer, and other gardening tools and equipment that you will be needing for preparing your garden for spring. Meanwhile, you can dispose of anything that is broken or that you rarely use. 
With the wares that are left, sort them out into three piles depending on how often they get used. If you use your gardening tools regularly, place them near the shed entrance or in a palace where they can be grabbed easily. On the other hand, your Christmas decorations can be stored in a box and hide them for awhile.
Shed Spring Cleaning #2: Make Way for New Storage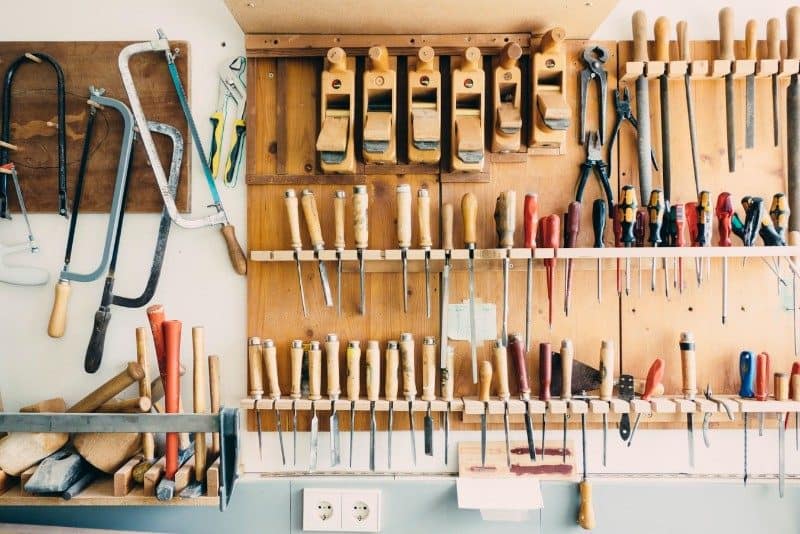 Speaking of stowing away holiday decorations, spring is the perfect time to clear out unused items and make way for new storage. Winter gears such as snow blowers and sleds probably need storage buildings that can house them until the next snow season.
To make room for these bulky items, identify what is currently taking up room in your shed. You can do this while cleaning out your outbuilding. Going back to the first point, throw away broken and unused items to create enough storage space. 
After disposing of those pieces, you can now decide whether you need an extra storage cabinet or shelves. Perhaps a pegboard wall is necessary to have more floor space, or a trellis organiser to organise your stuff quickly.
Storage organisation tips:
Adding

open shelving units

is a brilliant way to utilise a tall shed building. Having shelves that are built or installed upwards creates more room inside, letting you to work or work around freely.

Wall-mounted pegboards

also make an excellent storage, holding your gardening or woodwork stationary in one place while keeping clutter off your desk.

If you are using your shed building as a garden office, you may also consider adding

clear, storage containers

that can be stacked together.

These are perfect for storing your ink cartridges, paperwork, and chargers. 
Shed Spring Cleaning #3: Give Your Garden Tools a Little Love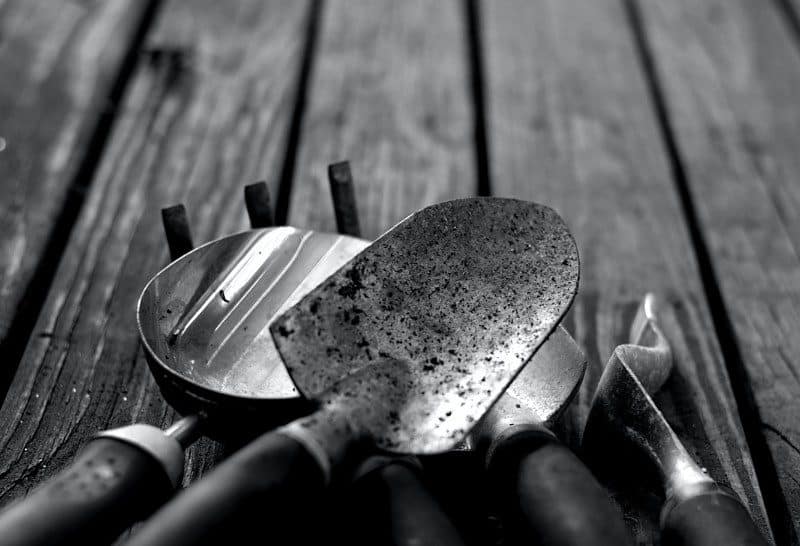 If you live in a colder area, you probably have not touched or used your gardening tools over the course of winter, while your garden is lying dormant. Your untouched garden needs some cleaning so do your tools.
Wipe off any surface rust, dirt and grime on your shovels, shears, trowels, and the rest of your garden equipment. You can put them back in their respective storage or hang them in the rightful heavy-duty hangers after. When the spring arrives, your tools are ready to be used for the new season.
Our gardening experts, however, advise you to prepare your garden tools for winter. Cleaning them regularly is ideal, but at the least make sure they are cleaned before putting them away for the cold season.
Clean all your equipment thoroughly with a coarse metal brush to scrape dirt off. Follow it up by rubbing them in a dry or damp rag to dry. If there is any left rust, rub it with a piece of sandpaper.
Keeping your tools clean and storing them properly after each use, regardless of the season, is essential if you want them to last. Moreover, clean tools work more effectively and are easier to use. Make it a habit to clean up your tools after utilising them.
Shed Spring Cleaning #4: Check for Any Unwanted Visitors
Winter is usually the time when a lot of pests seek shelter to cover, and a garden shed can be a target for rodents and other bugs to escape the cold. So when cleaning your outbuilding for spring, you will want to make sure that your shed has not and will never become a home for any pesky bugs that can eventually wreak havoc on.
Here's how you can keep your shed pest-free:
Trim any vegetation around your shed

Avoid stacking firewood near your outbuilding

Don't store garbage cans inside your shed

Keep all containers and bags completely sealed, especially if they contain seeds, soil, or fertiliser. Bugs will always find a way to get in if they catch the scent of something.

Bugs often like to lay their eggs standing water, so don't let standing water accumulate.
Shed Spring Cleaning #5: Prep It for the Season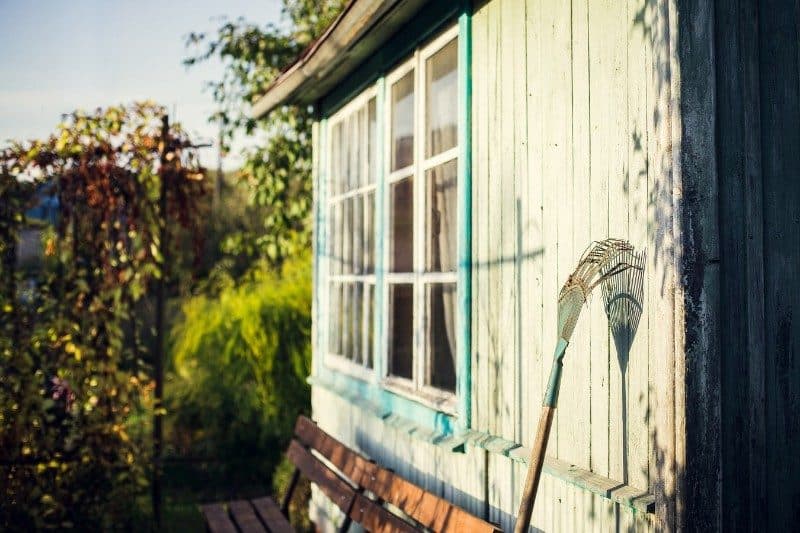 The winter weather condition can cause great damage to your shed, so make sure to include checking the roofing felt on your spring cleaning list, and see for any wear and tear. If there is any worn or damaged part, it is best to replace it with a new felt immediately.
Check also for termite and leaks, and inspect for rust and corrosion if you own a metal shed. Might as well check for the roof and see if there's damp or mold. Also, consider weatherproofing to prevent any further damage to your building no matter the weather or season.
Furthermore, your garden building also needs proper insulation, including a well-sealed flooring and window to protect your belongings from condensation and prevent any leaks and water from getting in. And be sure not to put damp items inside; make sure everything is dry.
Sheds also need a break from the scorching rays of the sun during summer. To ensure your shed will extend its functional years, you must know the effect of the searing hot season on your garden shed.
Try installing ventilation for a natural cooling effect or a heat insulator. You could also glaze your window to slow down the heating and fit an air-conditioning unit if you have limited space depending on the location and purpose of your shed.
Shed Spring Cleaning #6: Touch Up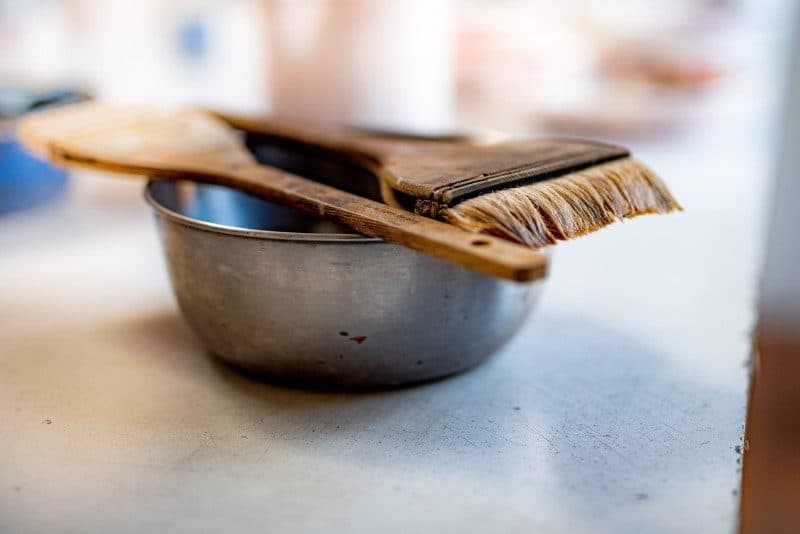 After cleaning the interior of your shed, it deserves some exterior makeover as well! A splash of paint colour is an excellent way to refresh and improve its overall appearance. 
It could be a green-toned paint if you want to blend your outdoor building with nature or a nice neutral tone like beige or tan if you want it to stand out. If you own a metal-sided shed, keep it clean and neat by repainting the siding. 
Here are some things you need to consider before repainting:
Use an oil-based paint to seal up the holes, preventing the pest from entering.

Think of what method of painting you want to use. Paint gun or brush?

Apply the paint in thinner coats so that it doesn't run.
Spring Cleaning Your Garden Tips
For most gardeners, spring can be an overwhelming time to start their growing season. But before they can ever make the most out of the sunny days in their gardens this time of the year, spring cleaning is a must.
By following this checklist, not only will you be able to escape and spend more time in your garden during isolation, but this will give your garden a fresh, new look just in time for spring and summertime!
Prune Perennials

Remove Mulch

Spring Raking

Prune Spring-Blooming Trees and Shrubs Accordingly

Clean up Your Vegetable Patch

Pull out the Weeds

Fertilise Evergreens

Edge Garden Bed
If you want this month to be more exciting and make the most of the Spring season in times like this, why not take a look at our April Gardening Tips and Chores, and let the spring gardening begin!
With a bit of time and effort, you can turn your shed into a spring-ready garden haven. Make sure to keep this shed spring cleaning guide and make the most out of it throughout the season!