Often less expensive than metal sheds, plastic shed designs are an excellent choice for anyone who wants a low maintenance garden building. Compared to wooden structures, this type of outbuilding isn't a traditional design used among British gardens.
But, the immense benefits of this outdoor building are attracting more and more homeowners at present. Garden Buildings Direct takes pride in offering some of the most durable and sturdy designs in our vast list of plastic garden sheds.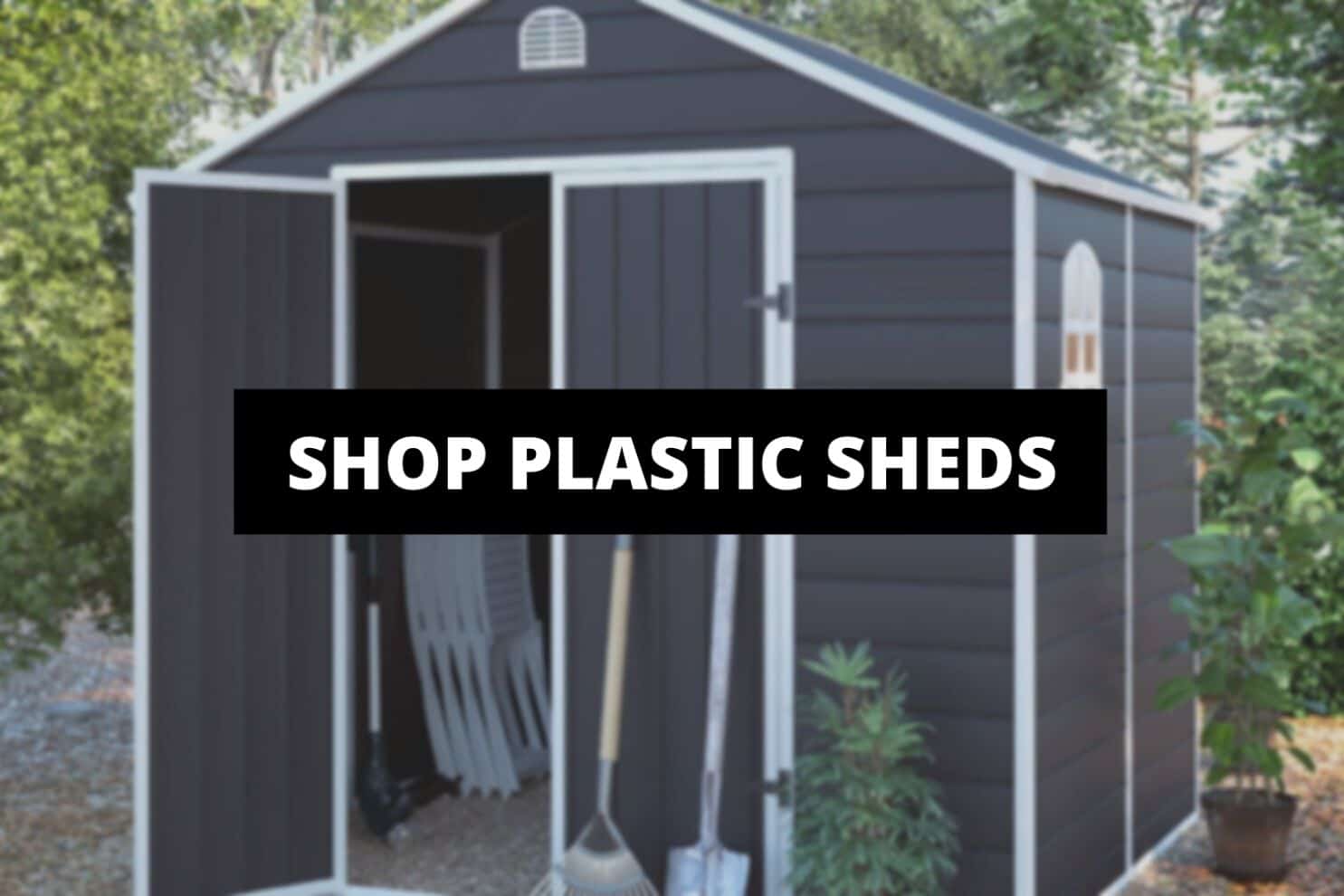 So if you are one of the people who are considering to purchase one, here are some of the facts you need to list down.
1. Easy to Set Up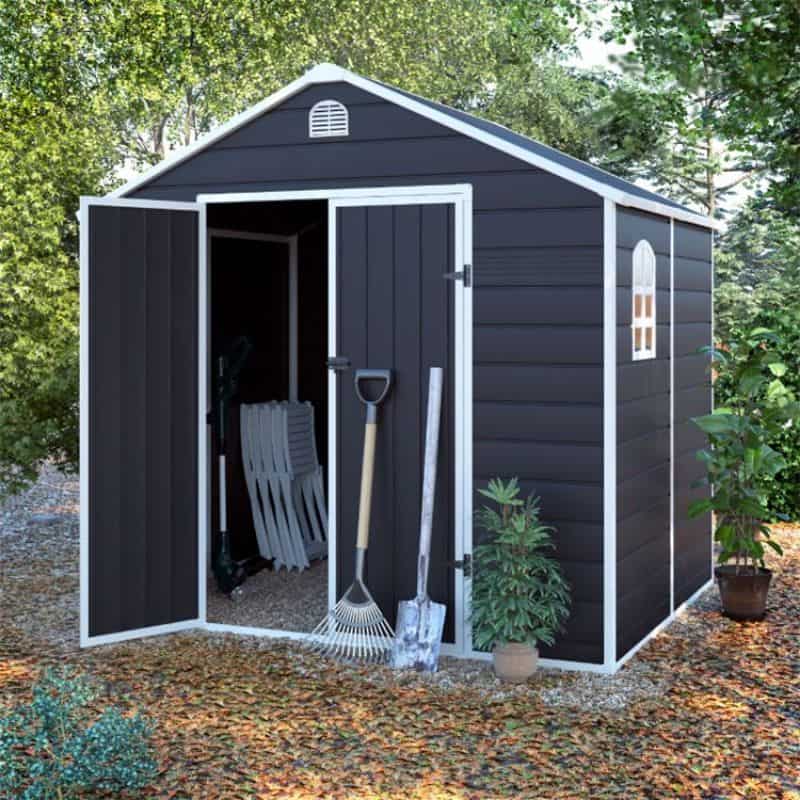 Strong but also lightweight, plastic sheds can be easily moved around the garden into your preferred position and they come in parts that are very easy to put together. That's why they also make for great playhouses. While setting up metal sheds or wooden sheds might require some woodworking knowledge, assembling a plastic shed does not need you to have special tools and any building experience.
Since the material is lightweight, plastic sheds also require less manpower when installed. And though there are some kits that use special types of screws or fastener, a lot of modern designs can simply be snapped together.
2. Maintenance-Free
One of the best things about a plastic shed is it requires little to no maintenance. Metal sheds are prone to rust while wooden sheds can corrode over time when not properly maintained.
Plastic sheds are easy to clean and are not subject to a lot of damaging factors. Unlike wood and metal, you do not need to keep it painted to protect it from pest, rust, and extreme weather conditions.
Aside from the occasional rinse using soapy water, a brush or a pressure washer, a plastic shed is maintenance-free. Not only the maintenance costs are substantially less, but the initial price of a plastic shed is also lower as well.
3. Extremely Durable
Similar to plastic shed being maintenance-free, it can also brave various weather conditions — making it a set and forget kind of structure!
Since plastic is impermeable, it is able to keep rains, snow, and ice out. It is also immune to rust, mould, and corrosion which cut most wooden and metal sheds' life short.
At present, a lot of high-quality materials and technology are also used to make plastic sheds extremely durable. For example, shed made of high-impact polypropylene are being treated to resist fading from the sun.
Garden Buildings Direct's plastic sheds come with steel reinforcement and metal hinges that make every design sturdy and high-quality.
4. Highly Portable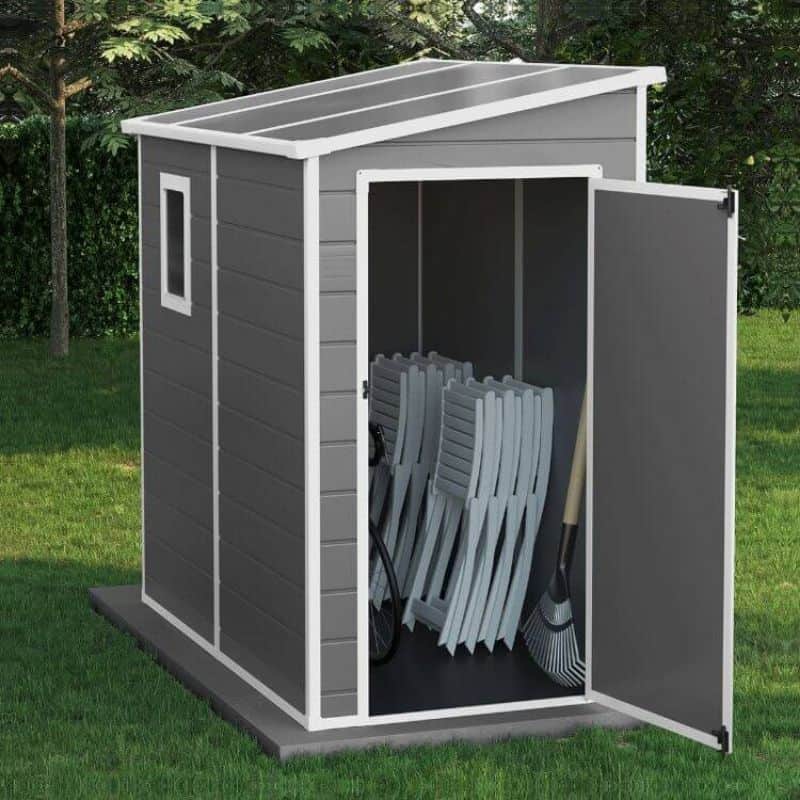 In terms of portability, plastic sheds take pride in being lightweight and easy to disassemble. Considering the material is light-weight, this means less manpower is required to move the pieces into place. This what makes a plastic shed an excellent choice for people who are leasing a home or who wish to change the layout of their garden space.
Whenever you feel like changing your garden's layout and moving the shed, you can easily do so. If you are living in areas that frequently experience strong winds, however, you can still anchor the shed to a base. A lot of modern designs come with pre-drilled holes to serve such a purpose.
5. Long-lasting
As mentioned earlier, most damaging factors that affect metal and wooden sheds do not impair a plastic design, making it last longer than the other materials. In areas prone to flooding, plastic sheds are also ideal since water does not affect its quality.
Regarding its appearance, manufacturers at present are using improved resin to prevent the shed from fading. Modern plastic sheds are also quite thick, insulating the inside of the structure better.
6. Functional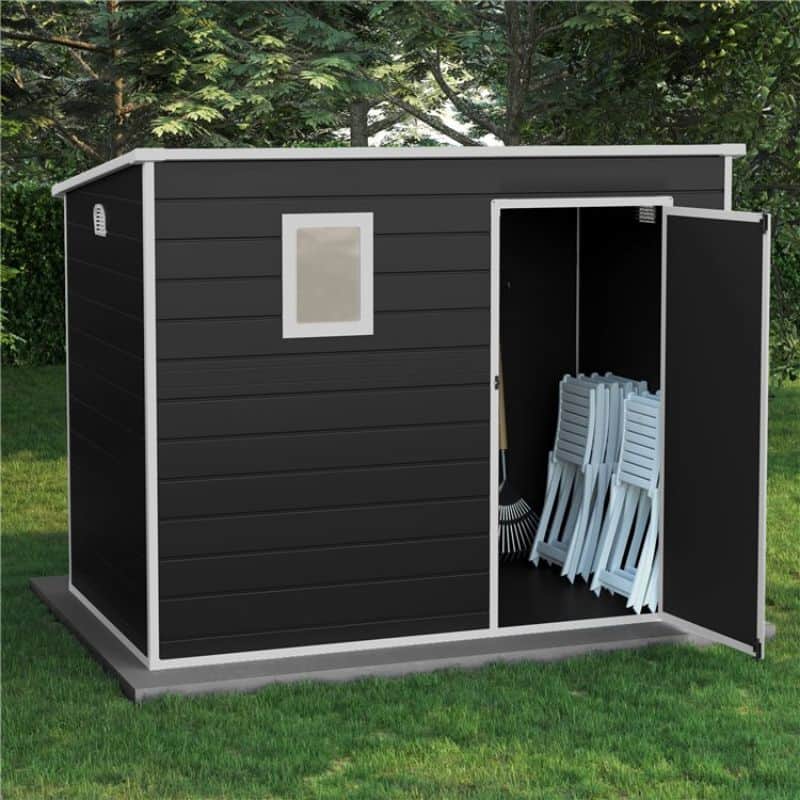 Plastic sheds are highly functional — they can store plant food and fertiliser during the growing season, organise garden tools, and serve a lot of other purposes. For instance, they can be used to store plant food and fertiliser during the springtime and summertime, and just as easily serve a home for plants during the colder months.
Since they are water and weatherproof, plastic sheds do not hold heat to the degree its competitors do, making them great as kids' playrooms or even garden offices.
There are a lot of benefits to traditional sheds, but plastic designs have benefited more on the advancement of technology, becoming more durable and less-maintained. Every plastic shed product we offer at Garden Buildings Direct possesses these qualities so it will only be a matter of choice according to your needs — design, size, and optional features.