There's a wide range of garden sheds available in different materials and styles. The lean-to-shed design is among the popular types on the market, but what makes it great?
Lean-to sheds offer a two-fold increase in versatility than standard units. This especially applies to gardens with limited spaces. Thanks to their unique and intricate structures, they easily fit against a wall.
Keep reading to learn all the basics about lean-to sheds, so you can decide if it's the perfect one for your property.
Lean-to Sheds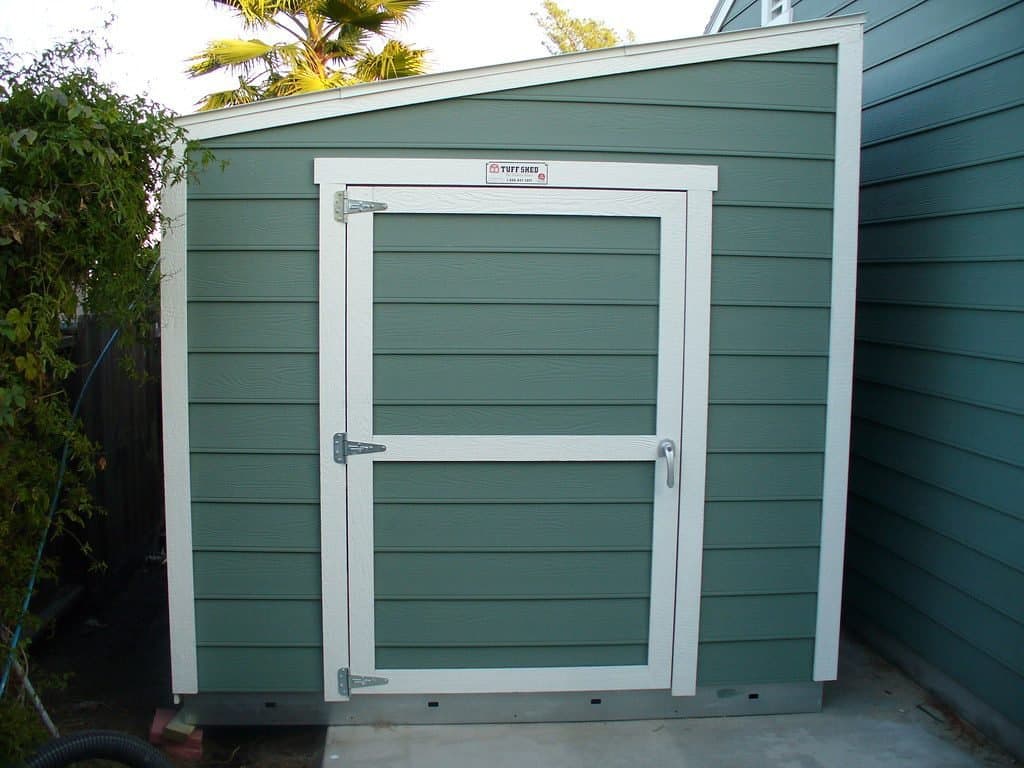 As its core, the lean-to consists of four walls sloping downwards at an angle, plus one sloped roof surface. Per its name, the structure leans against the house or garage for extra support, hence the name.
Its unusual shape, where the back wall is longer than the front, allows the roof to tilt toward. This provides a water-safe storage space haven for your garden tools. Being both simple and efficient, it makes a classic garden storage option.
Lean-to's Design vs Standard Garden Sheds
A lean-to and a standard garden building shed offer different storage space solutions. Here's a look at what makes the compact design of lean-to's distinct from traditional types.
Size differences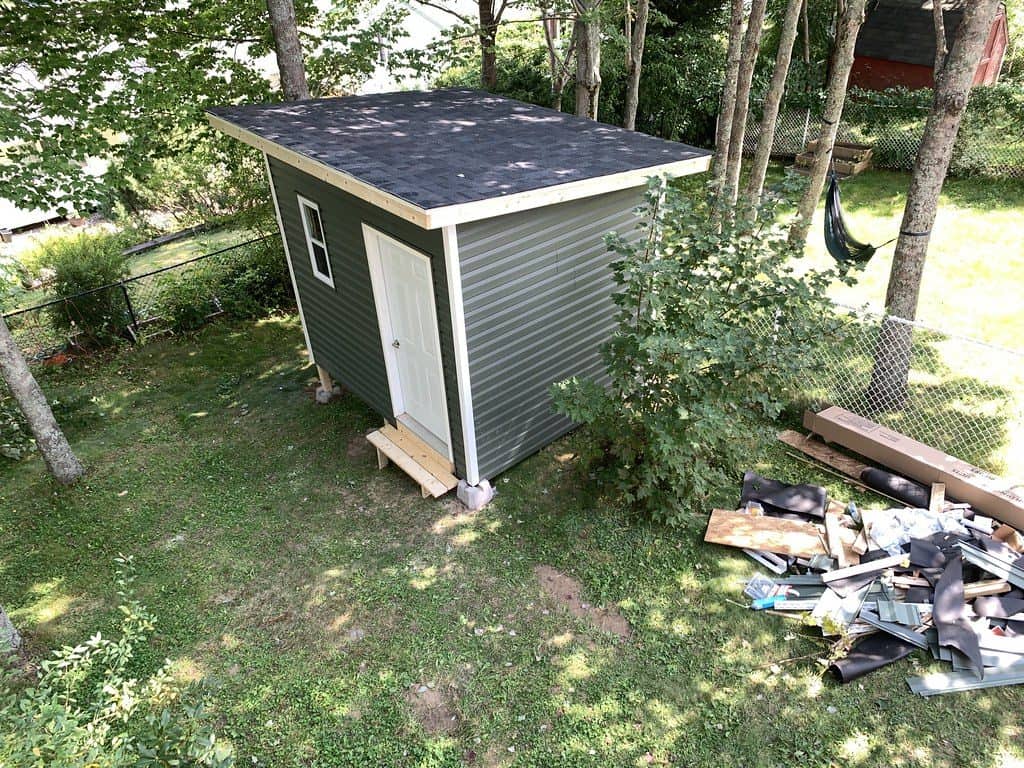 When talking about appearance, standard sheds usually come in square or rectangular shapes. Whereas lean-to models are generally sloped and have one side that leans against a wall or fence. This makes them much smaller than traditional storage sheds. Plus, better suited for small gardens where larger units may not fit snugly.
Regardless of the size, the notable feature of any lean-to shed is the slanted roof. They can slope from side to side, front to back, or back to front.
Construction materials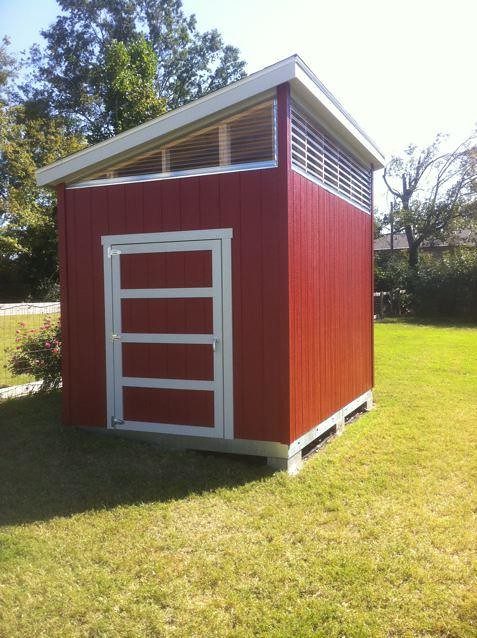 Garden shed designs typically use heavier materials. These include solid wood construction, offering more stability and security. Most also feature raised panel walls, which can add cost and weight.
But say you only intend to use the building for storing seasonal items that don't need high levels of security. The quality of materials above is great, but they might not be necessary.
Meanwhile, lean-to sheds are often made from lighter materials. Vinyl, aluminium and steel frames are common in their construction kit productions. If portability and weight are a consideration, it's ideal to opt for this, e.g. a plastic lean-to shed.
Now, what if you want the robustness of the timber material for your lean-to unit? Lucky for you, there's an extensive range of wooden lean-to sheds on the market. Or you can build your own from scratch for your next DIY backyard project!
Costs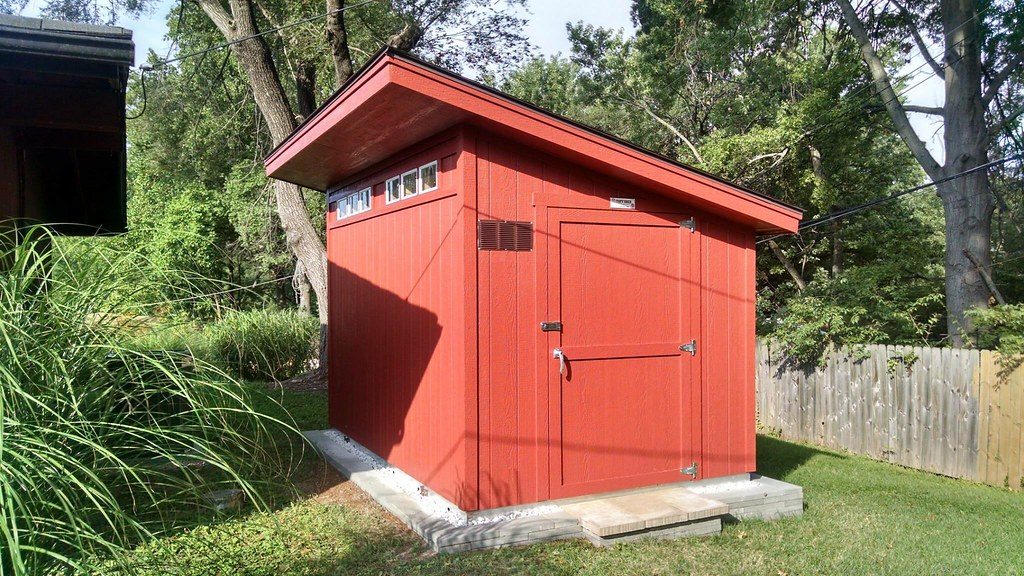 The typical costs for lean-tos tend to be more affordable than standard designs. This is because of their lighter construction materials and smaller sizes. They also require fewer labour-intensive components during installation, like foundations. Building bracing lowers your time costs, as well.
Functionality
Like any other garden building, lean-to sheds come in a range of sizes and features. With this, they can serve multiple purposes beyond just basic storage. Some are used as tiny guest houses due to their easy assembly and small space requirements.
The same applies to standard garden sheds – with tons of ideas, designs and decorating tips. Sure, they still provide ample space to store larger items. Except that narrow spaces can put restraints on their functions.
Potential Uses for Your Lean-to Shed
You can turn a simple lean-to shed into any of these below, depending on the size and design you choose. Here are some potential uses that might spark new ideas for your outdoor space:
Practical garden storage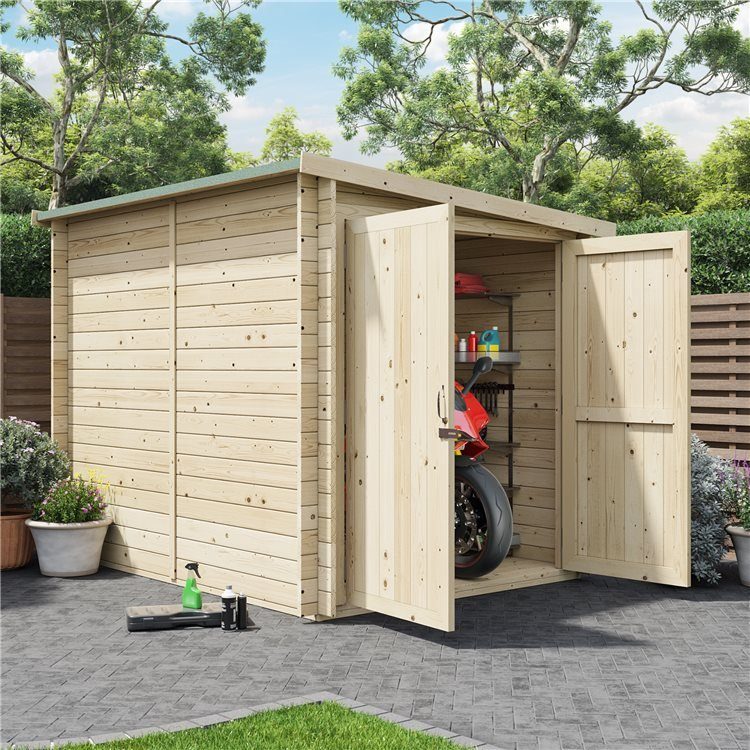 A lean-to shed can be used to keep lawn equipment and other outdoor supplies out of the elements. With its small size, it can fit against the original house wall and still provide enough room for storage. You may also store those domestic items that can no longer be housed in the basement or garage.
Extra living space
Looking for ways to add some extra square footage to your home without major remodelling? A lean-to shed can be the perfect solution! Equip it with windows, lights, plumbing and HVAC systems to convert it into a comfy room.
Mini-workshop or studio
Use your lean-to shed as your own hobby haven! Add some furniture accessories like shelves and pegboards. Plus, with some heavy-duty lights for optimal productivity during any project.
Growing space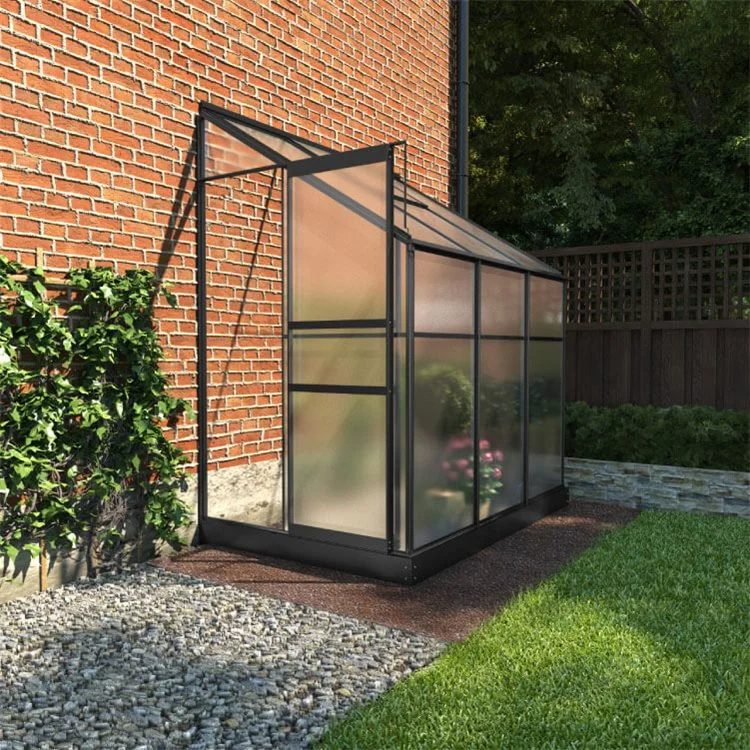 Or, transform it into a sheltered growing station if you're starting out your green thumb journey. Install windows, ventilation, and screen panels to ensure smooth running order.
But if your lean-to shed is already in use for a different purpose, opt for a greenhouse kit instead. Have a look at this BillyOh Polycarbonate Lean-To Greenhouse from Garden Buildings Direct!
It's a stylish and compact solution for all-year-round use. It features a sliding door for easy access. What's more, a strong galvanised steel base for a sturdy foundation. Get this extremely space-efficient, super-compact product at an amazing price!
Things to Consider Before Making a Purchase
If you're planning to invest in one soon, consider the following factors:
Materials
As mentioned, lean-to sheds come in many materials like wood, metal, and plastic. One factor that should guide your selection is the climate in your region. Plus, the level of maintenance you're looking for.
For instance, a timber model isn't ideal if you experience extreme weather conditions. These include heavy rains and snow. But vinyl or plastic would make better choices as they're generally easier to maintain. Metal sheds with lean-to designs are also great if you prefer a lighter unit, but take note of the rust build-up.
Size
Consider how much space you'll need for your items. Also, how much available space there is in your garden. Suppose the space is limited. Then choosing a small model would be smarter than investing money in a bigger unit.
Installation process
Another key factor when shopping for sheds is installation. Some models come pre-assembled, while others require assembly from scratch. The latter could be especially time-consuming.
You may hire a professional installation team to set up your unit faster. However, this may cost more than setting it up yourself. So do your research beforehand before making any decisions!
But investing from Garden Buildings Direct ensures a quick and easy installation. Once your ordered unit arrives at your house, use the assembly instruction included. With a team of just two people and a bit of DIY skills, you can have your shed up within a day – or as little as 3-4 hours!
Round-up
There are endless possibilities when creating functions beyond what it can offer. This applies to whatever kind of garden building you're working on – a lean-to shed is no exception.
A lean-to shed is a storage solution intended for one side of the structure to rest against another wall. It can store your gardening equipment without intruding on your precious outdoor space.
It offers versatility and convenience, with the perfect balance between style and practicality. Even better, at an affordable price point! So, why not give this quality garden shed type a shot?