Are you looking for a way to create an extended living space for year-round use or enhance your garden oasis? Look no further than an insulated summerhouse!
This versatile structure provides an inviting space for a variety of purposes. Whether it's for work or leisure, it's a smart investment that will enhance your lifestyle. Here, we'll explore the various ways you can maximise your insulated summer house.
Insulated Summerhouses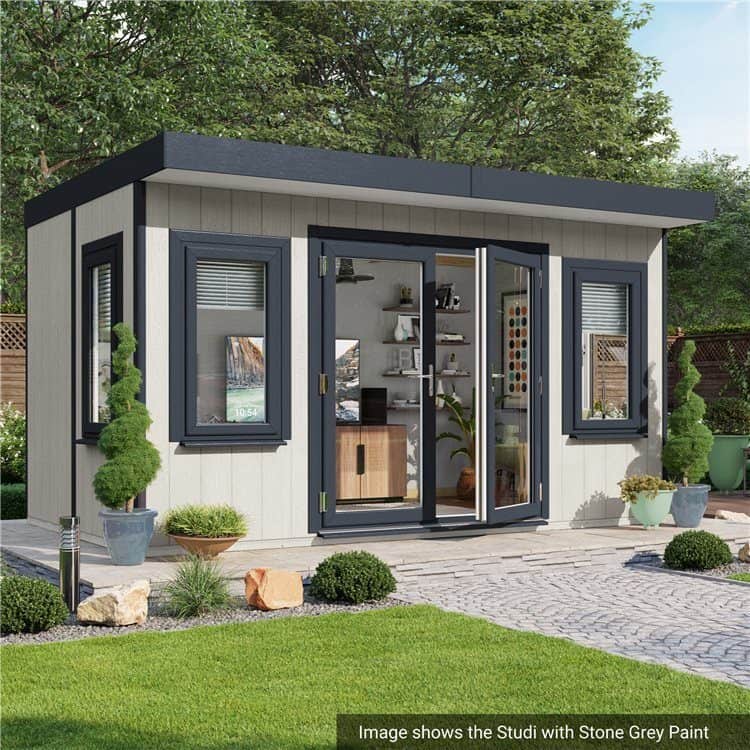 Enjoy all the relaxation of a summer house but with the added benefit of in-built insulation! Cue insulated summerhouses. These structures are built with thicker walls, floors, and roofs – lined with insulation. Among the popular materials used are polystyrene, fibreglass, or foam.
Standard summerhouses are often designed with thinner walls and roofs = less insulation. This limits its full potential, making it ideal for seasonal use only, e.g. during the warmer months. Insulated summerhouses, in contrast, are built to withstand extreme temperatures. They also offer a more comfortable and functional garden room through all seasons.
The insulation provides a barrier against extreme temperatures. It does the job of helping to maintain the warmth inside in the wintertime and keep it cool in the summer. In addition to insulation, insulated summerhouses may also include other features, such as:
double-glazed windows

doors with weather stripping

efficient heating and cooling systems
All of these contribute to making them a worthwhile investment!
Choosing the Right Insulated Summerhouse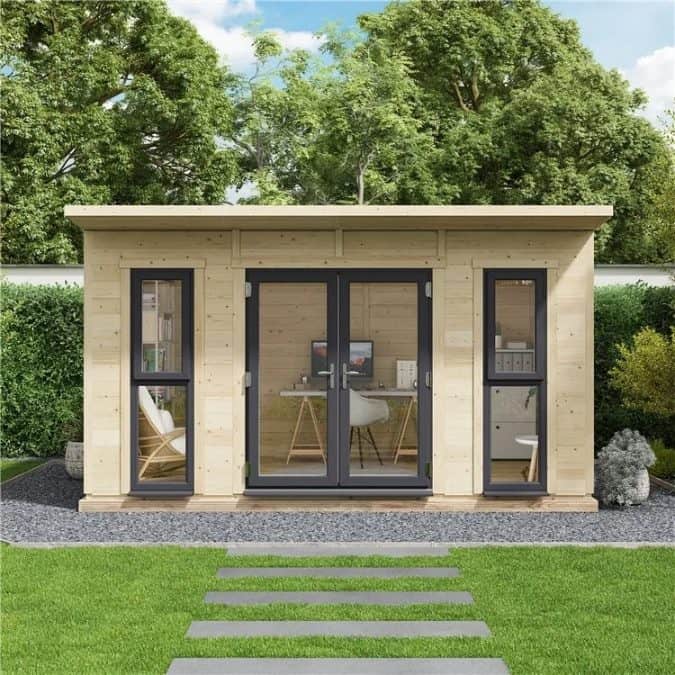 Unlocking the full potential of your garden for year-round use has never been easier with an insulated summerhouse. But with so many types available, how do you choose the right one for your needs and budget?
First, let's explore the different types of insulated summerhouses. From traditional to modern eco-friendly designs, there's an option for everyone. Each with its own unique features and benefits. To find the perfect one for you, consider the following factors:
Determine your purpose
Before choosing an insulated summerhouse, think about what you'll be using it for. Do you need a space for work or relaxation? Or maybe you're looking for an entertainment area? Knowing your purpose will help you choose the right size, layout, and features for the unit.
Consider the location
Think about where you want to place your investment. You'll want a location that's easily accessible and provides adequate sunlight. Most importantly, a levelled area and stable enough to support the structure.
Choose the right size
Insulated summerhouses come in a variety of sizes, so select one that fits your needs. Consider how many people will be using the space and what activities you'll be doing in it. In some cases, a bigger unit isn't always better, and a smaller one may be more efficient and cost-effective.
Select the right features
Look for a variety of features, such as windows, doors, and flooring options. Choose qualities that suit your style while also considering their durability and maintenance.
Stick to your budget
Take into account the cost, installation, and any extra features or amenities you want to add. Set your budget before making a purchase.
By taking these tips in mind, you'll be able to find the right insulated summerhouse for your needs and budget.
Preparing Your Insulated Summerhouse for Use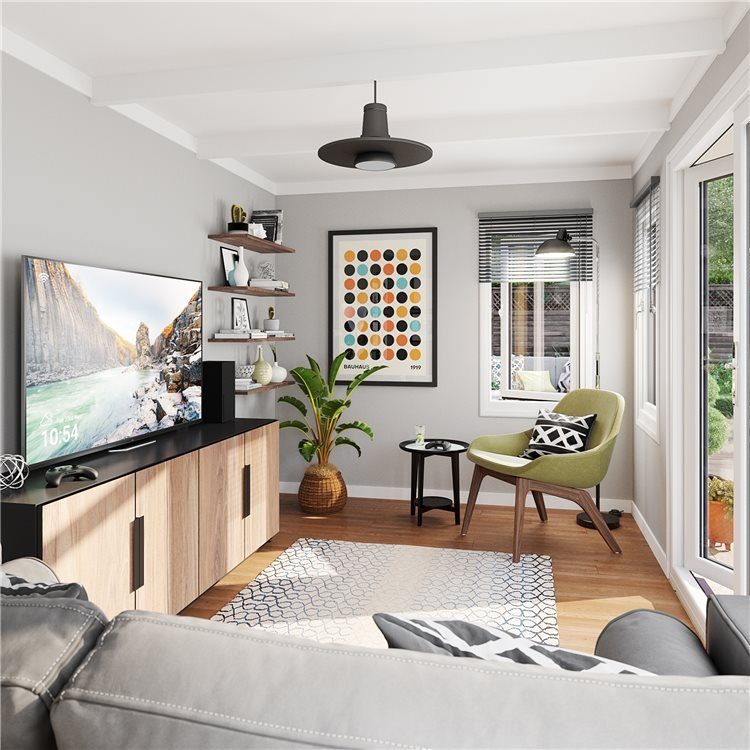 Congratulations on your purchase of an insulated summerhouse! Your next step is to prepare and clean and maintain it properly.
Preparations
Before using your insulated summerhouse, make sure it's well-ventilated. This will help prevent moisture buildup and mould growth. Insulate any exposed pipes or wiring to prevent freezing in colder months. Doing so will also aid in regulating the temperature inside.
Make sure all vents are open and unobstructed, and consider adding more if needed.
Cleaning and maintenance
Regular cleaning and upkeep are key to prolonging the unit and keeping it in good shape. Use a soft brush or cloth to remove dirt and debris from the exterior. Don't forget to clean windows and doors with a non-abrasive cleaner.
Check the seals around windows and doors to make sure they are tight and free from any cracks or gaps. This will help prevent drafts and maintain a comfortable temperature inside the summerhouse. Also, inspect and treat the wood with a sealant or preservative to protect it from weathering.
Garden furniture
If you plan on adding outdoor sets, make sure they're suitable for the climate and conditions of your area. Consider using furniture made from weather-resistant materials, such as synthetic rattan. Adding cushions and covers also works wonders in protecting them from the elements.
Designing Your Insulated Summerhouse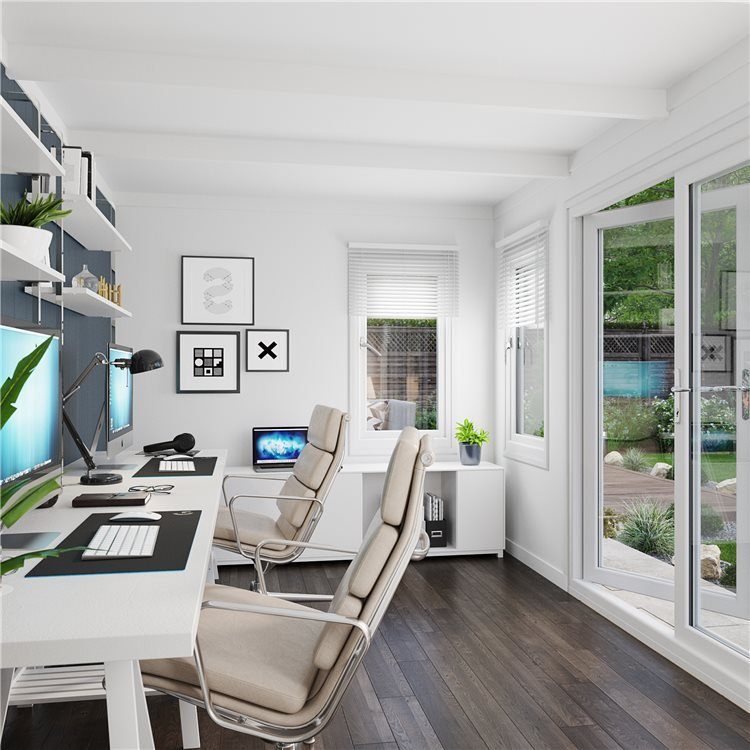 By designing an interior that meets your needs and interests, you can create a space of your own.
Create a cosy seating area.

Add comfortable seating, such as a sofa or armchair, and a coffee table to create a haven spot to relax and unwind.

Add storage.

Install shelving, cabinets, or drawers for extra storage space for items you want to keep.

Use lighting to create an ambience.

Lighting fixtures, such as floor lamps or string lights, can create a warm and inviting feel in the room.

Incorporate plants.

Potted or hanging plants can bring life and colour and create a relaxing environment.

Consider a multi-purpose space.

The best way to make the most out of your insulated summerhouse! Consider furniture that can be easily moved or rearranged, such as folding chairs or a cube set.
Now, let's talk about the different purposes your insulated summerhouse can serve. Here are a few ideas:
Garden office.

For a quiet and distraction-free workspace away from the hustle and bustle of your home.

Guest bedroom.

If you often have guests staying overnight.

Hobby room.

A dedicated space for crafting, painting, reading, or any hobbies.

Entertainment space. Complete with a TV, games, and comfortable seating.

Workout room.

A dream comes true if you're into fitness or wish to prioritise your overall well-being.
Maximising Insulated Summer Houses
Enjoy your summerhouse to the fullest during the warm months with these tips:
Furnish with outdoor furniture.

Add comfortable chairs, loungers, and a dining table to take advantage of the warm weather.

Install a fan or air conditioning.

Adding a fan or air conditioning unit (if you have the means) can be a game-changer in terms of comfort.

Set up an outdoor cooking area.

Set up a

BBQ

station at the side to enjoy outdoor cooking and dining with friends and family.
For the colder months:
Add extra insulation to walls and floors if necessary.

Also, seal any drafts or gaps around windows and doors.

Use a space heater or electric fireplace.

This will help maintain a comfortable temperature even on the coldest winter days.

Add cosy decor.

Cosy blankets, throws, and seasonal decorations will do the magic.
Round-up
Investing in an insulated summerhouse can offer you a versatile space to enjoy year-round. By following the tips outlined in this article, you can create a space that caters to your needs and budget. Whatever the intended use, it can add value to your property and enhance your lifestyle.
Shop Insulated Summer Houses