'Good' is a bit of a tricky concept to pin down. For example, is a multi-room log cabin going to be good for someone with a small garden? Probably not. Is another bowl of trifle going to be good for me? No comment.
But when we try to answer 'are plastic sheds any good?', there are some things we need to look at. Plastic sheds too often get a bad wrap simply because people don't know enough about them.
So in this guide, we're going to sum up the pros and cons of plastic sheds. We'll also compare them to their wooden and metal counterparts. After we've answered all your (and the internet's) most-asked questions, we'll let you decide.
Key takeaways:
Plastic sheds are durable and sturdy

They're low-to-no maintenance

They're competitively priced

Where possible, choose a steel-reinforced plastic shed

Plastic sheds require a level or concrete base

Plastic sheds have much quicker delivery times
So, whether or not a plastic shed is for you will depend on preference, needs, space, and budget. But we'll try and help you figure that out. 
Plastic Sheds: The Basics
Let's quickly answer some questions about plastic sheds, so we all know what we're on about moving forward.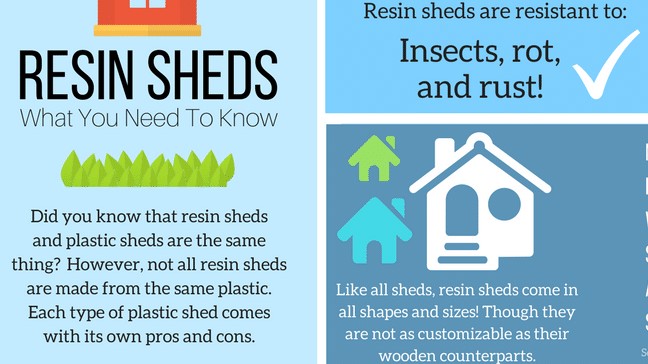 Plastic Shed Pros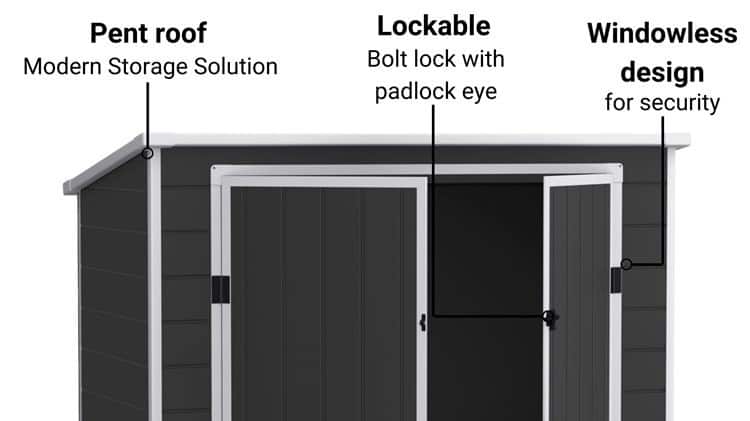 Plastic Shed Cons
But, like all things, we don't just see plastic sheds with rosy-tinted sunglasses. There are still some cons to these kinds of sheds that people will have questions about.
Are Plastic Sheds Better Than Wood?
As with the idea of 'good', 'better' will depend on your wants and needs.
But to look at some quick takeaways:
Price: Plastic will probably edge out wood as being cheaper – especially with a cheap plastic shed
Life:

If maintained properly, a timber shed can last as long as a plastic one
Durability:

Both plastic and timber sheds are very durable. With wood being heavier, though, it might stand up better in harsh storms
Maintenance:

Plastic is a lot lower maintenance than wood. The cost of wood treatment, stain, and paint should factor into your decision
Aesthetics

: Plastic sheds have come a long way with looks. But if you want a more rustic feel in your garden, go with a wooden shed
Customisation

: Lower cost and maintenance will mean that you can't paint your plastic shed, though. Adding to it with shelving etc. might also prove difficult
Are Plastic Sheds Better Than Metal?
A metal shed might provide good levels of security, but walls can easily become dented. You will also have to treat your shed against rust and install vents or insulate it. This will also help to stop condensation in metal sheds.
Still, let's look at some quick takeaways:
Security:

Metal sheds may be slightly more secure if bolted to concrete. Lightweight plastic will arguably be safer, though
Maintenance:

Like wood, metal requires regular maintenance against rust and corrosion. Plastic, on the other hand, doesn't
Price:

Basic metal sheds may be cheaper than heavy-duty plastic ones. But a

quality metal shed

will be around the same price point 
Weather-resistant:

Whilst metal sheds will have a pent or apex roof for runoff, they're still prone to water ingress at the base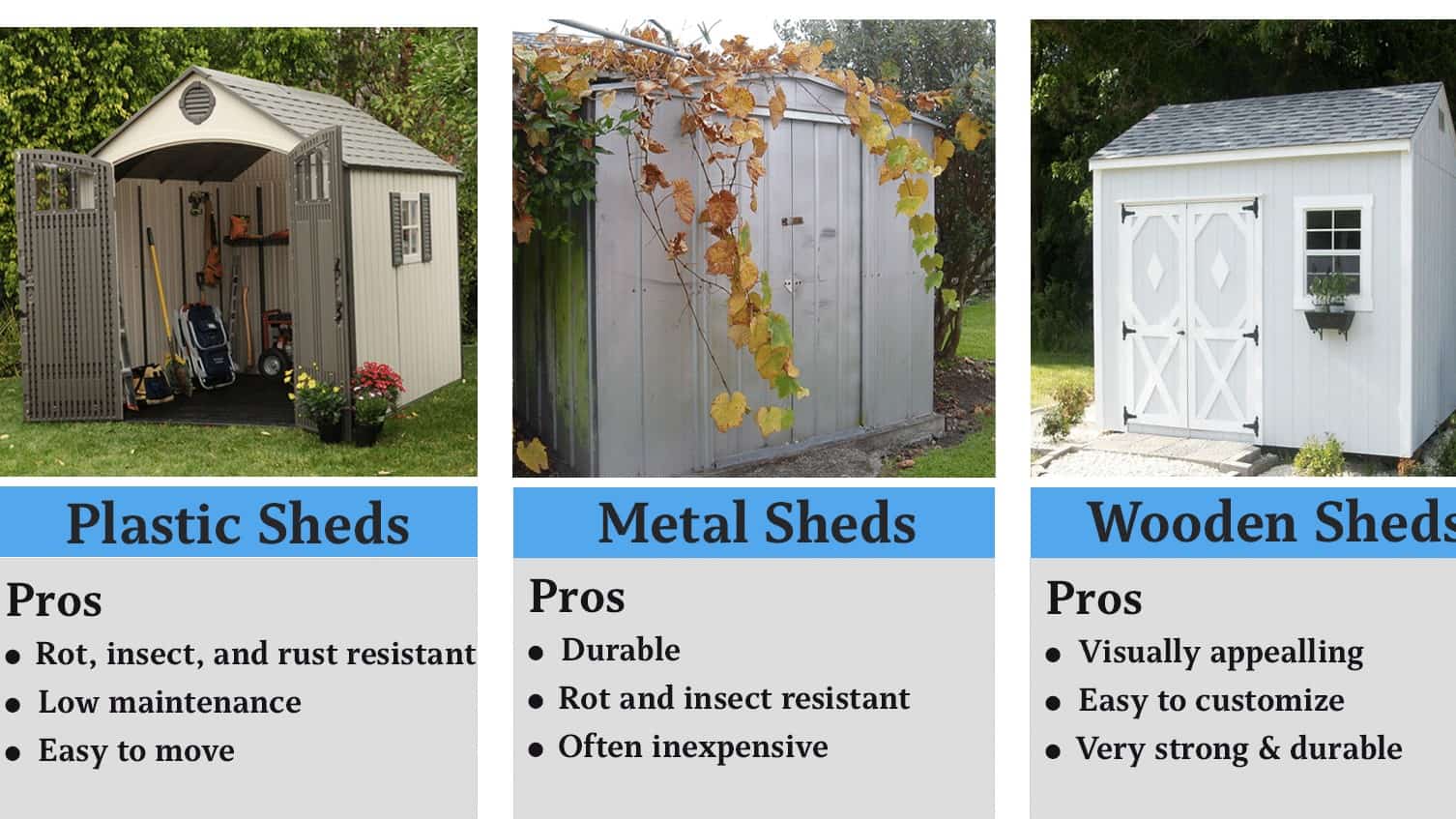 And no matter what material you decide on when buying your shed, you'll still need to properly prep your garden.
Preparing Your Garden for a Plastic Shed
Just remember, preparing an adequate base for your new plastic shed is key. HDPE offers sturdy construction. But it can also be unforgiving to a foundation that's out of level.
A concrete or flat paved base is ideal for a plastic shed. We'd also advise against placing any shed straight onto unlevelled ground. We'd suggest also looking for a plastic shed that comes with a foundation kit. 
Otherwise, you can think about anchoring it to a concrete slab or raised timber sub-floor. And check out this link if you want a comprehensive guide to preparing your garden for a shed.
Are Plastic Sheds Any Good?
Well, we hope that we've answered this question for you by now because we're all out of guide!
But just to recap for all our benefits – plastic sheds are:
Competitively priced

Durable and sturdy

Weather and water-resistant

Quick to assemble

Low maintenance 

Immune to rot

Practically impervious to pests and rodents

Stylish
So we'll let you decide whether you think a plastic garden shed is right for you. But if you want something quick that will provide a storage solution for a long time, then plastic's a sure thing.
Shop Plastic Sheds