Today, we unveil the launch of TimberX, one of the leading choices for timber suppliers in the UK. A new, trustworthy player on the Timber market, TimberX offers a selection of premium services. With cladding, decking, battens and more on offer, their offerings are supported by a team full of experience and backed by a customer care team eager to help.
To learn more about their offerings, as well as their dedication and commitment to sustainability, keep reading!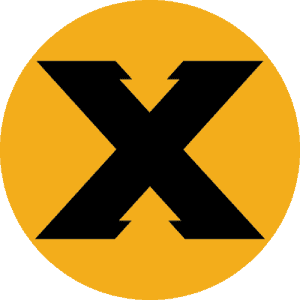 Introducing TimberX
Since its establishment earlier this year, TimberX has experienced remarkable growth and has quickly become one of the top choices for timber suppliers in the UK.
TimberX supplies a wide range of timber products for trade and industry. This includes rough-sawn, profile, and carcassing timber, to name a few. Committed to sustainability and responsible sourcing, their dedication benefits the consumers and the planet. Quality products and excellent customer service are at the heart of the business, just as they are at Garden Buildings Direct.
Focus on reliability, quality, and exceptional service. These three characteristics are what describe TimberX best. It is no surprise why it has become the trusted choice for businesses' timber needs. This brings forth a remarkable partnership between TimberX and Kybotech.
The Partnership with Kybotech
TimberX places great importance on sustainable timber production. The company has implemented stringent sourcing practices, ensuring sustainability. They collaborate with certified suppliers and adhere to industry standards. TimberX has launched under the Kybotech umbrella, which includes prestigious brands such as Garden Buildings Direct and BillyOh.
"We are delighted to welcome TimberX to the Kybotech family. Having worked with timber suppliers for my entire career, I understand the needs of TimberX customers first-hand. This is an important milestone for us, and we will continue to grow and strengthen TimberX's position as a leading supplier of sustainable timber in the UK." Says Charles Walton, CEO of Kybotech.
Services and Products
At Garden Buildings Direct, we always strive to bring you the finest selection of wooden garden buildings – from sheds and summerhouses to log cabins. That's why we are thrilled to announce our partnership with TimberX.
Discover TimberX's timber services below:
Timber for construction
TimberX's timber solutions cater to construction projects of all sizes. And whatever your construction project is, it will benefit from their high-quality timber.
Timber for sheds
TimberX offers specialised timber solutions for wooden sheds, providing durable and reliable materials. This guarantees enhanced functionality and longevity of your shed projects.
Timber for roofing
Roofing timber solutions that offer strength, stability, and weather resistance.
Pressure treatment
TimberX introduces commercial pressure treatment services. Delivering quality, longevity and peace of mind for your business.
Let us introduce you to their exceptional range of products:
Looking for ways to create an inviting outdoor living space?  A functional workspace? Or a practical storage solution? Regardless, TimberX has the perfect solution to transform your dreams into reality!
Garden Buildings Direct gains access to TimberX's expertise and innovative designs. This allows us to expand our offerings. Most importantly, to provide you with an even wider selection of premium-quality products.
Wrapping It Up
This partnership represents a shared vision of excellence, craftsmanship, and customer satisfaction. It marks a milestone in our commitment to providing exceptional garden buildings.
By introducing TimberX, we further expand our huge range of offerings. We are extremely excited about the benefits it holds for our valued customers! Visit TimberX to explore their services and discover how they can elevate your outdoor space.
To stay updated on the latest news, subscribe to our newsletter or follow us on social media. Don't miss out on the exciting possibilities that lie ahead!