Garden fences serve a dual purpose: protection from nature and adding aesthetics to backyards.  On top of privacy and design flair, the right fencing idea also adds to a landscape's appearance and flow. Like garden gate ideas, there are many designs and styles to choose from.
Fences range in materials, structure, height, and more. Some can be made through DIY, while others need a higher skill level to put together.
If you're still on the fence about what design to choose, consider our decorative garden fencing ideas here!
1. Modern black
Although black may not be the first colour you have in mind for a fence, it's worth considering. A black fence gives a stylish addition to backyards, especially for contemporary homes.
It also adds a touch of modern flair to an otherwise classic vegetable garden. Most importantly, the dark colour helps make any surrounding greenery pop.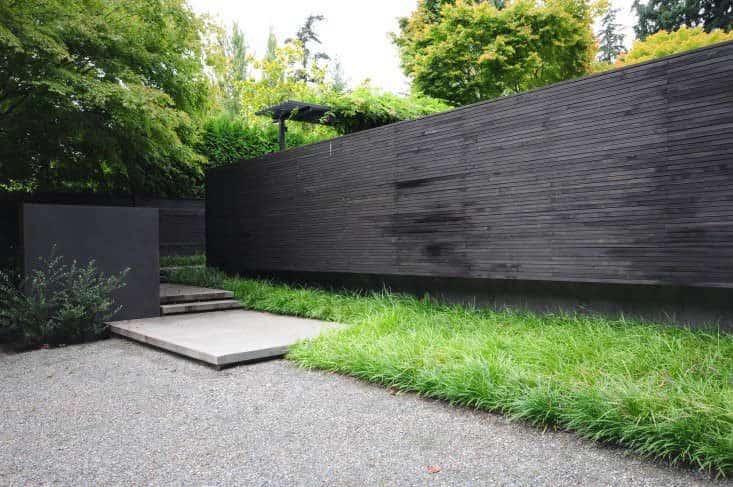 2. Wood and wire
A fence style that combines wood posts with metal wiring in between is now common to many UK gardens. The design isn't only practical but also stylish and cost-effective.
This is ideal for keeping animals in or out – or as a support structure for raised garden beds.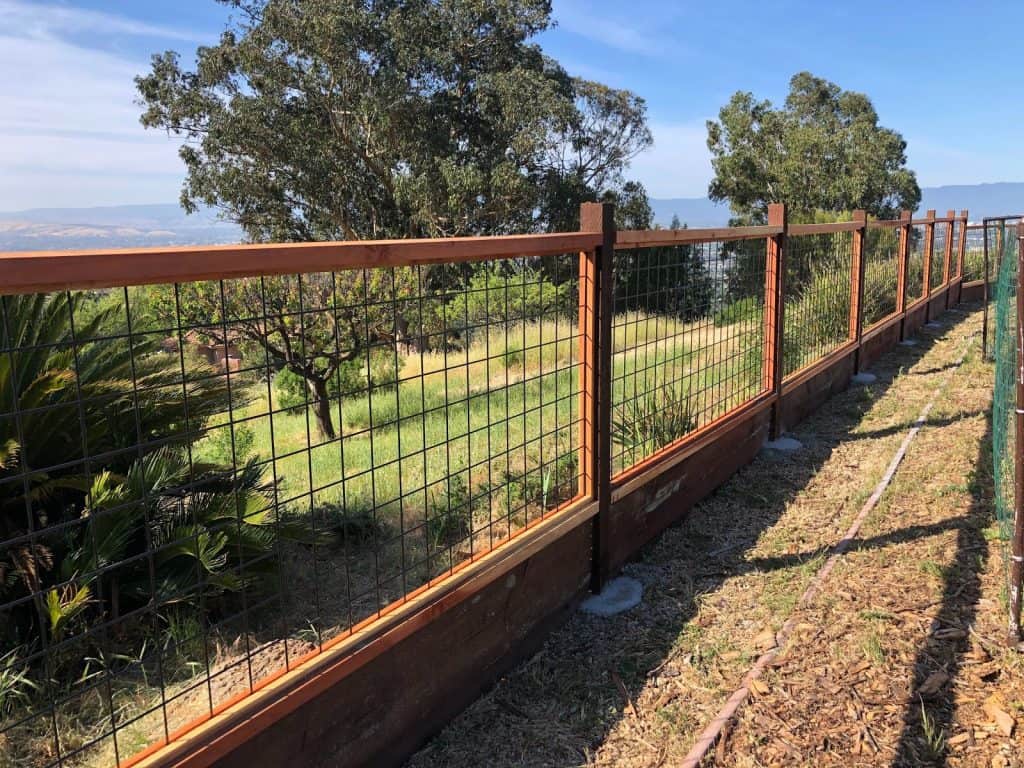 3. Iron
Metal fences have been around for centuries. They are durable, with a simple design and black finish that make them much more elegant.
As for the maintenance, they may require repainting from time to time.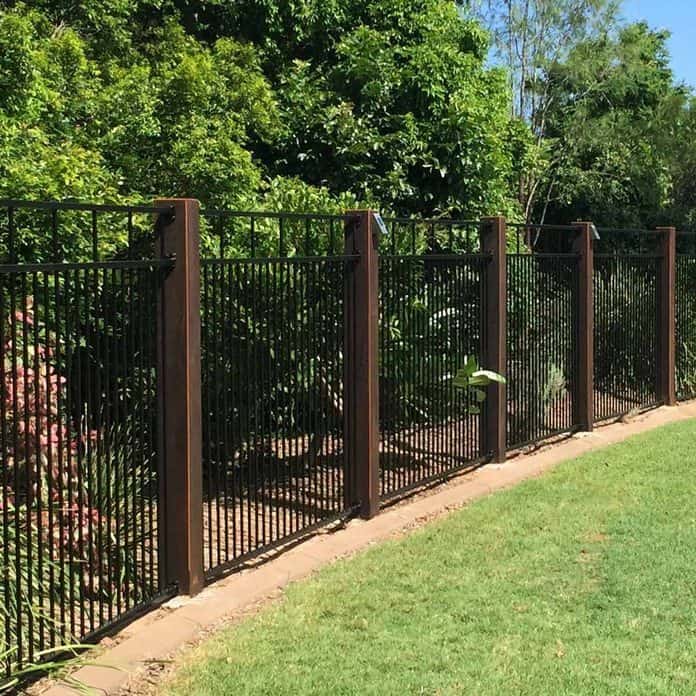 4. Gabion wall
This type of garden fencing involves a wire wall filled with stones, combining wood posts. Large cobblestones or local rocks can complement the landscape. Just look how sturdy it is!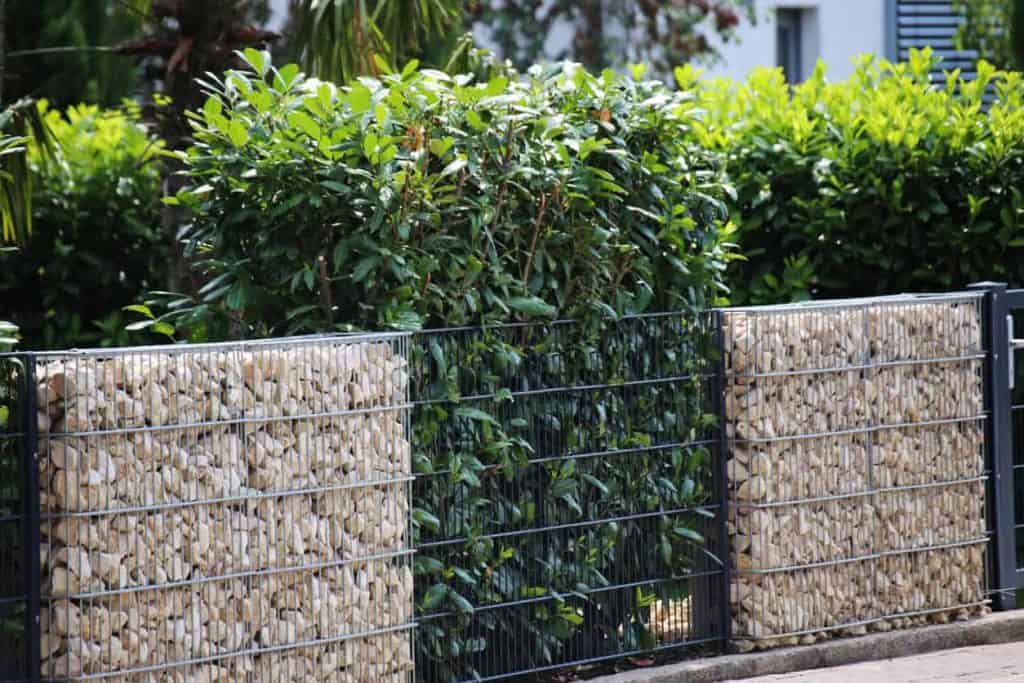 5. Stepped wood
Perfect for gardens located in hills, a stepped wood fence works well with the geography of the land. The horizontal slats draw your eyes across the fencing, making the step effect not too choppy.
It offers privacy no matter where you're standing on the hill.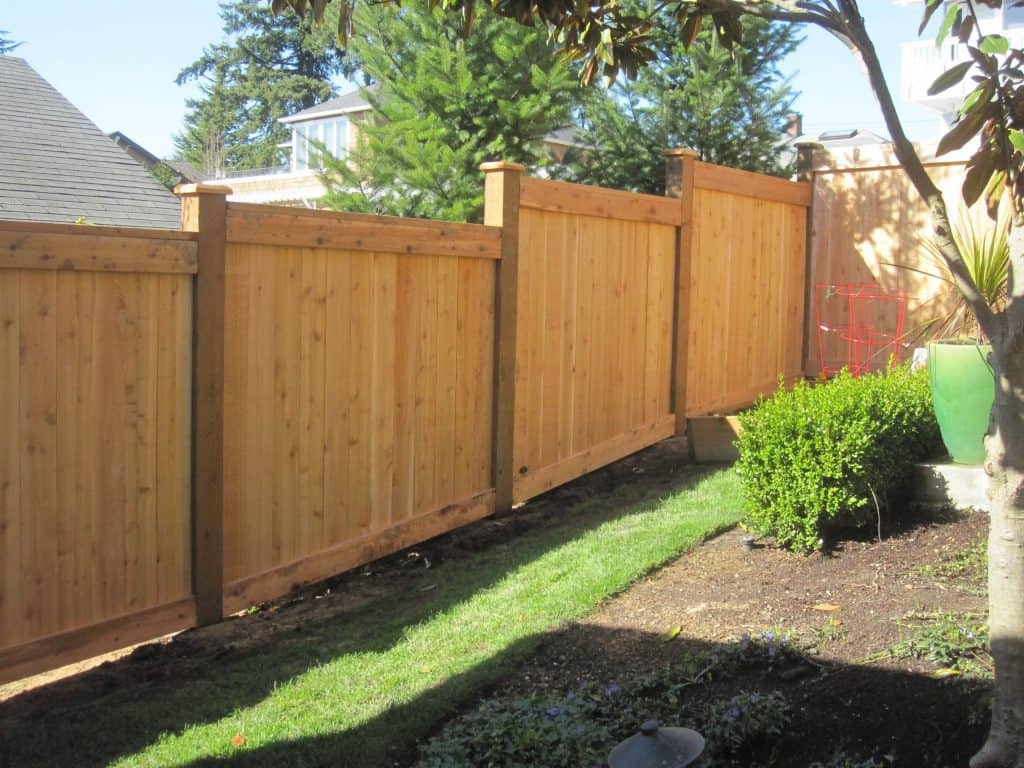 6. Wicker
Wicker garden fences are constructed of bent willows. The rustic appearance is ideal for informal cottage gardens, garden beds or borders. Great for climbing vines, the simple design pairs well with more traditional styles.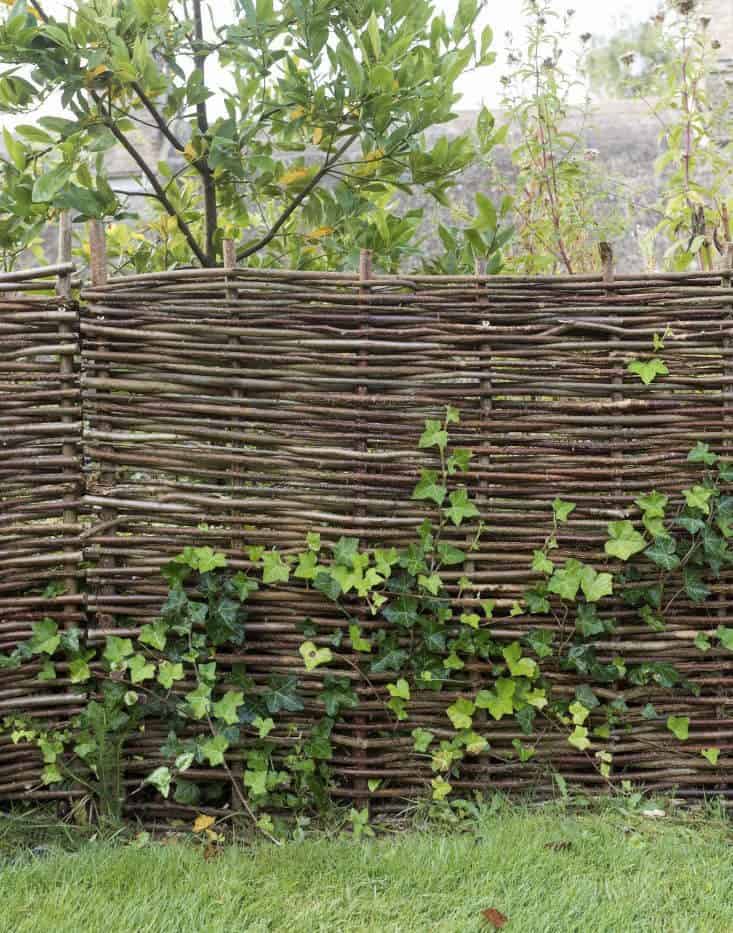 7. Pallet
A creative DIY pallet project, a wood pallet is one of the best-repurposed materials to build a fence. A pallet fence can give off a rustic vibe and offers many design options.
Paint them in the colour coordinates with your garden space, or stick to the natural wood.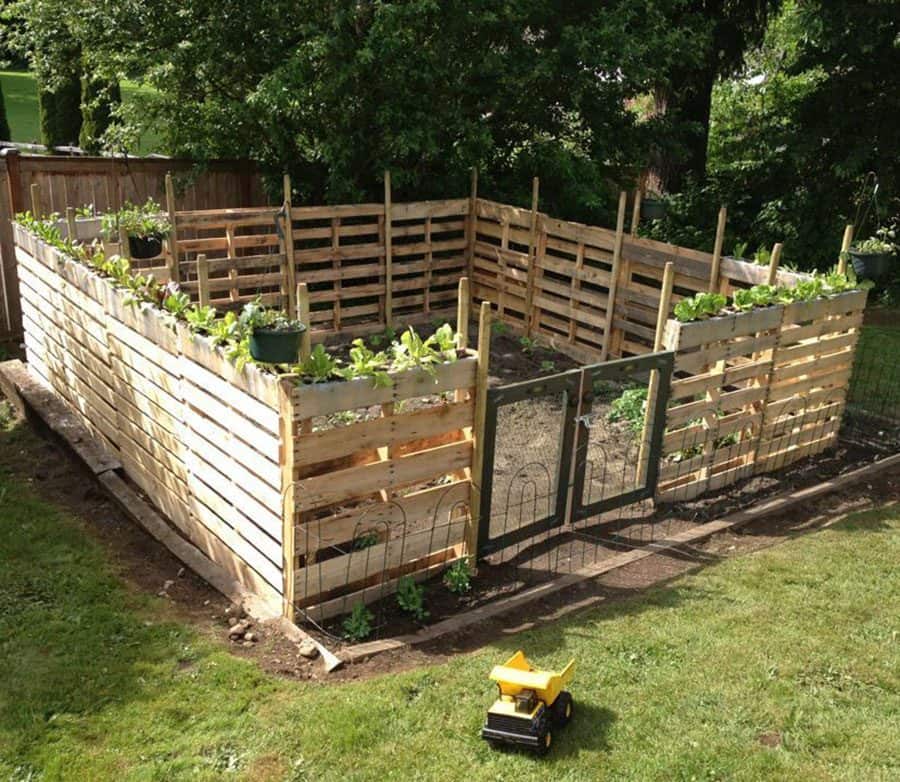 8. Traditional picket
A white picket fence is one of the classics in garden fencing designs. It adds curb appeal to a home, as well as allows greenery to pop. Picket fences are a beautiful addition to most styles, from colonials to capes to farmhouses.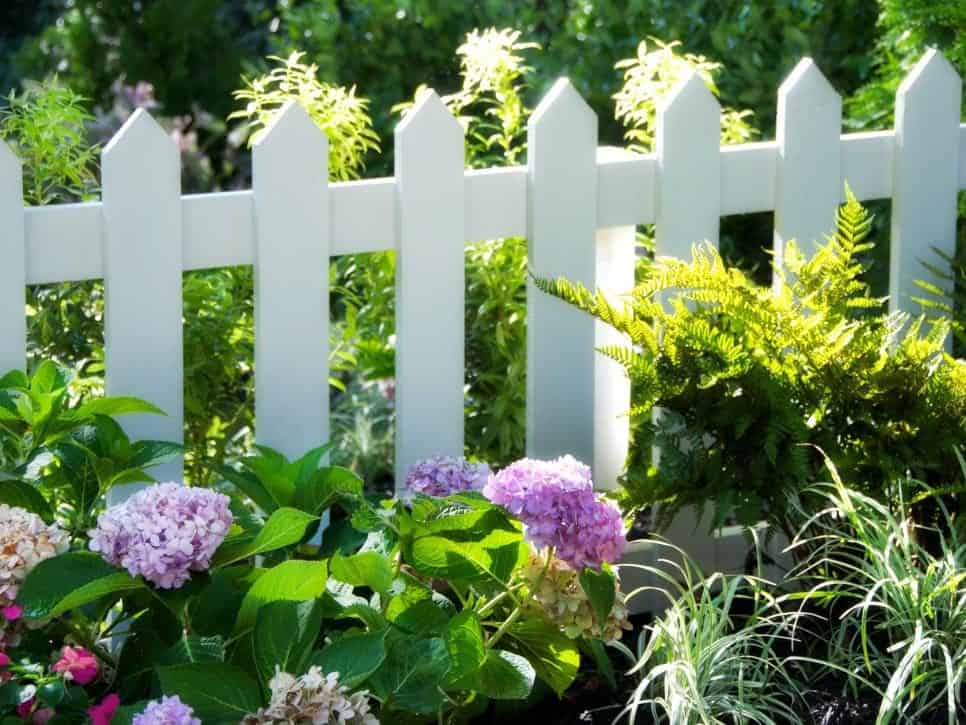 9. Horizontal slats
A modern way to preserve backyard privacy without stifling the yard. Horizontal slat fence looks great next to lush plants and is also a good choice to match with modern garden landscape.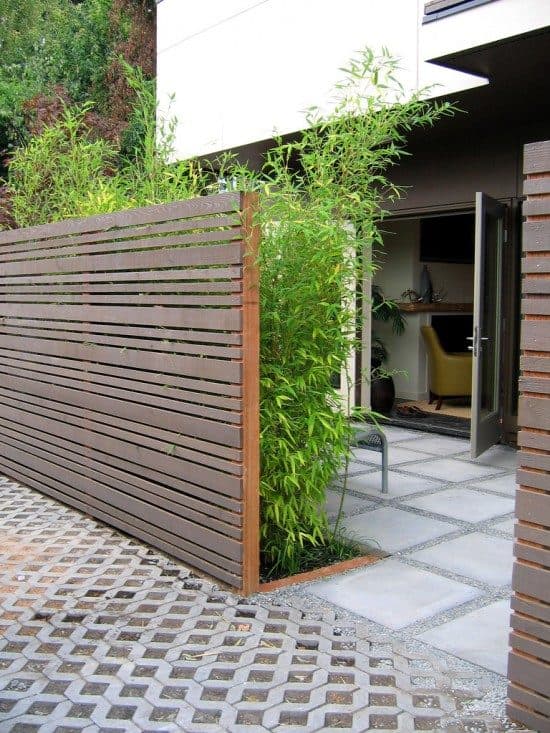 10. Bamboo
This bamboo fence uses full bamboo stalks lined up with a timber base anchoring the panels. Bamboo fences are lightweight and let enough light through. They blend well in any backyard, especially if you have a tropical-themed garden.
11. Concrete
If you're looking for a more modern and permanent approach, go for concrete fences. High concrete fences are used for both safety and beauty. Most are in colour grey, with geometric gaps and lines for interest.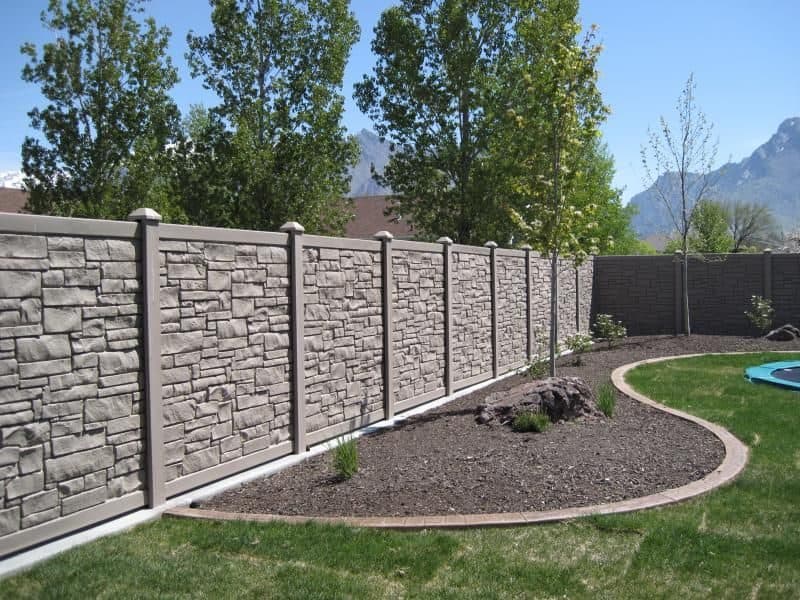 12. Wood and corrugated metal
Corrugated metal and wood make the perfect combo for a practical garden fence! Corrugated metal is good quality and is often covered with a protective coating. The wood panels, on the other hand, are rich and dark, which complements the metal.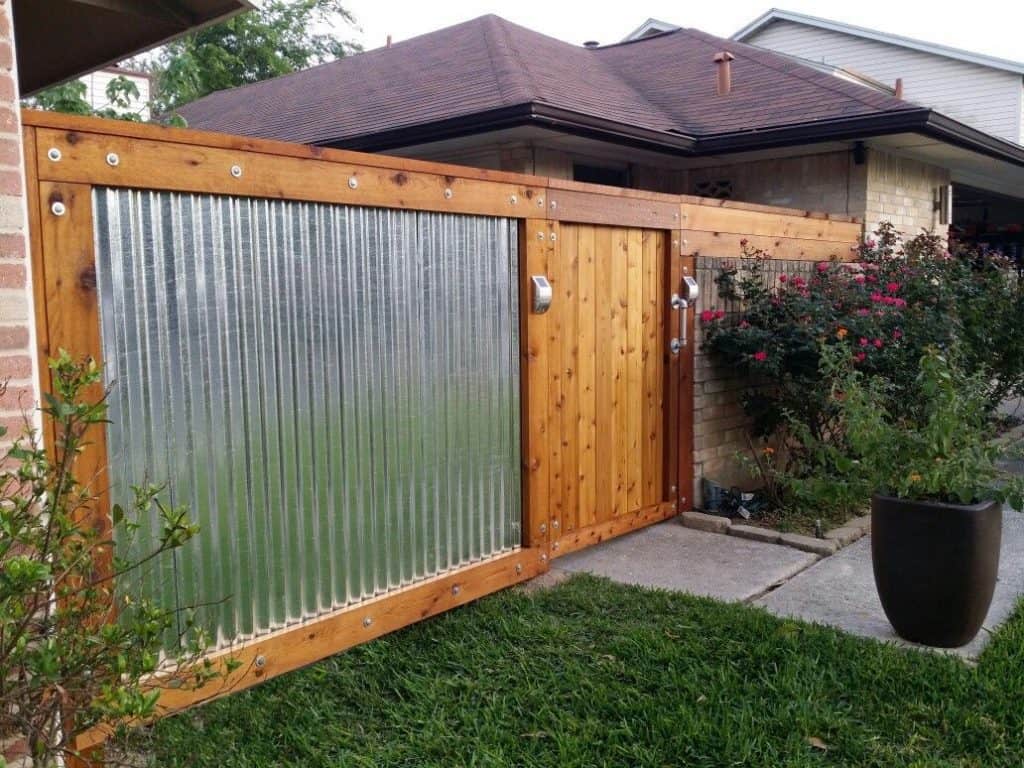 13. Vinyl
Sometimes simple is best. A DIY vinyl fence is cheap and easy to make. Once you have set up the post, your backyard will be equipped with a lightweight yet durable fence.
Paint it whatever colour you like, or stick to white for a neater look.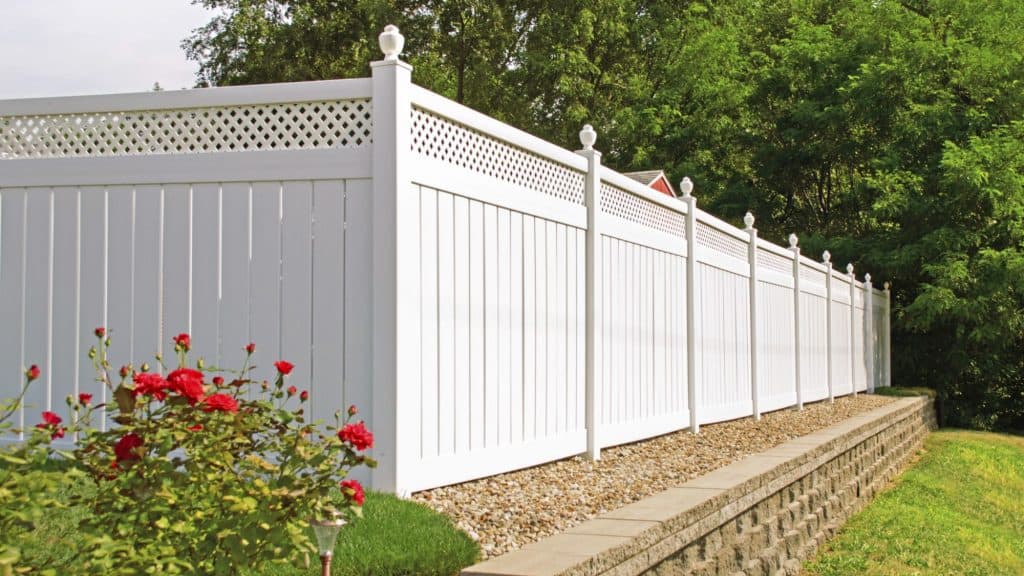 14. Rustic rope
A rustic rope-style fence resembles a cable type of guardrails. The overall style will depend on the kind of materials from which it is constructed.
Have a look at this one. The weathered wood and rope suits a casual rural setting.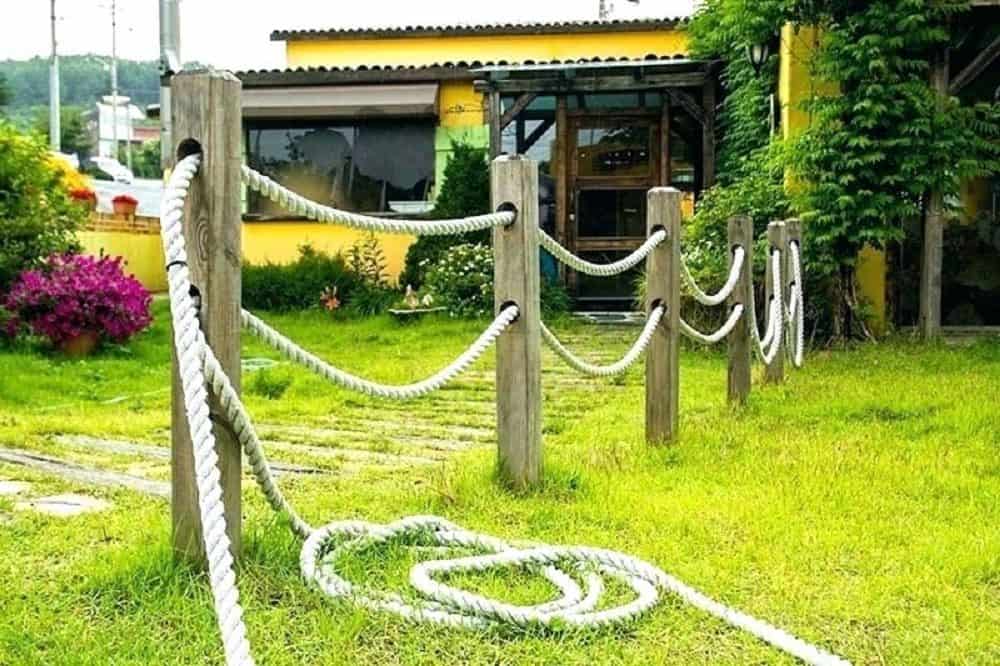 15. Zigzag
You don't always have to stick to the straight and narrow. Fences look more unique when they meander or follow a zigzag pattern. Just like this one flanked by tall grass and some bright yellow flowers.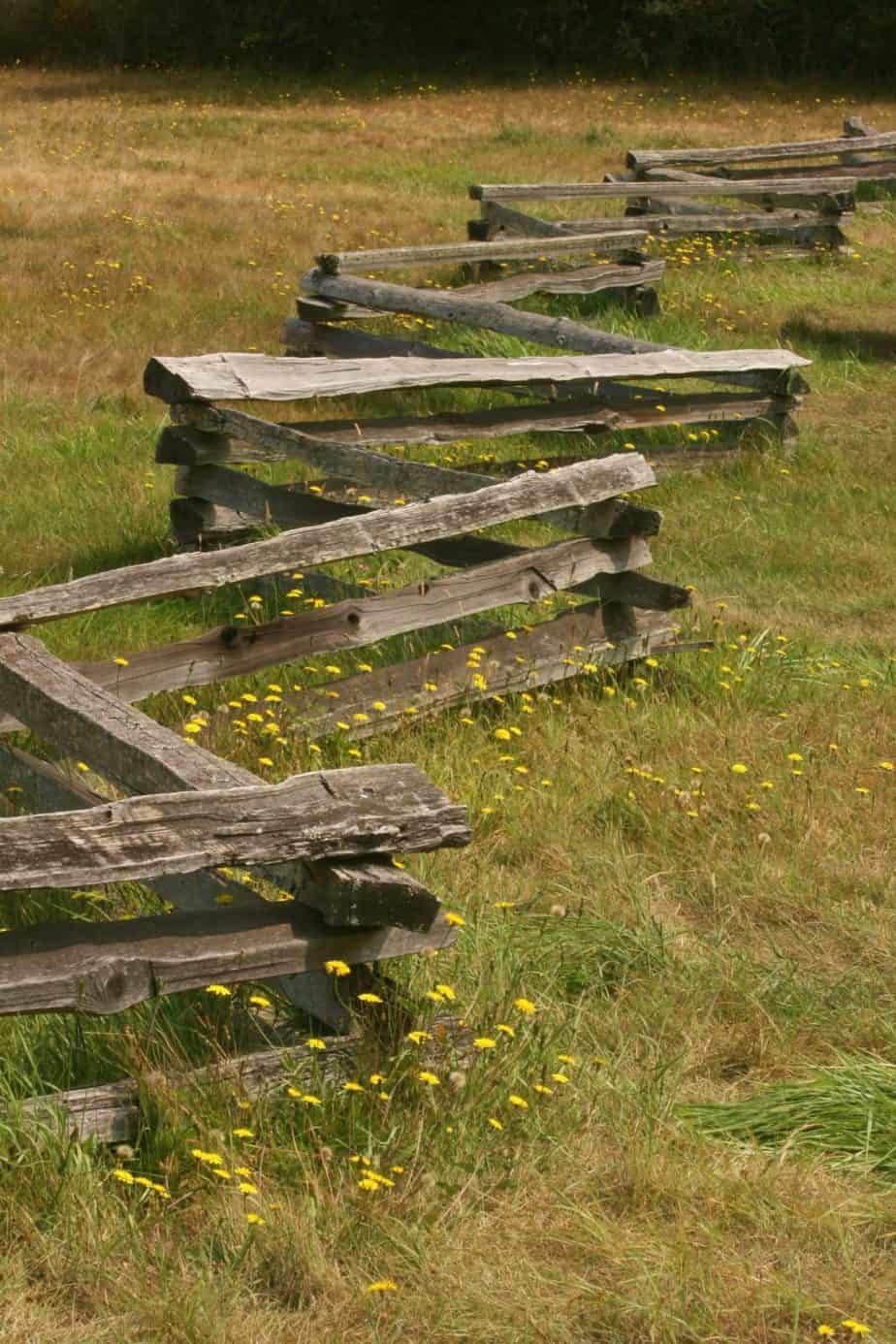 16. White lattice
Lattice fences offer enclosure to the yard without adding a restrictive feel. They're perfect for adding security within the property with functionality and aesthetics.
They make the perfect alternative to tall garden screening ideas.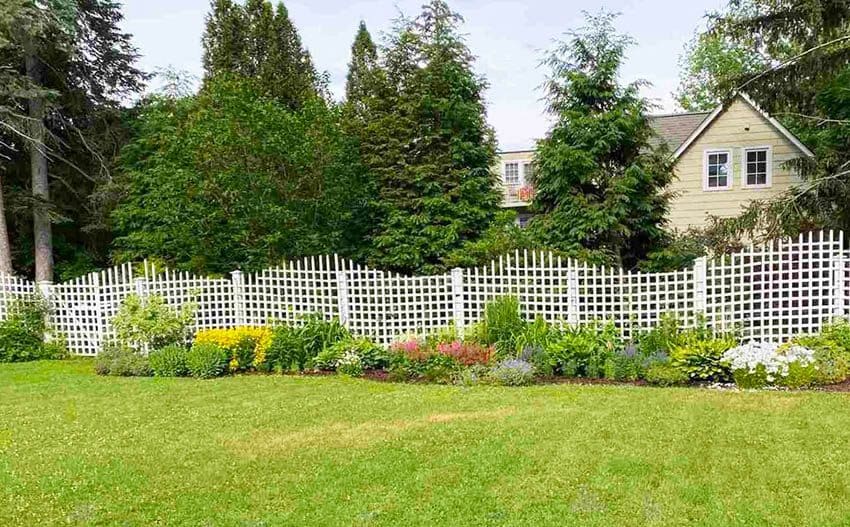 17. Repurposed timber frame
If you've got offcuts and leftover timber from an old project, don't toss it out just yet! You could easily create something like this – a clean-cut edge garden fence.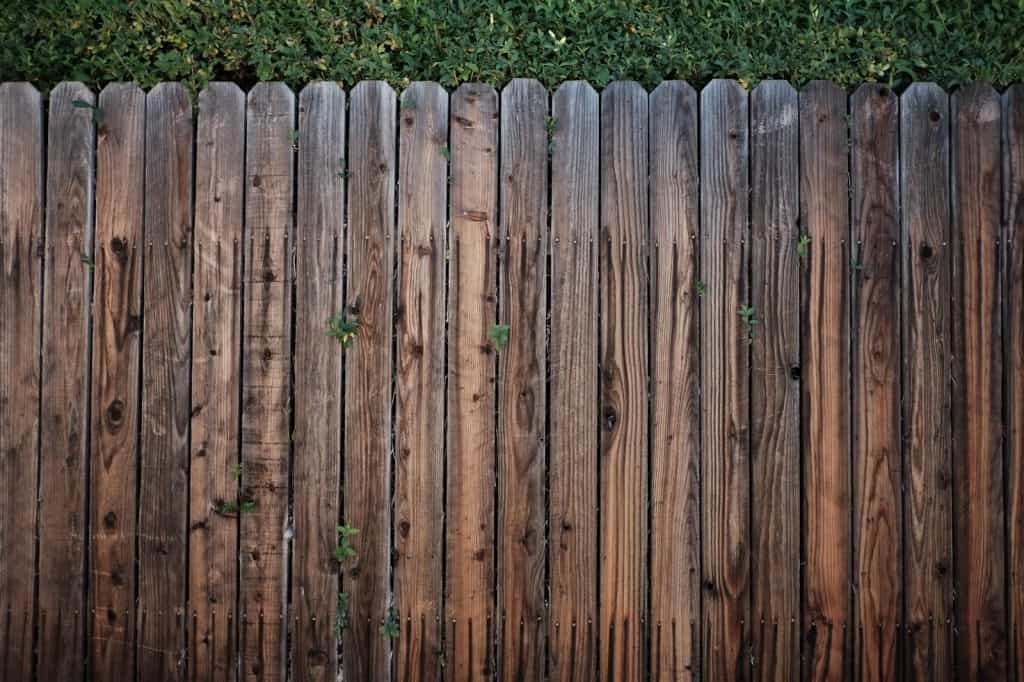 18. Log style
Whether you have a log-style home, a log fence is a great idea for your garden. Plus, it's simple and easy to make. All you need are some clean logs, a hammer, and some long nails.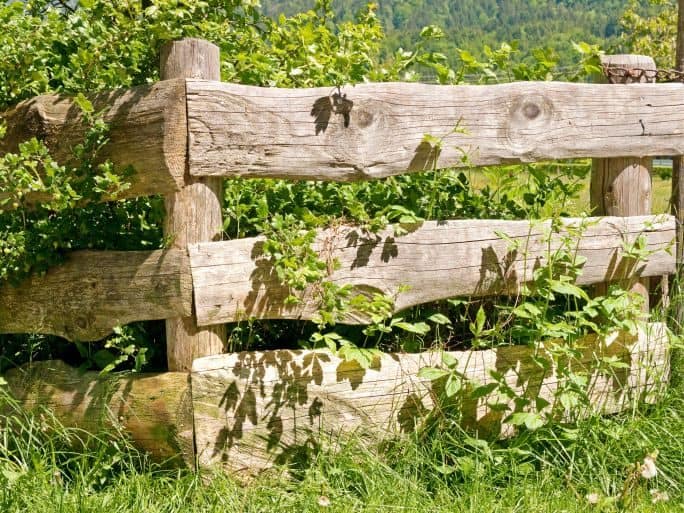 19. For vegetable garden
Chicken wire is an excellent fencing option for your veggie garden. It will keep out rabbits, deer and chickens, and cats. The addition of wooden posts helps define your garden visually.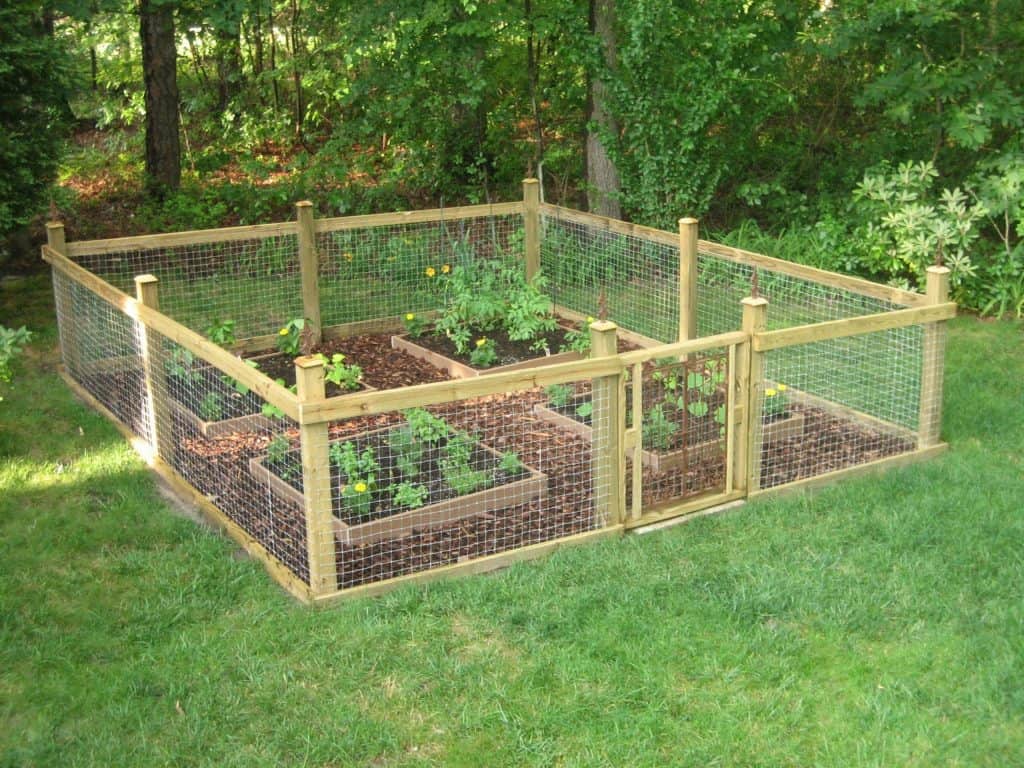 20. Split rail
A split rail fence gives off a historical and rustic-style look. Using timber or logs, you can create this sort of stacked rail fencing option. Perfect for keeping medium animals out of the garden while providing a clear view of the yard.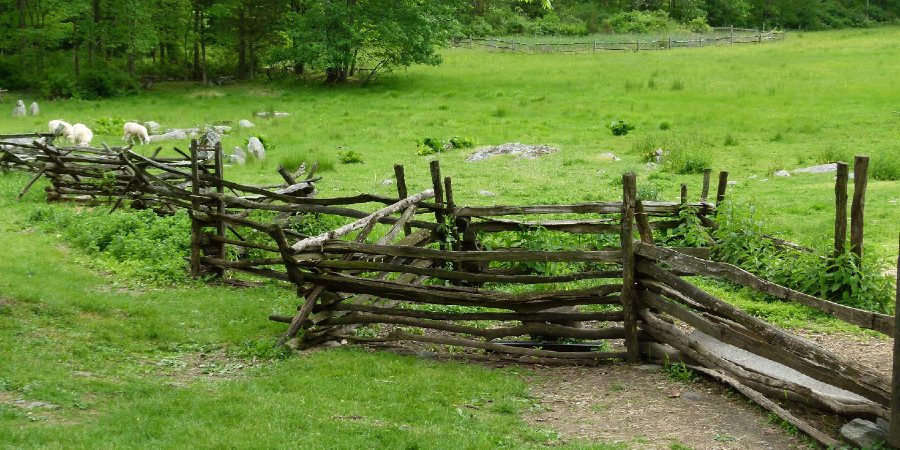 Garden Fencing Ideas: Round-up
Like garden gates, fences effortlessly section off different yard areas and provide security. They are used by many farmers, landscape designers, and flower enthusiasts alike.
Simple as they may seem, fences are decorative elements that can help make your garden stand out. And we hope our list of awesome garden fencing ideas will inspire you to make your own.
May you find the perfect type of fence that suits your outdoor space best!
Shop Aluminium Gates
FAQs