Two of the most important things that British gardeners have been taken into account when building their sheds are surrounding shrubbery and ground stability. Our shed specialists have advised green-fingered Brits that choosing the location of their backyard buildings must be taken into consideration.
They have released a series of guidelines for shed placement. Homeowners should follow these guidelines on how to position their sheds to get the most comfortable and convenient use of it. Whether their shed is for their garden tools, long-term garden storage, growing plants and vegetables.  It is the shed location which makes it more useful, notably if the shed will comprise of large and bulky items or equipment.
Furthermore, if the shed has a large structure, it should not be located near a property. The shed should not be placed haphazardly but be one of the designs that add beauty and organisation to your garden.
Things to Consider
Many UK gardeners will buy their shed first and worry about where to put it later. But, the location of garden buildings should be more than a mere afterthought. As where a shed is placed can be crucial to its lifespan and usefulness.
From sun direction to house proximity, getting the shed in the right spot can help green-fingered Brits make the most of their outdoor plots. Hence, here are the seven recommendations on where to position your garden shed:
1. Closeness to Boundaries
Placing your shed right up against a garden fence can anger your neighbours. Moreover, if it is enormous, it can be considered illegal and ordered to be demolished.
Keep in mind that your shed can't be placed within two metres of a property boundary if its eaves are over two and a half metres high.
2. Exposure to the Elements
Remember that a shed should not be left totally in an open space, to be able to protect it from the full hit of the British weather. Placing a shed in an open space with no gear to protect it from stormy winds will cause it to be weak and eventually damaged.
3. Surrounding Shrubbery
Green-fingered people must be careful in placing the shed where a lot of shrubs surrounds it. These kinds of plants could create a dilemma since overhanging trees and hedges could bring environmental issues that may weaken the shed.
So, you should think through on where to place your shed.
4. Proximity to the House
Positioning the shed adjacent to your house would not be a smart choice. This might cause disorganisation with your children, pets, and friends.
However, this could provide some convenience when delivering power to it. On the other hand, this location of the shed will not let you see it from your house.
The position of the shed could be a massive security risk, and you might probably forget about the shed after some time.
5. Ground Reliability
Setting your shed in a ground that has no same level of the surface may bring your shed trouble. A location that is waterlogged on rainy days is wrong for your shed placement.
Therefore, avoid spots that are bumpy and boggy during rainy days to secure your shed capability.
6. Sun Direction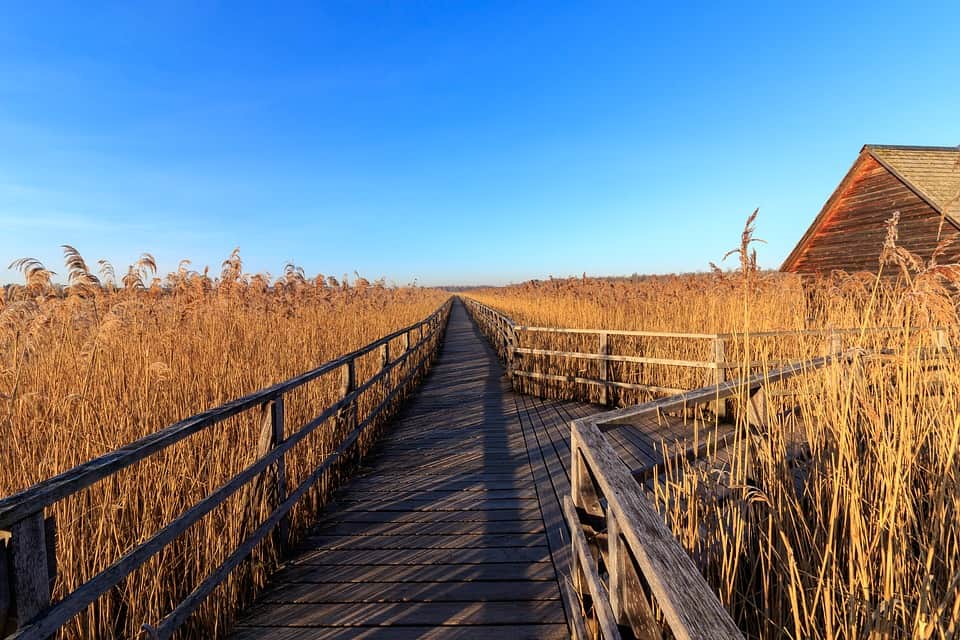 Sun exposure for your shed would be great if you are going to use it for growing vegetables and plants. However, it would be troublesome during the summer because the shed might get too hot. 
Meanwhile, a shady location might be too cold during the winter. So think thoroughly where your shed should be placed to give the purpose you want to do it for you.
7. Accessibility
Accessibility of your goods in your garden building should be kept in mind when placing it. The location of the garden shed should be able to let you open the door widely for your bulky goods and should be convenient for you when you are going to it.
Being able to successfully store all your goods in the shed is one of the top priorities to consider.