Are you thinking about building a shed?
If so, then it's a good idea to make a checklist of what needs to be included in the planning.
That's why we've put together this resource with step by step guide on how to roof your shed for extra protection in all weather conditions.
From; pent, gable, and hip to gambrel, saltbox and more, all have standards for planning your build. When you decide to build your own shed, choosing the right roofing is essential, there are a few important factors to consider when doing this.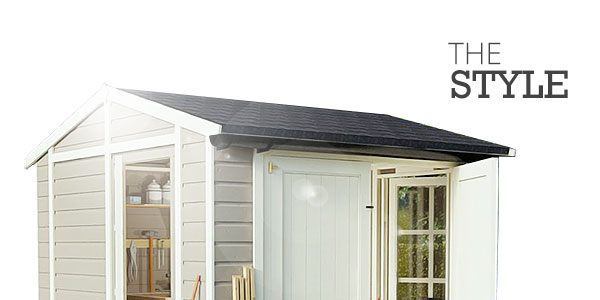 Garden Building – The Style
First of all, you need to know whether your roof style will actually fit. And then, whether or not it will be in fitting with your shed's style. For example, a pent roof for a large workshop might not be the best idea if you want to move tall equipment in and out. Similarly, a reverse apex roof might not suit a space-saving corner summer house.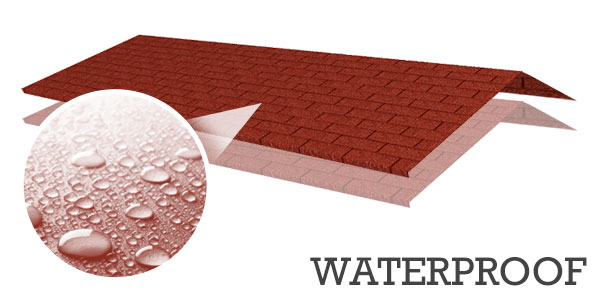 Waterproof & Weather Resistant
Will your choice of roofing style and materials prevent the contents from getting wet and keep them dry? The right materials and construction are important.
Ultimately, all styles from a gable roof to fancy skillion roofs are designed to allow for adequate runoff. This means they should keep your shed's interior dry and be resistant to pooling. But the materials you choose may differ.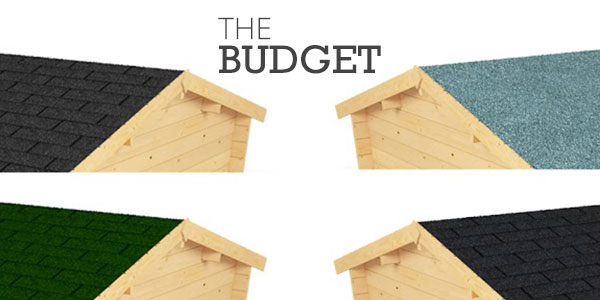 The Budget
Will the construction of the roof design be cost-effective for its lifecycle? What materials will be needed? Traditional felt style, wooden, or clay shingles?
You may even opt for a more modern green 'living plant' roof. This could be an attractive low-cost and low-maintenance alternative when building a shed roof. Think about the durability of the materials and when choosing them.

Will you want to change out the roofing material? With something like green roof felt or bitumen shingles, this is a lot easier to do. How often will the roofing need to be replaced to maintain it properly? Would it be more cost-effective to fork out for an EPDM rubber roof that's waterproof?
Without careful material selection, building an economic and waterproof roof that looks beautiful is possible.
Roof Styles – What Type of Roof?
Roofs have three broad pitch groups, meaning the angle or slope for water runoff. Depending on the desired pitch, the right materials need to be chosen to follow the targeted slant.
A popular misconception about water is it only flows downhill and this is not always true when it comes to a roof level. Wind gusts can blow water upwards and defy gravity, forcing water in between tile overlaps and into the roof's structure.
Minimum pitch standards, for any roofing system, help ensure resistance against water ingress. Still, something like clay tiles on top of a waterproof underlay may offer even more protection.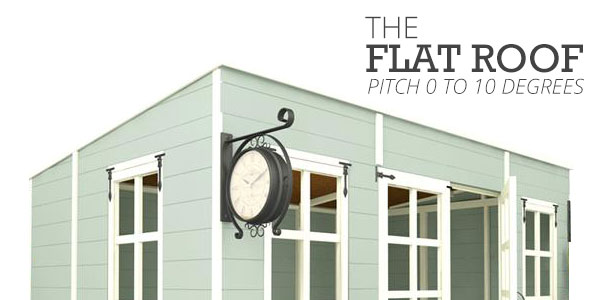 The Flat Roof – Pitch 0 to 10 degrees
A flatter roof is likely to be a pent style with a bit of roof overhang at the front. Perfect for a shady little veranda in front of a garden summher house.
A flat roof has a pitch of 10 degrees or lower. The main material used for a shed with a flat roof is bitumen mineral felt on top of sheet metal or plywood roofing boards. If choosing a flat roof, keep in mind this will most likely require more frequent maintenance to prevent leaking. Check out the infographic below for more info on vapour membranes.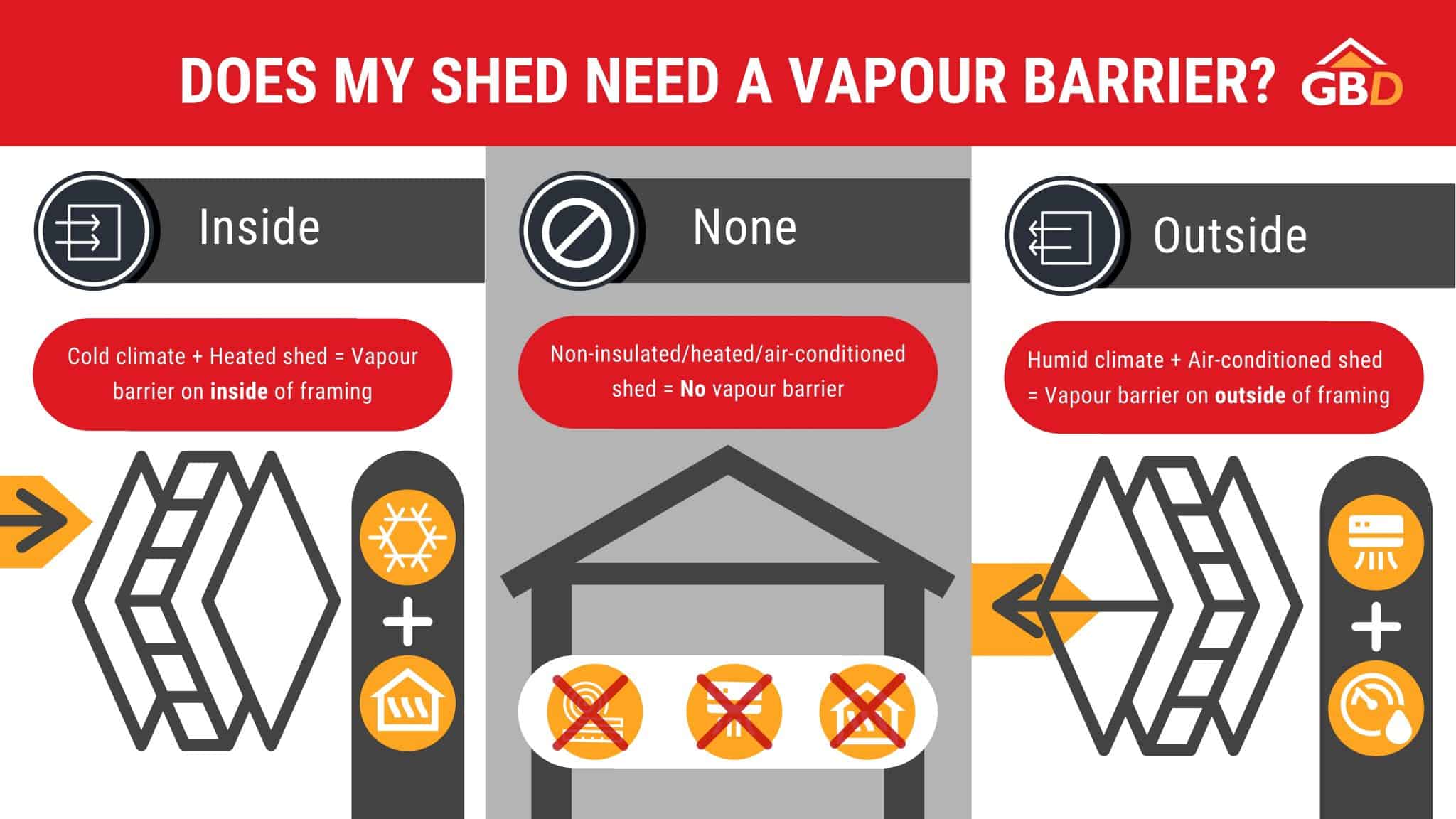 The building industry has an old saying when it comes to flat roofs: 'There are those that leak and those that will at some point.' Still, don't let this put you off a lovely contemporary pent roof shed.
The maintenance cycle will be less regular if the slant is closer to a 10-degree pitch, but it will still occur more regularly than if using a higher pitch.
An important thing to remember: if an insulated roof is being installed, be sure to allow for an air gap between the roof deck and the insulation for ventilation purposes. This will help prevent moisture build-up and the encouragement of mould growth. In addition, it is always a good idea to follow the manufacturer's recommendations.
It is also recommended by some local Authorities to add an additional 5 degrees to the manufacturer's minimum pitch for good measure. This helps ensure 'water tightness'.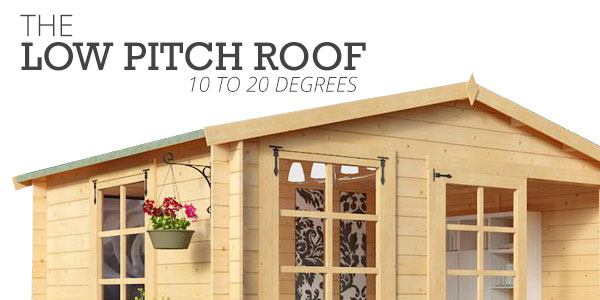 The Low Pitch Roof – 10 to 20 degrees
A low-pitched roof is sloped at 10 to 20 degrees and the most common materials used are tiles and shingles. Extra care and caution need to be taken to use a waterproof underlay when installing, and it is important to follow manufacturer recommendations.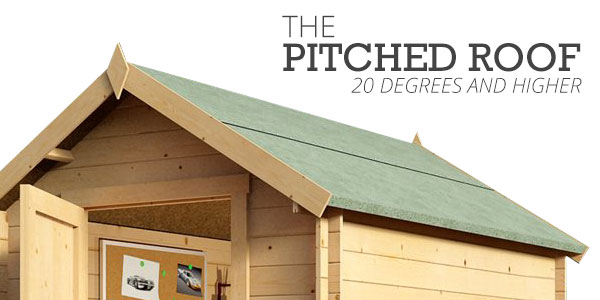 The Pitched Roof – 20 degrees and higher
With a steep pitch, this is the common style we see on apex roofs, with a central peak at the ridge.
A pitched roof is sloped at 20 degrees or higher. Materials commonly used for this degree of slope come with their own important 'rules of thumb'.
Roof Covering and Roof Material
Have a look below at your choices for roof material.
Concrete interlocking tiles
Best suited material for a 20-degree or higher pitch.
Heavy weighted material. For safety reasons, the supporting roof and walls strength and supportability must be considered and included in structure planning.
Concrete interlocking tiles are more common on larger timber structures as opposed to smaller ones due to their weight.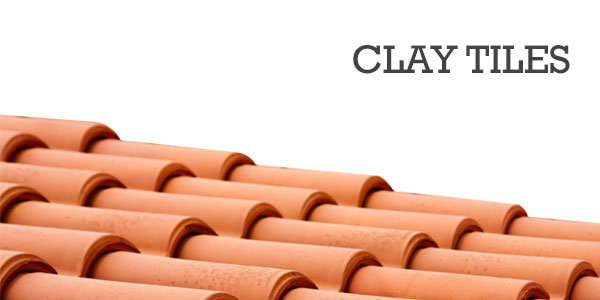 Clay tiles
For a general pitch of 35 degrees minimum.
Hard outer shell – waterproof.
Available in a huge range of colours, sizes, and shapes.
Whatever the materials you choose to build your shed roof with, always get the manufacturer's datasheets for the products. These will include the roof pitch minimum to keep the shed waterproof.
s
Asphalt shingles and green roof felt
Bitumen or asphalt shingles and green roofing felt are budget-friendly and easy to install whilst offering excellent protection. They're also easily replaced if need be. That's why our garden sheds come with roofing and felt included as standard.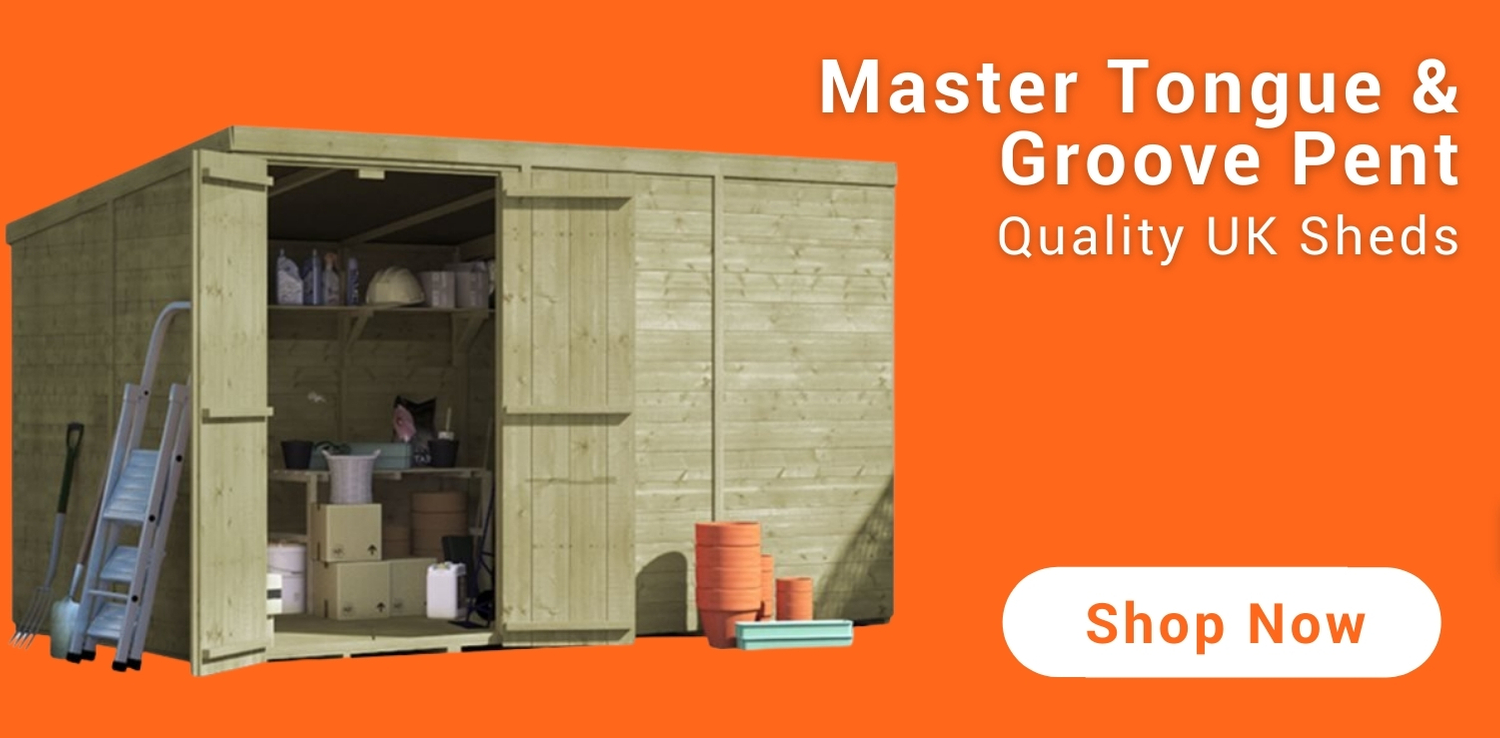 Shed Roofing Materials Costs
A roll of mineral roof felt comes with our standard garden sheds, summer, summerhouses, and log cabins. These will generally still have a short life expectancy no matter what. Consider replacing after 3 to 5 years. Remember, any damage to the shed roofing may allow water in and damage the shed's structure.
For a more secure (but more expensive) choice over mineral roof felt, the next step up is felt tiles or roofing shingles with a 15-year life expectancy. Starting at the bottom of the roof, the tiles are laid overlapping each other by roughly 50 mm with a 150mm overlap on either side of the ridge. Fix this strip with ridge capping or bitumen adhesive.
Wooden shingles – a 30-year life expectancy and have a layer of underlay on the bottom and are fixed to battens.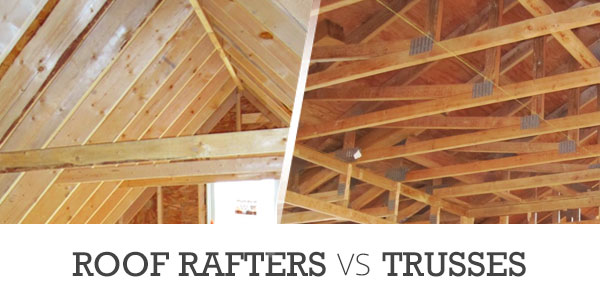 Roof Rafters vs Trusses
Which is better for your roof frame, roof rafters or roof trusses? It depends on whose opinion you are listening to!
Some old school framers prefer rafters, but new school framers like that trusses can be built in less time and are more cost and time effective; less time to build means fewer hours.
What are rafters? Rafters support a roof deck and are a series of sloped beams extending from the hip or ridge to the wall plate (eave or downslope). Two rafters make up a couple. Rafters are prone to collapsing if there is horizontal movement; this is known as racking.
What are trusses? Timber roof trusses are structural frames that provide support to a roof by bridging the space (known as the bay) above a room. Trusses provide longitudinal support because of the added beams used in the truss structural design.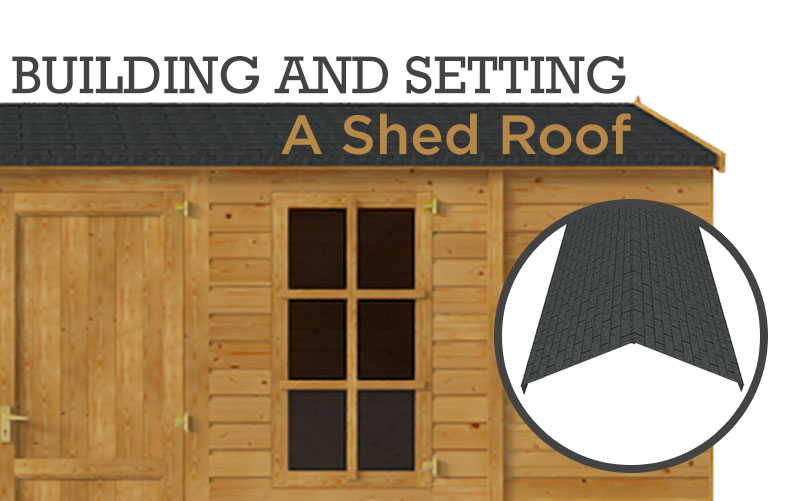 How to Build Shed Roof Trusses
How to Build Barn Style Shed Roof Trusses
Mega Shed: Building and Setting the Roof Trusses
Building Roof Truss System for Shed, Barn or Tiny House
Installing Trusses on the Shed
How to Build Shed Roof Rafters
Gable Roof Pattern Rafter Board
Gable Roof Rafters – Learn How to Build a Barn Roof
Building and Installing Rafters
Frame a Hip Roof, Fast and Easy
No matter what type of shed you are building – small, medium or large- well-thought-out planning is a must!
The shed roof framing design will also inform:
The type of shed roof finish: traditional shingles, clay, wood, sheet metal or eco-living
The type of support: rafter or truss
The time involved
The cost.
Once you've successfully built, weatherproofed, and even insulated your shed's roof, you can think about
heating it.
There are many design plans available to download and videos online to guide you. Deciding which one you want to have in your yard is the first step. So check out the links to videos and resources or move on to our guide on how to damp proof and insulate your shed.