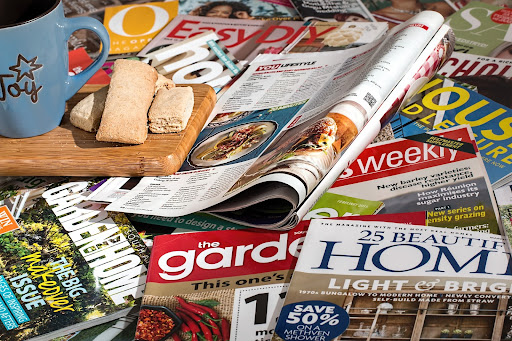 Image Credit:stevepb / Pixabay
Top 10 Garden Shed Ideas for 2022
Garden sheds don't have to be boring, a drab collection point for muddy wellies, rusty tools, and shattered gnomes to gather. Sheds can act as a beautiful focal piece in your garden and provide additional work and living space. With a lick of paint and some clever accessories, a shed can be anything from a home office to a playroom to a crafters' paradise to almost anything you want it to be. Your imagination is the limit! 
Installing or revamping a shed is a quick and easy DIY project that can be finished on a weekend. It's never been simpler to transform your garden and living space in just one move. Not only will you get some versatile extra living space, but retreating to a calm location surrounded by plants can help you feel nurtured by nature, improving your sense of wellbeing. 
Because of the pandemic, sheds are becoming more popular than ever. So let's look at some of the top shed ideas for 2022: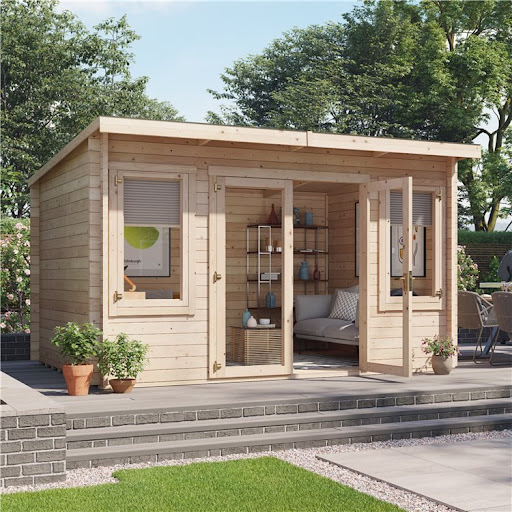 1. A Home Office
Anyone working from home knows it can be difficult to find somewhere quiet to focus. It can also be hard to switch off psychologically come five o'clock. Psychologists report your home should, ideally, be associated with leisure, not work. Here's where a shed comes in. Having a specially set-aside area at the bottom of the garden helps you mentally separate your work and home life. When you leave the shed at 5 pm (or whenever), that's you switching off. A shed can also motivate you to 'go' to work and stay working instead of doing chores around the home.
Having usable outdoor living space has therefore become a must-have for many of us for all these reasons and more. Since the pandemic, houses with outside working space have fetched a premium, considerably above the actual outbuilding's cost price. Because they are aware of this, estate agents now make a point to photograph and detail the garden and any outbuildings.
With trends for remote working likely to continue even when things get back to normal, with many companies reporting they're permanently changing their method of working, revamping your outdoor living space will not only boost you and your family's wellbeing but could also increase your home's resale price.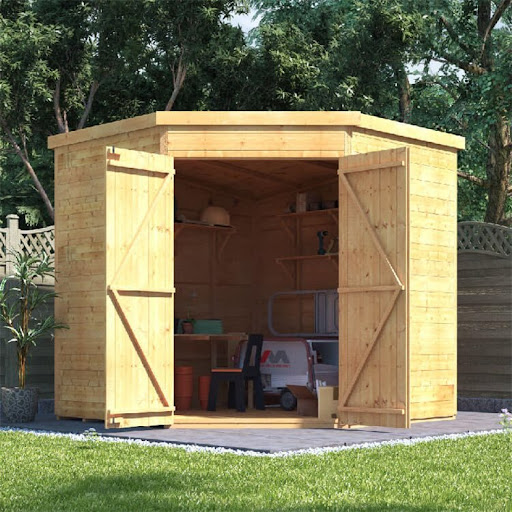 2. Crafter's Corner
Sheds don't just have to be for work. They can provide a great space for art and crafts. Though craft sheds are often called "she sheds", we don't see why girls should have all the fun, particularly when a corner shed like this one makes such a clever use of a small garden's available space without overwhelming it. 
Whether painting, sewing, knitting, beadwork, ceramics, or jewellery-making are your thing, the shelves inside will keep all your materials and equipment neat and tidy and easy to hand.
We love the idea of using this as a dedicated art space for kids. Set up an easel in there, put in some hard-wearing and easy-to-clean lino, and then let your children's imaginations run wild without worrying about the mess.
A shed with windows will allow natural daylight to illuminate you or your budding Picasso's works of art.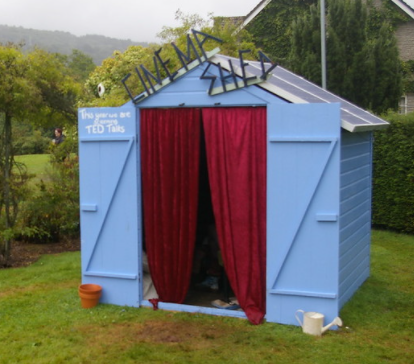 Image Credit: Amelia Wells  / flickr
3. Netflix and Chill
From 'she shed' to man cave…  Some clever dressing takes this shed to a whole other level. Long red velvet curtains, some beanbags, or comfy cushions … just don't forget the popcorn. 
Even if you don't have electricity running out of your shed, there are battery-operated TVs and DVD players available. If you have a WiFi signal, you can also stream movies using an iPad, laptop, mobile phone, or other such devices.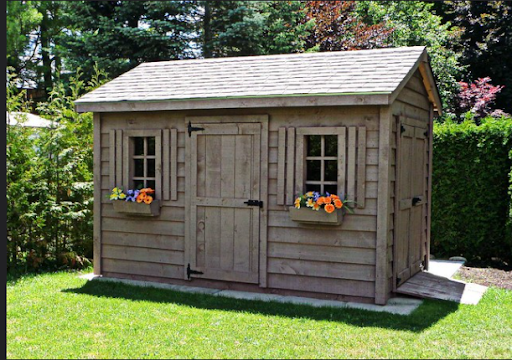 Image Credit: Tino Rossini / flickr
4. Window Box Colour
A window box planted with some bright and cheery flowers remains one of the easiest and cheapest ways to enhance a shed's looks. Some colourful blooms are also nice to look out on when you're working inside the shed. 
If you're not green-fingered, you may be surprised by how many realistic-looking artificial flowers are on the market these days. Just make sure to use ones that are UV stabilised, designed for outdoor use, or your fake blooms will soon discolour and look tatty.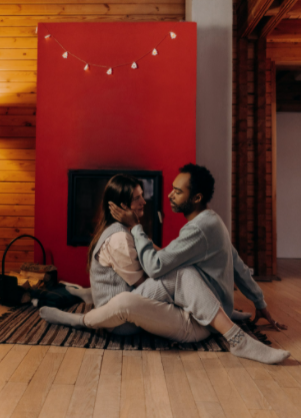 Image Credit: Mikhail Nilov / Pexels 
5. Grown-Up Escape
A romantic getaway can be right within reach at the bottom of your garden with some ingenious styling. A brightly coloured rug throws or scatter cushions and some twinkling fairy lights will transform a shed into a warm and cosy space where you'll both want to bide your time. Add some rich reds to the decor inside to turn up the heat. A wood-burning stove* will make you both even warmer and tingly (*installed with specialist advice).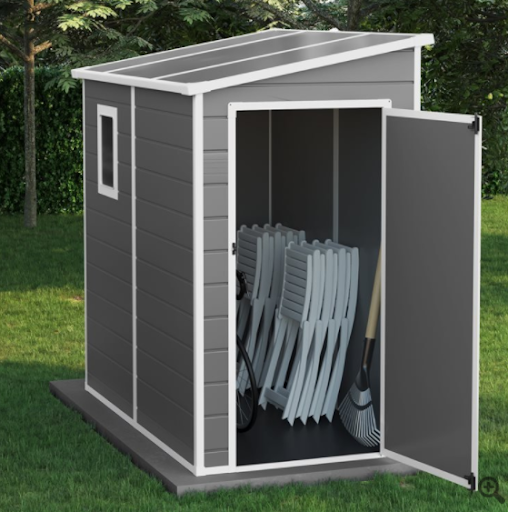 6. Lean On Me
If your garden is already overflowing, consider putting a lean-to along the side of your house. This can add essential secure storage space in tiny places by neatly fitting up against your house or other garden buildings.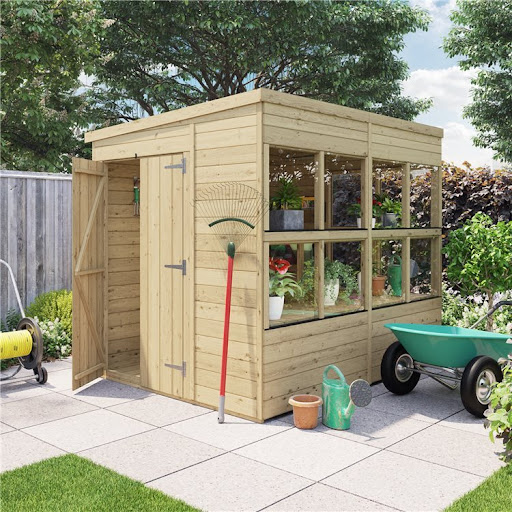 7. Integrated Shed and Greenhouse
With space at a premium, we love this integrated shed and greenhouse.  With double glazing for maximum insulation, this genius space saver looks better and is less fragile than a greenhouse.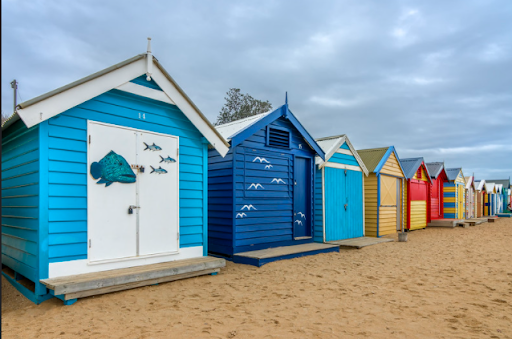 Image credit: Lenny K Photography / flickr
8. Bring The Beach To The Garden
 2022 is going to be the year when sheds go blue! Psychologists speculate that blue has such a positive, calming effect on our mood as it reminds us of sunny blue skies over a calm ocean. Spending time by the sea has long been proven to be therapeutic so bring that therapeutic effect into your own garden with these maritime-themed ideas, starting with a beach hut.
Bold colour and some well-placed signage or stencilling can make your shed very seaside-y. You could take it one step further and put play sand down to create your personal beach around it.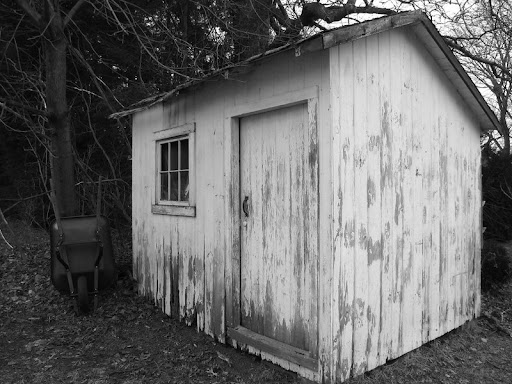 Image Credit: MerelyRachel / flickr
9. Weathering The Storm
A distressed vintage look can look wonderful and is right on trend if surrounded by the right planting. Go 'shabby chic' on a shed using recycled or upcycled accessories which all have their unique stories to tell. Not only is it original but it creates a great conversation piece. Mix and match the accessories for maximum effect.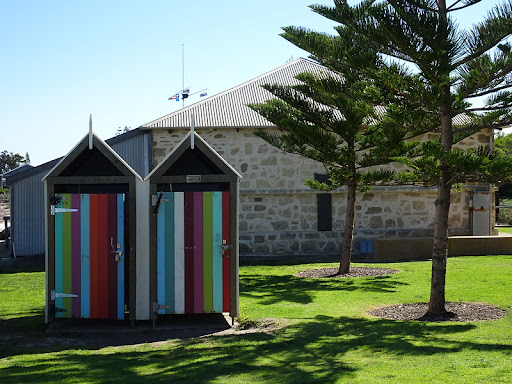 Image Credit: Michael Coghlan / flickr
10. Stripes
Stripes can give an old-fashioned shed a clean and contemporary feel. You can either go horizontal or vertical inline with which way the wooden boards run. Depending on the colours you use and how, the stripes can create an optical illusion, making your shed and garden look bigger.