Imagine having a place to escape from the midday heat – a place where you can spend time in the garden, relaxing in the shade with a book whilst enjoying the sunny days. With an all year round summer house, you can have just that.
If you're looking for ways to enjoy your summer days to the max, then a summer house represents the perfect outdoor companion to relax, carry out your hobbies, or even host garden parties in. This type of garden building can provide you with an extra room that will allow you to make the most out of your garden!
Whether you're considering getting a summer house, a summerhouse-log cabin hybrid or you already have one, reading this article will give you some tips on how you can use your outdoor building and make the most out of it. Let's get started!
1. Have an All Year Round Summer House For Enjoyment Every Month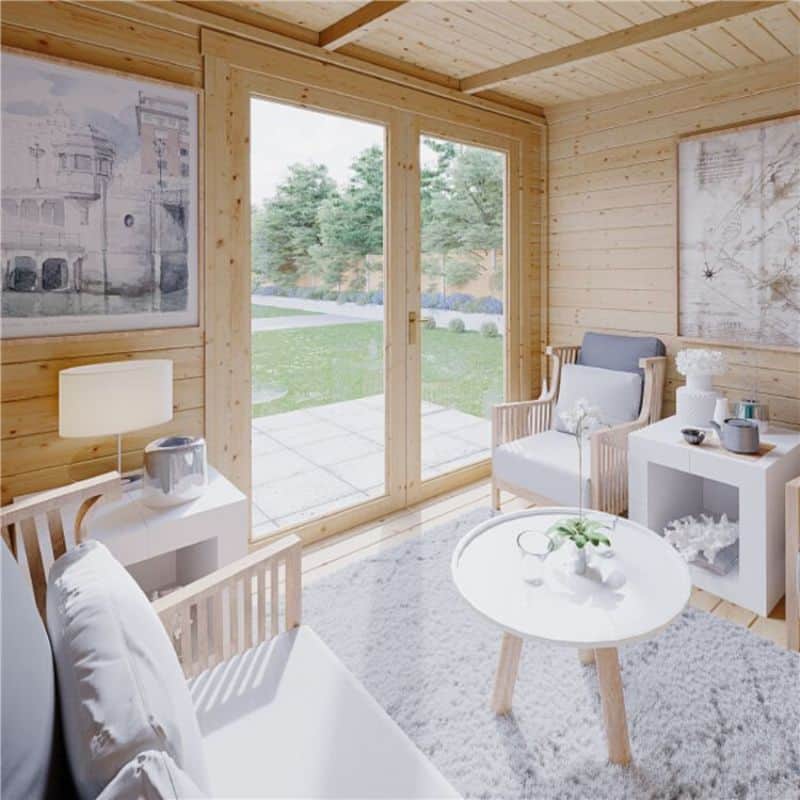 Did you know that a summer house can be used not only during summer but also during the winter months? Yes, you're reading that right! 
Summer houses can be a fantastic, cosy hideaway when the cold begins to settle and the snow starts creeping into the weather forecast. Regardless of the weather outside, you can sit undercover and in warmth to relax and enjoy the natural beauty of your garden. 
Some blankets should be more than sufficient. Alternatively, you could insulate your summer house for better heat retention in the winter months. You could even look to install a heater in your garden building, though do bear in mind that this may require having electricity in your summer house to begin with.
So although a summerhouse may not be as insulated as a log cabin, you can still use it all year-round with a bit of know-how!
2. Turn Your All Year Round Summer House Into a Go-To Relaxation Haven
At some point in our lives, we all need a place where we can escape from the everyday chaos, and what better place to realise this utopia than in your very own garden space?
If relaxation and comfort are more your style, invest in some comfortable seating, cushions and coffee tables. Upon doing this, I can assure you that you'll have the perfect place to retreat when you crave some alone time or an area where you can wind down after a long day at work or an equally tiresome day of gardening.
Or, you could even fill your summer house with a comfy dining set and become ready to host a garden party! Add some fun decorations to leave a brilliant impression on your guests.
3. Set Up an Outdoor Dining Paradise in Your All Year Round Summer House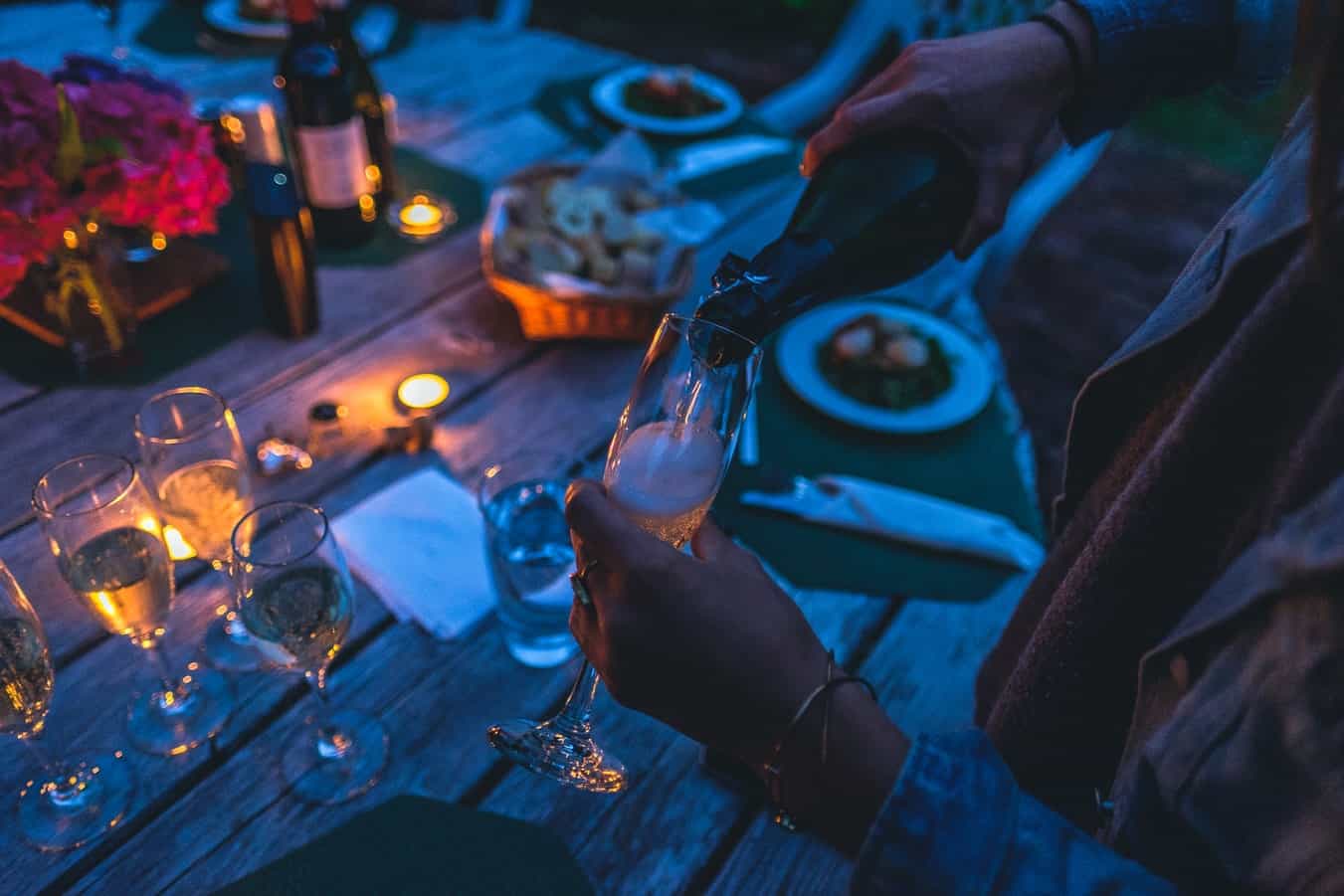 Whether it's a catch-up, family dinner or BBQ party, alfresco or outdoor dining can be easily achieved with a summer house. Plus, if you love hosting parties, but you're bored with your usual dining or living room set-up, a summer house can surely be your newly-found favoured outdoor dining spot!
If you're looking for a stylish, versatile, low-maintenance, one-time investment — our garden furniture is the perfect outdoor companion for you!
This garden furniture is designed with the finest quality synthetic rattan finish that can withstand the UK's temperamental weather, including snow and frost and heatwaves. Plus, they're available in a vast range of shapes, sizes, and colours, including black, brown, white, and grey.
4. Use Your All Year Round Summer House as a Creative Studio, a Storage Building or Even a Garden Office!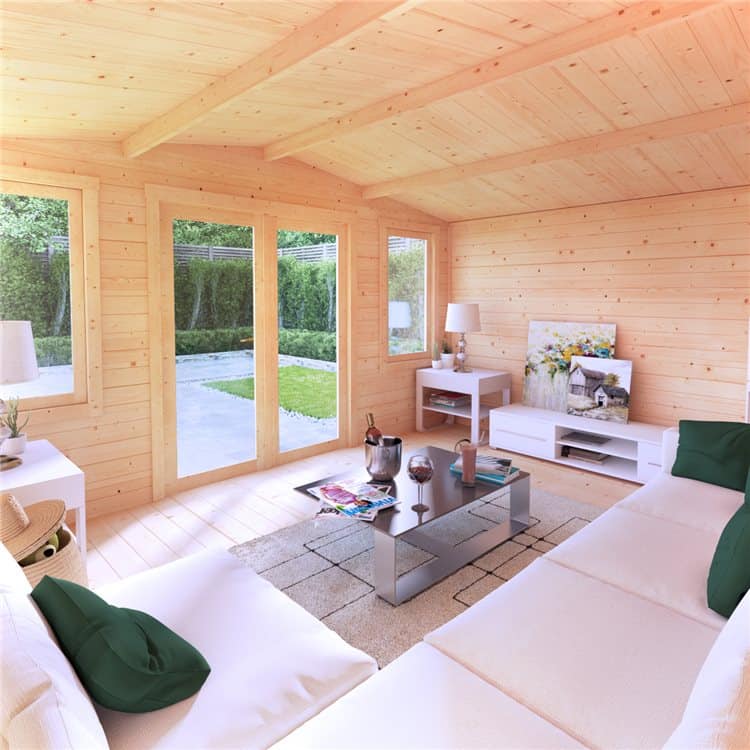 One of the perks of having a summer house is you get to use it as more than just a garden retreat! As with many garden buildings, summer houses also makes an excellent alternative to the storage solution.
Other than that, thanks to the large windows that a summer house features, including the double doors which offer you a panoramic view of your outdoor space—you can use your summer house as a creative studio or a workshop. A pent roof design will certainly lend a more modern aesthetic to your studio.
Lastly, a garden office. Yes, a summer house could also be used as an idyllic location to reply to that ever-growing and an increasingly arduous pile of emails, while carrying out your other daily admin tasks. Include a sturdy desk with a comfy desk chair and working from home may have never been easier. And thanks to expert craftsmanship, necessary maintenance will be minimal, meaning you can invest as much time as needed into your work!
Quality Summerhouses at Reasonable Prices from Garden Buildings Direct!
Made with quality materials and following excellent standards, we've got summer houses and other outdoor buildings available at Garden Buildings Direct are offered at extremely reasonable prices!