Careful planning, a strong physique, crafty hands, and a company of two or three are some of the skills needed in shed assembly. Experience is definitely a plus, but a good assembly instruction will also get the job done.
It was an early 6:30AM weekend morning when our lorry delivered the BillyOh Storer Overlap Shed from our overlap garden shed range, while Robin was at work. The flat packs were placed outside the front door since our drivers are instructed not to create unnecessary noise at an early time of the day. Ellie, Robin's daughter, saw the flat packs and carried it inside the house and into the back garden. It's amazing how she erected the whole shed and even reinforced it, all by herself! What's even more amazing? She is only fifteen years old.
We asked Robin…
What made you purchase your building from Garden Buildings Direct?
"Price drove the decision overall, I was basing my purchase on an 8×4 shed on a variety of websites and magazine articles. Well done to Garden Buildings Direct for this as well, we couldn't be happier with the result or the price." he says.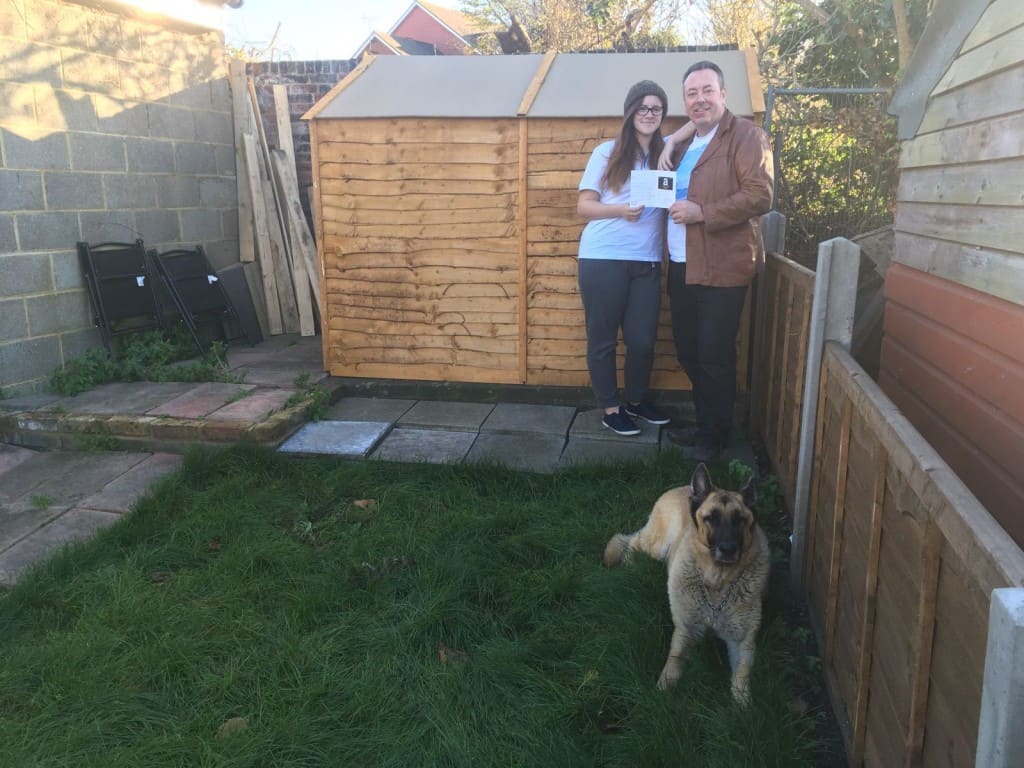 Why did you choose this building?
"The website was clearly written and there were no frills options and incremental options which I liked." he adds.
How was your customer experience?
"Buying the shed was easy online and the website was very helpful. The delivery came when it was expected even though my daughter had to get it in the house herself (It was left outside the front door). Building it was simple. My daughter, 15, said she was left to erect the shed while I was at work that weekend. The provided fixings were ample but she reinforced the roof fixing with additional screws. Thank you, it's a good thing to recognise good works when they have happened. The voucher goes a long way to impressing upon small people that hard graft pays dividends." he continues. 
How are you finding the building now?
"It's up, all the items that were needed to disappear into it fitted well and we have already shelved it out. It's very solid, well done. We will probably add a window."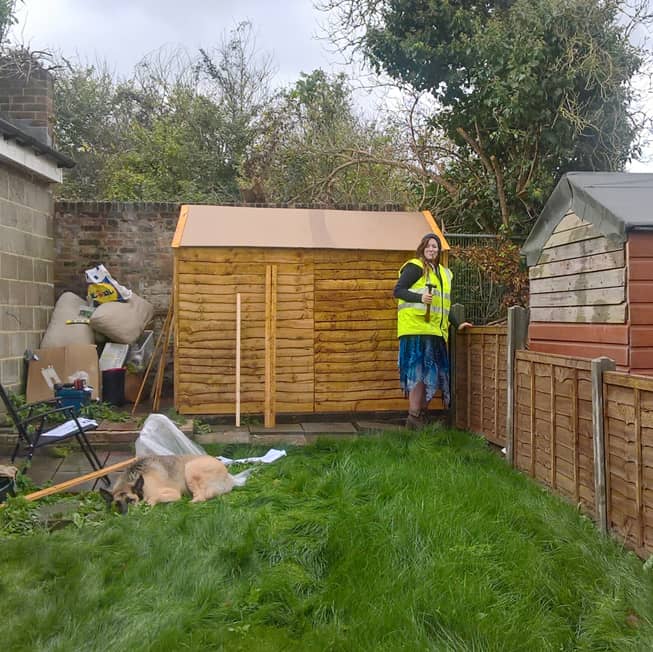 Would you recommend buying from us?
"I would and have. Thanks."
Won't you love to have a shed of your own now? Check out our sheds and wooden garden storage on our website to see if there are discounts you can take advantage of. Especially now that the holidays are almost at arm's reach. If 15-year-old Ellie can do it, so can you.
Other customer stories:
The BillyOh Master T&G Pent Shed Stories
BillyOh Master Apex Stories
The BillyOh Potting Shed Stories
BillyOh Master Apex Shed Stories
The BillyOh Combo Pent Metal Shed Stories