The first step in providing your children with a safe and controlled outdoor environment is investing in a high-quality log cabin. What comes next is transforming the log cabin into something that will add extra fantasy to your little one's childhood – namely, a log cabin playhouse.
Think outside the box and incorporate your children's hobbies and interests into their mini home.
Our team wants to help you to start off the magical journey into your child's imagination. By reading our guide, we assure you that you'll gain ideas on how to create a one of a kind log cabin playhouse for your youngsters while at the same time, helping you to feel like a kid all over again!
Log Cabin Playhouse: Designing and Decorating Tips
1. Encourage Your Children To Be Part of the Process
Let your little ones be involved in the design process of their log cabin playhouse and try to integrate their wishes in every aspect. You may also provide them with an extra feature for their playhouse for them to enjoy!
Perhaps your kids want to add a 2-step ladder to make it easier for them to get up and down to their mini castle? Or maybe a slide?
Multiple rooms or a larger inside area where they can host a sleepover/pyjama party? Do they like to play in a castle themed playhouse, or a cottage one for teddy bear tea party?
2. Incorporate Interior Accessories
Transform your child's playhouse into a cosy and homey playpen with mini furniture and a variety of decors, to complement the style of the cabin playhouse. Make sure to let your youngster include their favourite indoor pieces/furnishings!
We've come up with seven tips on how you can decorate and design the playhouse. From the flooring to the ceilings and walls, we've got you covered!
3. Log Cabin Playhouse: Play with Colourful Fabrics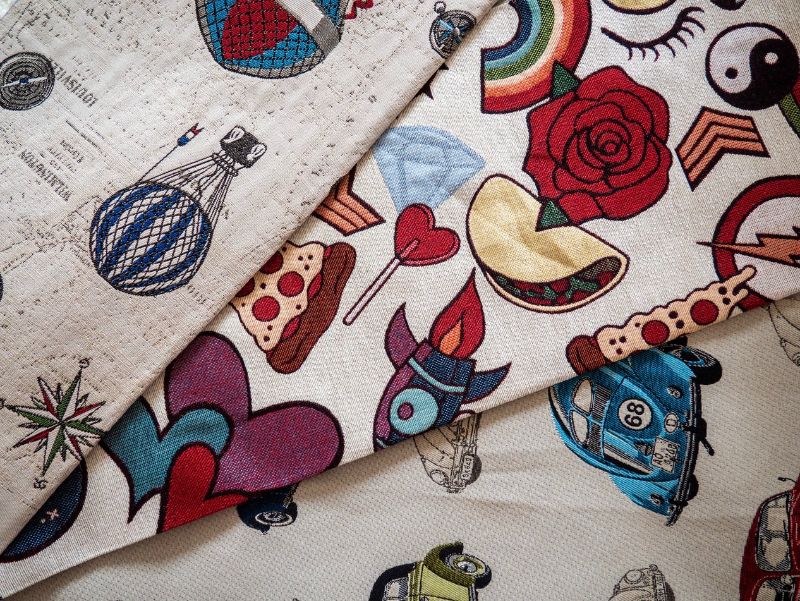 Think as if you're designing your home when decorating your child's playhouse. 
Find a piece of cloth, for instance, colourful fabrics, then dress up the windows with it to add privacy and prevent strong sun rays from entering. By adding some home-made curtains, this also will make your kids feel at home.
Tip: Choosing a fabric is a fun activity to do together with your kid. Give them the freedom to pick their favourite colour or patterns.
4.  Log Cabin Playhouse: Spruce Up the Lighting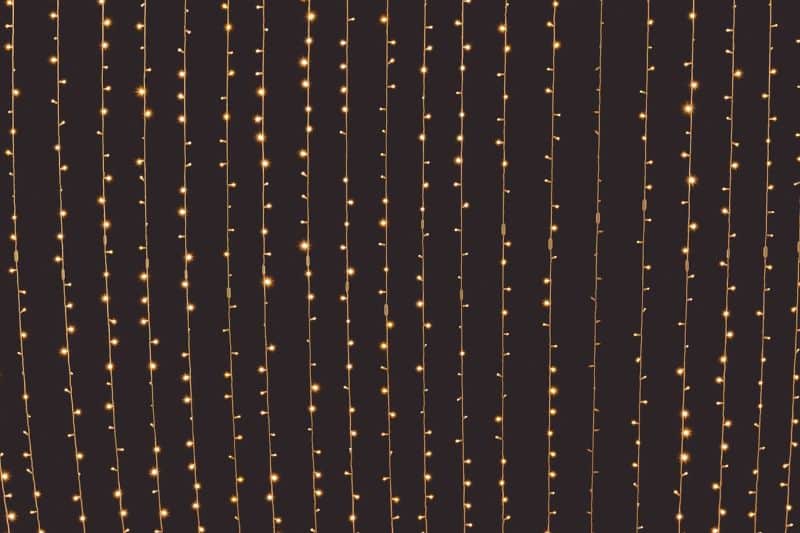 If you own a two-storey playhouse, a tower or a cottage playhouse, then you can take advantage of setting the mood inside with some lighting. We suggest adding some pin lights on the ceiling, or any battery-powered/solar-powered lights for the children's safety.
Additional lighting will surely add cosiness and comforts, especially when you look out into the darkness of your garden.
5.  Log Cabin Playhouse: Add a Reading Nook
Whether your child is into storybooks or you're struggling to get them to find reading enjoyable, giving them a small reading nook as an addition to the interior of the playhouse can help them foster the habit of reading!
Allot a comfy space which is just large enough for your little ones, and allow them to exercise their imagination by adding basic bench seating. A simple bench can be their designated spot where they can lay back and read their favourite books.
You can either purchase a bench from a retail store like Garden Buildings Direct, or take the DIY approach!
6.  Log Cabin Playhouse: Storage. Storage. Storage.
To keep your children's playhouse clean and neat, don't forget to add storage! You can use industrial wire baskets or any other kind of container, and put them below the bench seating to save space.
What's good about having organiser storage is that it'll give your little ones easy access to their favourite toys while at the same time, keep everything concealed and in place.
7.  Log Cabin Playhouse: Go for the Basics with Flooring
Playhouses are meant for playing, so there's no need to spend too much money on some fancy flooring. Instead, our experts suggest opting for the basics.
By basics, we mean opting for a vinyl sheet flooring in a graphic pattern like stripe or checkerboard. Or, you can choose between plain and bold colours – whichever style pleases your children.
8.  Log Cabin Playhouse: Consider Adding Craft Spot
Other than role-playing as princesses, knights or superheroes, children love to draw and do some craft activities. So make sure to provide them with a chair, e.g. repurpose an old coffee table, so they can do their crafts and have their own workstation.
Choose round tables, since they're safer than the traditional rectangular/squared shape table, as they're free of sharp edges.
You can also add chalkboard paint on top of the table to create a built-in drawing surface. This is a great way to remind your kids not to draw on the wall surfaces!
Other than playhouses, if you own a shed, you could transform it into a hobby room for your little ones. Alternatively, you could provide them with homeschooling essentials such as a study desk and chair, whiteboard or chalkboard stand.
9.  Log Cabin Playhouse: Artwork Wall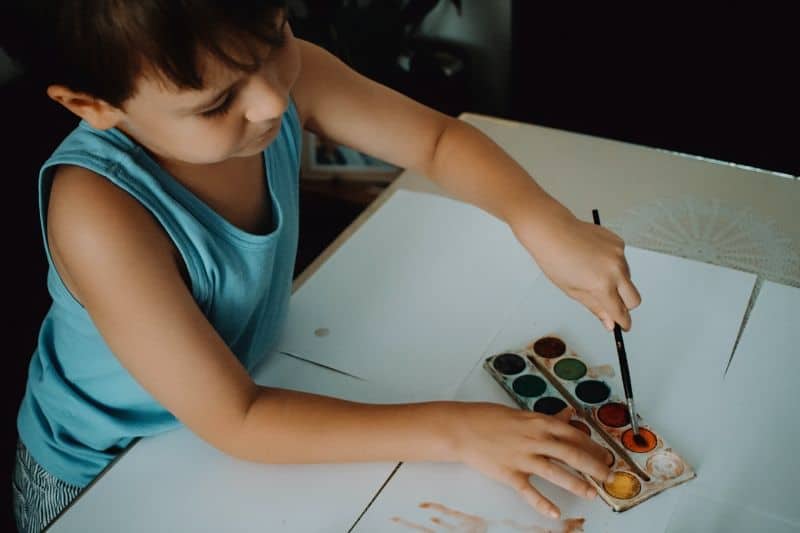 Praising and acknowledging your child's work is a great way to encourage them to keep working hard in their hobbies. Do they love to draw? Perhaps painting? Make an artwork wall and display their masterpieces!
Once they see their work being displayed, they'll know how proud you are of it, and they'll be too! Plus, a great advantage of displaying your little one's artwork is you'll stay engaged in their creativity and improvements. This will help them see their creativity in a new light. It's a win-win!
Instead of letting their drawings clutter your home, why not take a look at these creative ways to display your child's artwork, courtesy of Real Simple.
Why Do Your Children Need a Playhouse?
It develops their bones and muscles

It keeps them active and healthy

Helps in improving their sleep quality

It boosts their coordination

Enhances their social skills

It instils independence and responsibility in them
Our Log Cabin Playhouses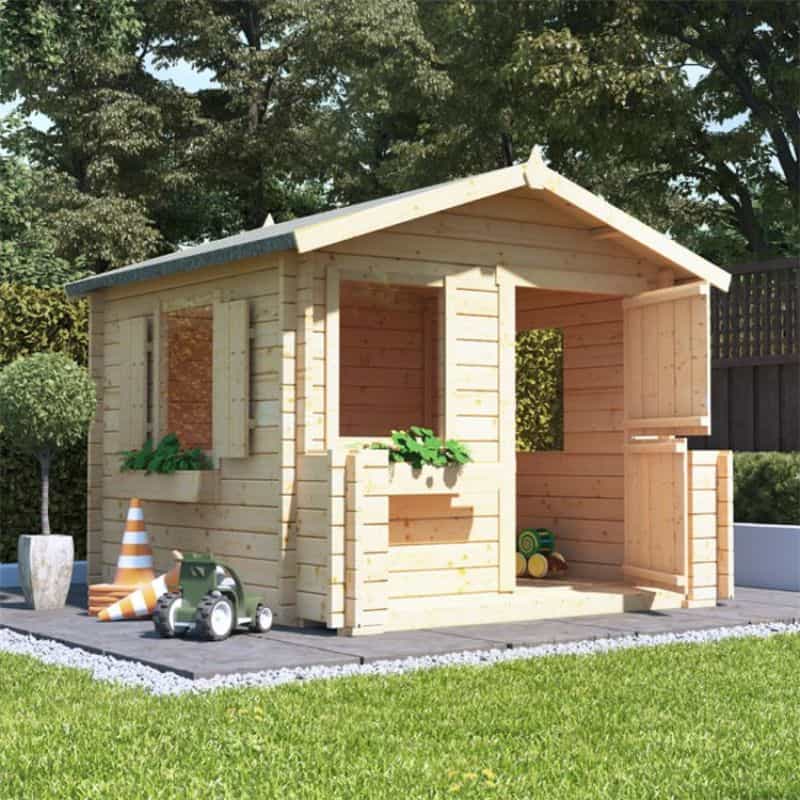 Our range of log cabin playhouses offer a fantastic and personal space for your little ones, keeping them entertained for hours! You can provide them with a safe and fun place where they can play. With a two-storey playhouse, tower playhouse or even a cottage playhouse, you can give your kids a play den, or even a castle, as well as a great place to host sleepovers or parties! 
If you have limited outdoor space, take a look through our Wendy House range which is sure to squeeze into your small garden. With veranda and porch options available, you can create additional space for your children to fully enjoy the outdoors.