The humble garden shed is a great place to store outdoor equipment and gardening tools, but with this handy guide to garden shed ideas, the extra possibilities are endless. With a variety of great ways to make the most out of new or disused sheds, we'll help you to transform your wooden wasteland into something worth showing off.
Here are nine fantastic garden shed ideas – to help you get the best of your prized outbuilding.
Garden Shed Idea 1: Plant Storage
For green-fingered individuals, we know just how important it is to make sure your plants stay protected all year round. Garden sheds can offer the perfect place to store less hardy plants during the cold season. In fact, there's some great summertime additions that work just as well indoors when the conditions change. Fit your shed with heating and light to replicate the summer months, or, for an extra cold weather project, and for a bit of extra decoration, why not invest in some plants that don't need as much attention during the winter?
Garden Shed Idea 2: Children's Playhouse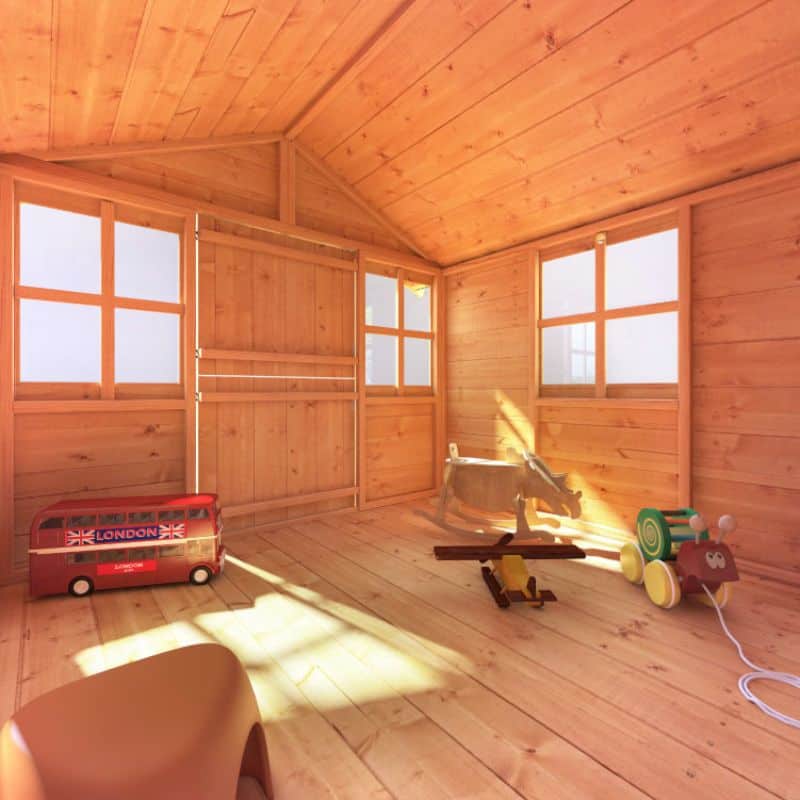 One of the simplest conversions for an old garden shed is to turn into a playhouse for children. All you need to do is de-clutter, sand down any sharp edges, remove any hazardous nails and give the shed a lick of colourful paint. Fill it with toys and a table/workbench and let their imaginations run wild. Make your children's playhouse fun, bright and safe to play in and they'll be sure to enjoy it all year round. 
3. Office/Workshop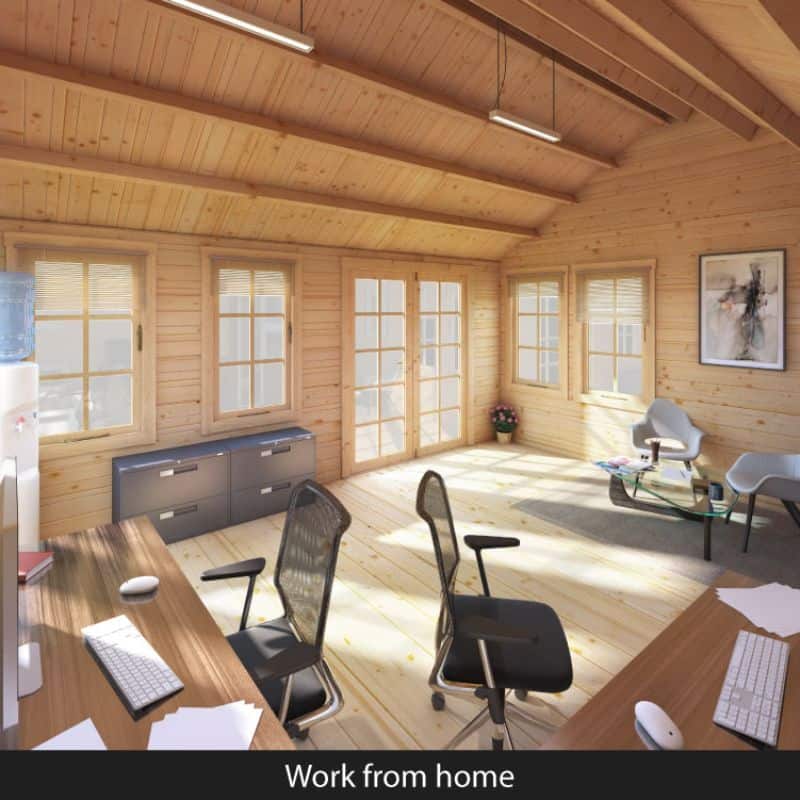 Your garden can offer the perfect environment for a great garden office – peace and quiet while working or studying. No matter what kind of work you do, a garden shed can be turned into the perfect home office by adding wifi, a desk, chair, and a few home comforts, such as a couple of portable heaters and a sofa. If you need somewhere for DIY projects, swap out these out for a workbench and tool rack instead.
4. Pet Paradise
If you've got an unruly, beloved family pet, why not convert your garden shed into somewhere for them to play or sleep while you're at work. You can max it out with comfy blankets and toys to create a spacious and sheltered pet paradise.
5. Chicken Coop
If you've always wanted to keep chickens but would need somewhere warm and safe to keep them, why not transform your unloved garden shed into a new home for chickens and you'll be rewarded with eggs for breakfast! 
6. Home Gym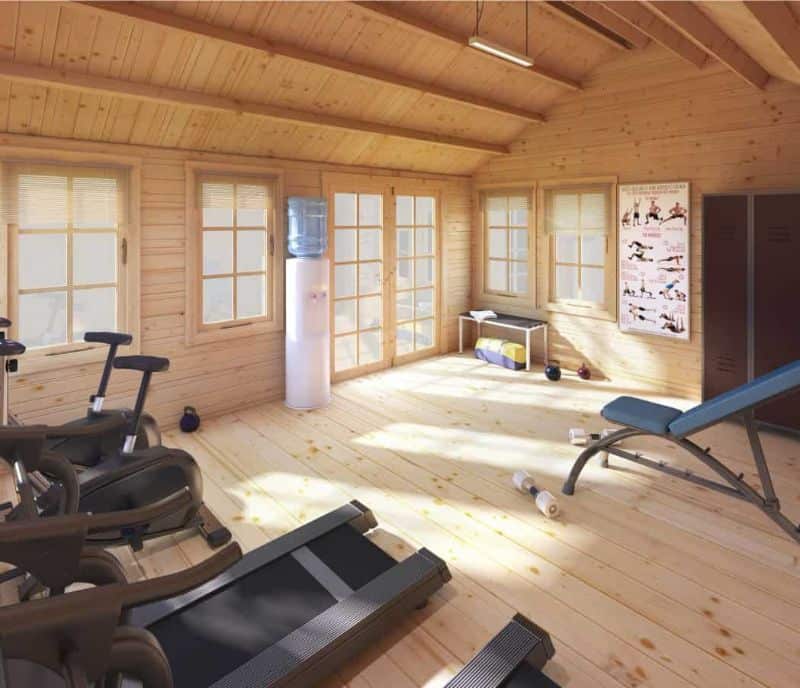 Gym memberships aren't the cheapest of ways to keep fit. If you've got a shed, why not create your very own home gym?
7. Bar Shed
Garden parties have never been so fun with the aid of a bar shed. Perfect for warm summer nights, you can entertain family and friends by showing off your cocktail making skills! Add in a makeshift bar, all your pub memorabilia stored in the loft, your drinks of choice and you've got yourself a private bar that you don't have to queue at to get served.
8. Man Cave
Ever feel the need to get away from the hustle and bustle of every day life? Need your own space to unwind after a day at work? Turn your shed into somewhere you'll love to spend time in by adding a sofa, a television, a games console and whatever else you need. It's surprisingly easy and can be very cheap if you pick up items second-hand and in some cases for free, from online vendors on eBay and Facebook Marketplace. You could make the transformation a longer-term project as you make additions one by one. This one's great for dads, but especially great for teenagers who can't stand the rest of the family – you know what they're like!
9. Couple's Retreat
If you're in need of a romantic getaway for two, a garden shed could be the perfect solution. It may not sound romantic at first, but with a little imagination, you could transform your garden shed from a storage unit into a love shack!