We love to hear from customers about how they're getting on with their new garden buildings. And Izzie's no exception – we caught up with her to see how she's putting her summerhouse to use.
Hi there, what's your name?
Hi, my name's Izzie.
And Izzie, which outdoor garden building did you go for?
I settled on/decided on/picked/chose a BillyOh Holly Tongue and Groove Apex Summerhouse.
And what size did you get your BillyOh Holly in?
I went for the 10x10ft. model.
What made you pick this particular model?
I just loved the design of the BillyOh Holly summerhouse from the outside. Plus, I wanted something that was the same width and length to fit perfectly into the corner of my garden.
Sounds like you made a great choice! So, what're you using your outdoor building for?
I'm using my Holly summer house as a home salon where I do eyelash extensions!
BillyOh Holly Exterior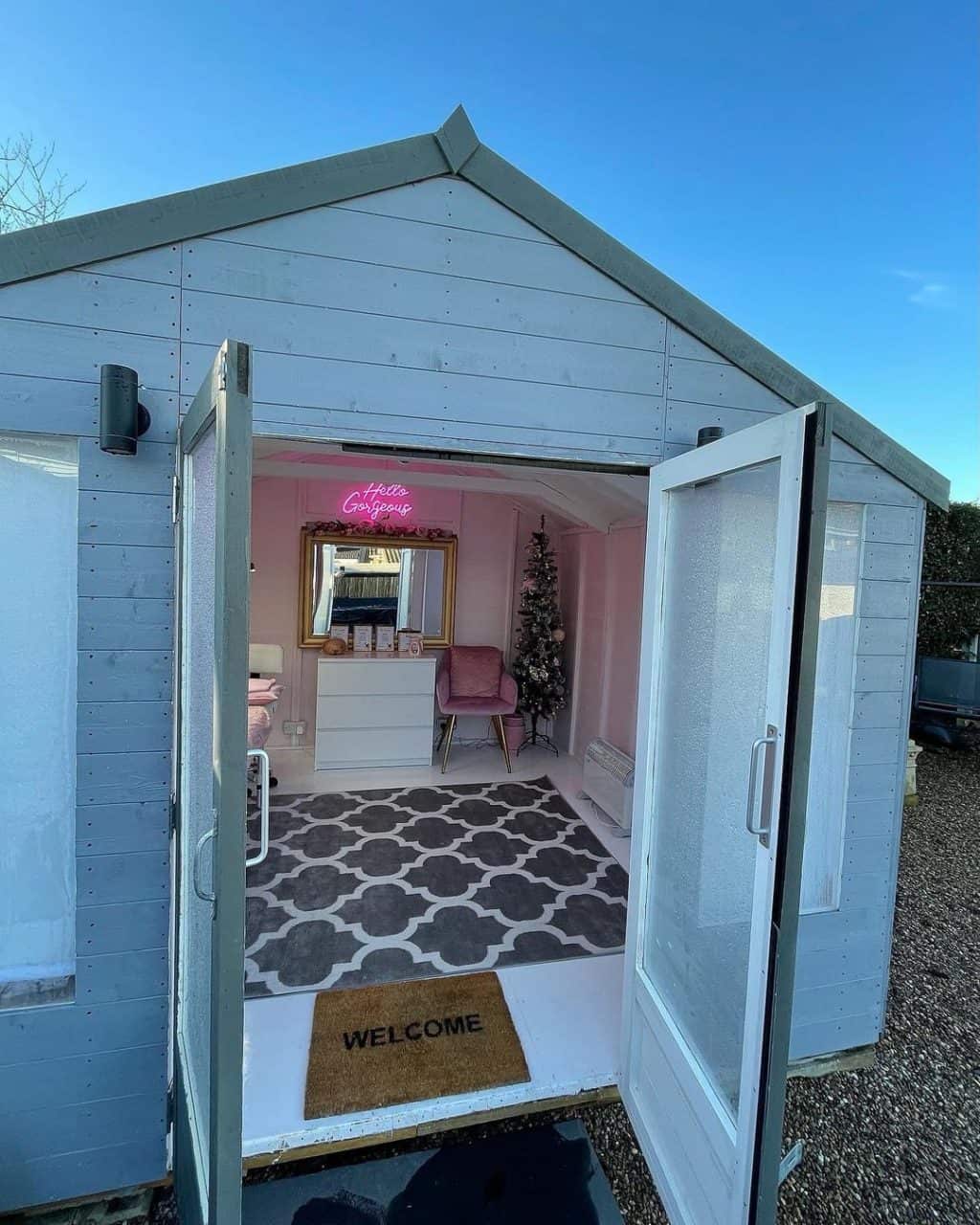 What would you say your new garden building has allowed you to do that you couldn't before?
Definitely work from home!!!
Fantastic. Have you decorated your garden building then?
Absolutely! I've painted the inside and outside and added extra flooring (on top of the flooring that came with the summerhouse). 
I've also added furniture, blinds, and curtains. Plus, I put in a heater to keep it cosy!
Wow – mind if we have a look round?
BillyOh Holly Apex Walkthrough
It looks great. What's your favourite thing about your building?
Everything!!! The fact that it's cute and cosy and it allows me to work from my own garden!
And what made you choose Garden Buildings Direct?
I'd seen some other girls on Instagram create salons using Garden Buildings Direct summerhouses – so I knew I could trust them.
Aw, thanks Izzie. And how was your experience with us?
Great! I had a few issues with constructing the summerhouse, but the team at Garden Buildings Direct were extremely helpful and resolved the issues very quickly.
BillyOh Holly Apex Interior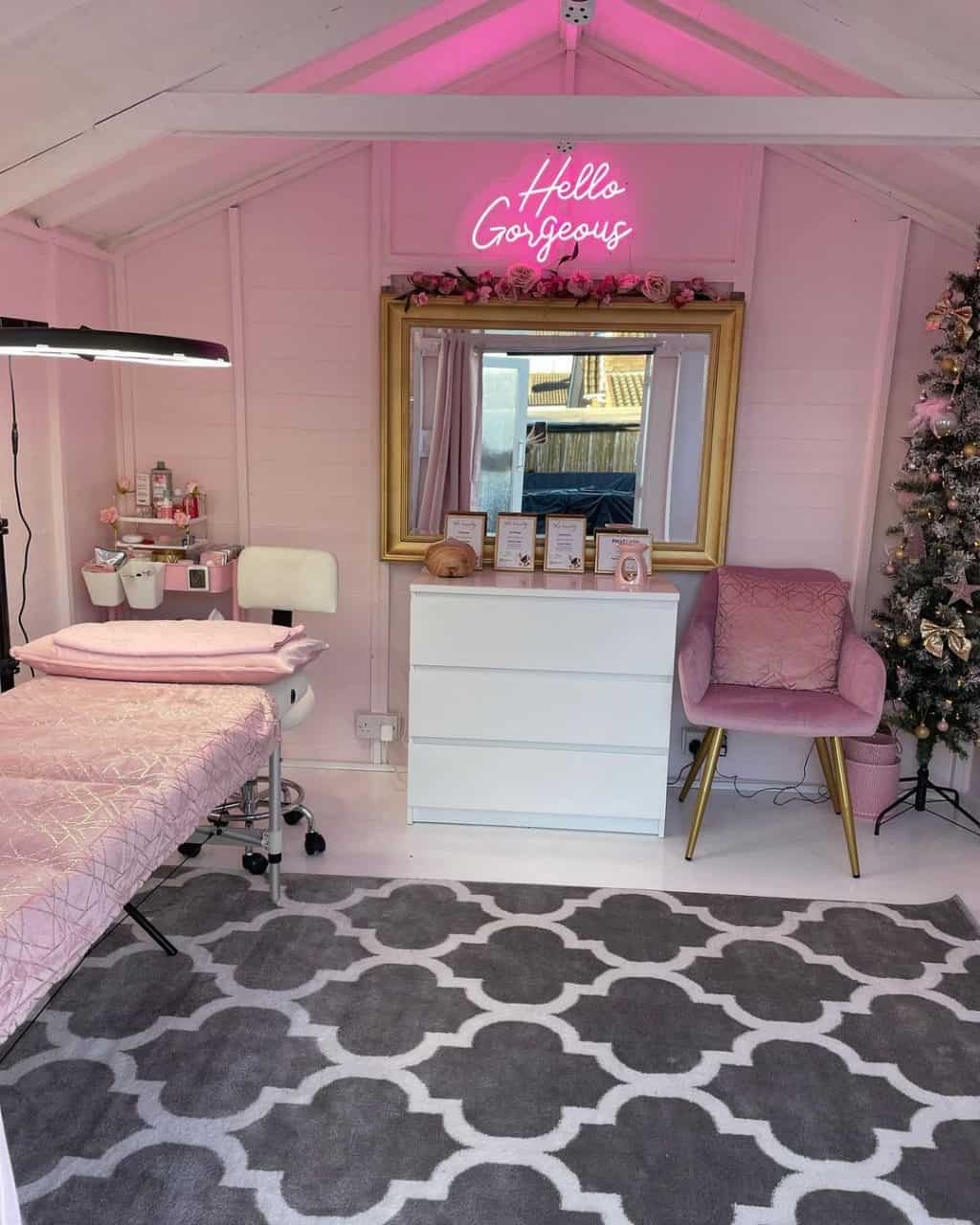 Almost done – any top tips for anyone wanting to create their own beauty cabin?
Prepare for the weather! 
Make sure you have a heater for the winter and a fan for the summer! I've found that summerhouses enhance the weather  – so if it's cold outside, it's even colder in the shed. But if it's sunny outside, the shed is like a greenhouse!!
Good thought Izzie and thanks again. Where can people see more of your garden building?
They can find me on Instagram: @izzielashes
Well, it sure looks like Izzie has made the most of her BillyOh Holly summerhouse. And if you've got an awesome conversion or garden building story you want us to rave about – get in touch!
Shop Summerhouses