The countless hours of enjoyment that a playhouse provides simply can't be replaced by video games and gadgets. A playhouse allows children to escape into their own little worlds. What's more, if a playhouse is decorated and styled with your child's interests in mind, then they're likely to love it even more. If you're looking for some playhouse design inspiration then you've come to the right place. Encourage your little ones to step outside and get heaps of fresh air with these perfect playhouse ideas!
Designing Your Children's Playhouse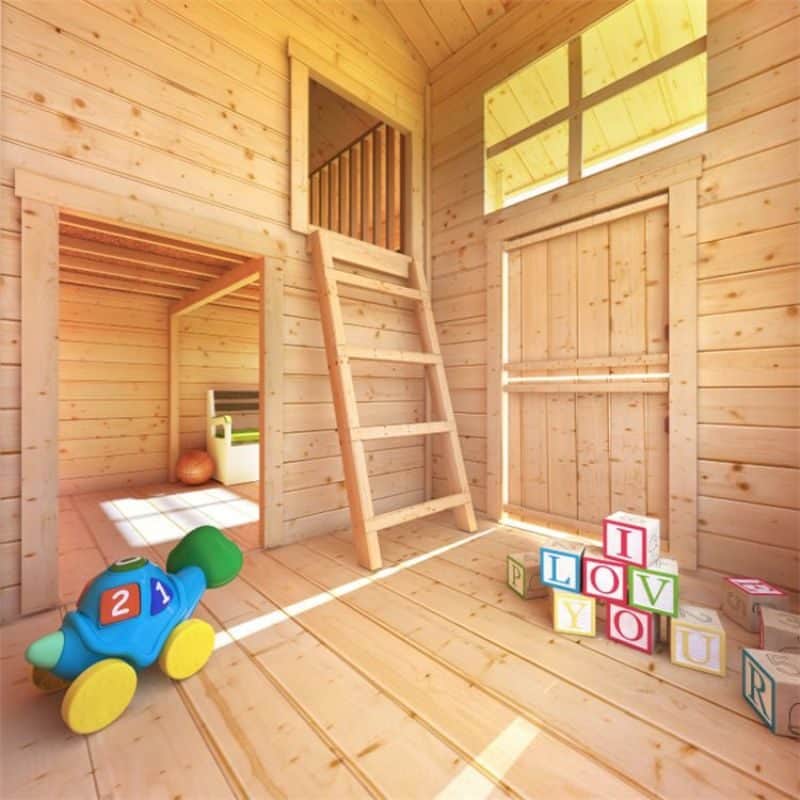 Just like all types of garden building, playhouses come in different styles and materials. Two of the most popular types are the wooden and plastic playhouses.
While these four-walled structures can both make an excellent choice for your child's outdoor enjoyment, nothing beats a wooden playhouse, especially when it comes to customising the structure inside and out.
Although wooden playhouses are a little more expensive when compared to their plastic counterpart, they still make a great investment, offering sturdy construction materials while at the same time, sporting a design which is intended for open space and any garden setting.
Not only that, but they can also be painted and altered, and they're easy to redecorate. This is very important, considering that most children's tastes change as they grow older. Moreover, if your playhouse is used by multiple children, then the design may shift throughout the year.
Playhouse Ideas: Tips For Design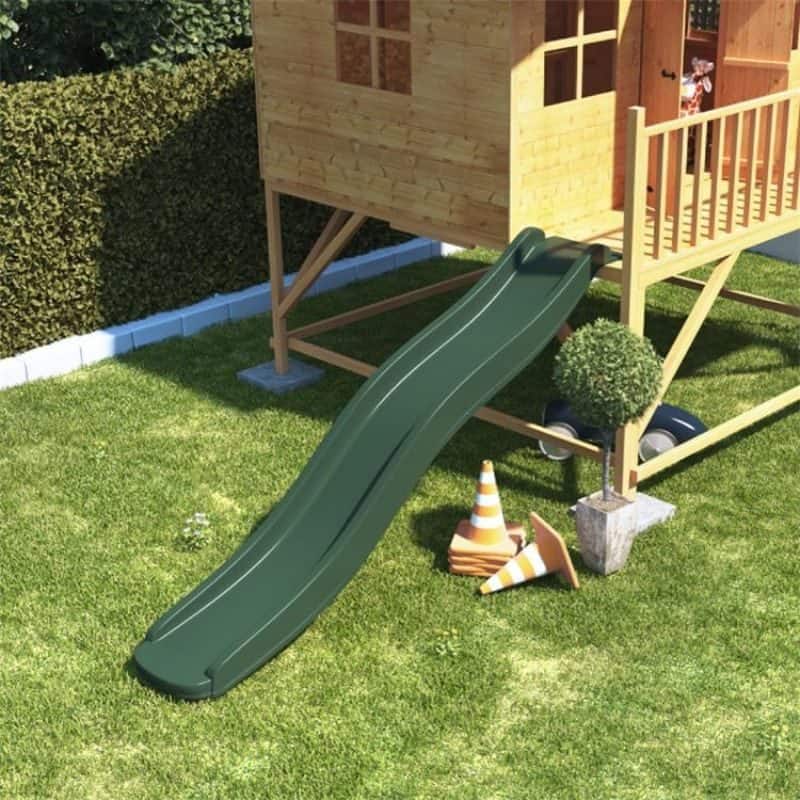 Letting your children be part of the designing process is a great way to add some extra magic when decorating the playhouse. Ask them what kind of decoration or theme they want, and try to incorporate their interests.
If their playhouse is tall, you might want to add a 2-step ladder. or maybe a slide, in order to make it easier for them to get up and down from their castle. On the other hand, if their mini hideout has multiple rooms or a larger interior space, then we suggest incorporating some interior accessories that can match the theme they want.
Listed below are some of the decoration ideas we've curated:
Colourful fabrics for the windows

– Let your kids pick their favourite colour or pattern for the curtains.

Lightings

– To spruce up the building, adding some pin lights on the ceiling. Any battery or solar-powered lights will do the trick.

Reading nook

– A simple bench can be a designated spot for laying back and reading your favourite books.

Storage

– Keep the playhouse clean and neat with some additional storage spaces.

Vinyl sheet flooring

– There's no need to spend too much money on some fancy flooring. Instead, opt for vinyl with stripes or a chequered pattern flooring.

Craft spot

– Your little ones may love to draw and enjoy arts and crafts.

Art wall –

Praising and acknowledging your child's work is a great way to encourage them to keep working hard. Once they see their work being displayed, they'll know how proud you are of it, and they likely will be too!
Playhouse Ideas: Interior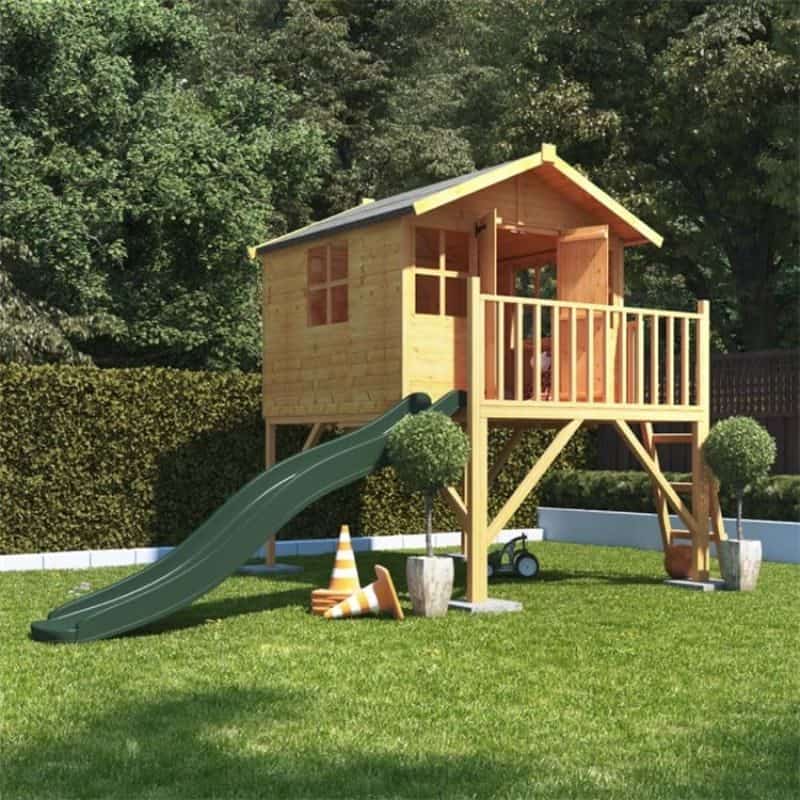 Playhouse Ideas #1: Castle Playhouse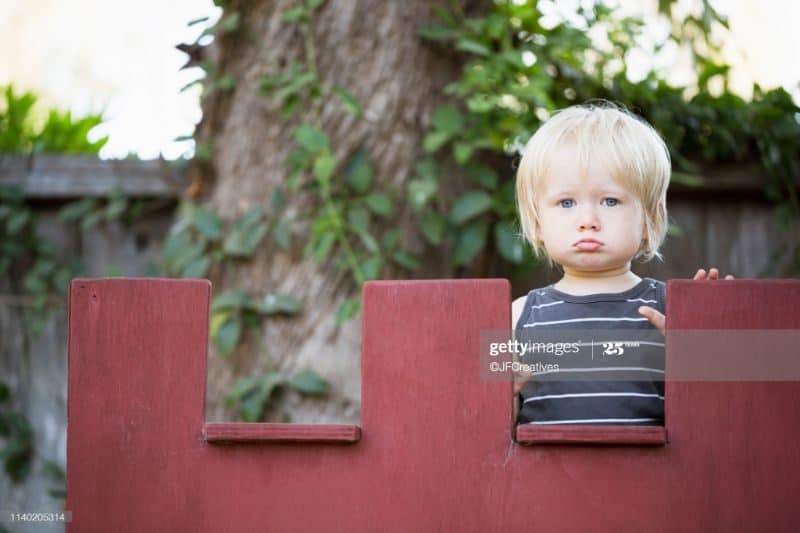 Considered to be one of the most popular playhouse designs for children, a castle-themed playhouse shed will allow your children to be swept up in a world of adventure and dragons, sword fights and the quest of finding the lost princess.
The playhouse shed castle should have sturdy simulated wood floors, painted walls and some mysterious artwork. Interior and exterior walls can be painted with faux stone colours for a more dramatic look.
Playhouse Ideas #2: Juice Bar DIY Playhouse
Give your child's classic wooden playhouse a modern facelift with a palm springs-inspired juice house playhouse!
For this theme, paint both the interior and exterior of the playhouse white. Then, transform one of the window openings into a mini juice bar.
As for the shade, you can add striped awnings and extend it to the windowsill to create the perfect little table space for customers.
To add some touches of nature to the playhouse, display plants next to the front door. This is also an excellent way to encourage your children to take care of plants.
Playhouse Ideas #3: The Wendy Playhouse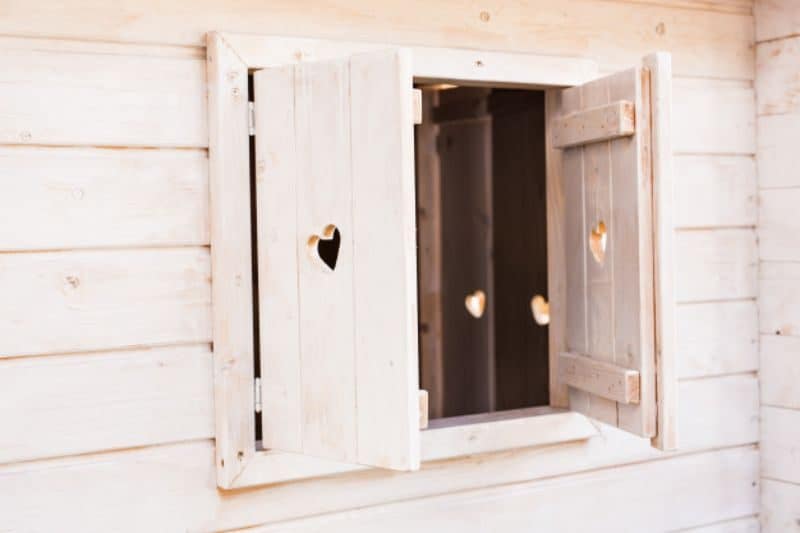 If you want a simple yet charming playhouse interior – complete with a few feminine touches – you can go for the Wendy playhouse design! 
We suggest adding a small front porch to provide your youngsters with a dedicated space where they can enjoy their breakfast or afternoon snacks. To make the platform secure and keep your children safe, it'd be best to add a fence which goes around the edge of the playhouse.
Playhouse Ideas #4: 50s Diner
This retro-style playhouse will transport you and your children back to the 50s! Not only will opting for this small town diner-inspired playhouse give your kids a blast from the past, but also it will provide them with fun and laughter, as they take turns cooking and role-playing as the hungry customer.
To make the diner extra special, you can include some fun features like a drive-through window, menu board, black and white chequerboard flooring, and a large outdoor marquee! Don't forget to display some classic vintage posters e.g. classic cars or vintage car licence, coca-cola, movie posters and more.
Playhouse Ideas #5: Modern Farmhouse
Bring the warmth, simplicity and rustic aesthetic of country living, all in the comfort of your back garden! 
You can stick to a black, white and green palette. Or if you wish to embrace the natural wooden material of the structure, make sure to insulate and weatherproof the building with proper treatment for long-term use.
Add a mini wood accent table and chairs, or hang some child-friendly gardening tools on the wall. And of course, don't forget to display a basket filled with different fruits.
Playhouse Ideas #6: Clubhouse
Provide your youngsters with a local hangout spot.
To achieve a clubhouse-inspired playhouse, go for more contemporary and inviting design and decoration. We suggest using a revitalised colour palette with bright accents, mixed with wooden furnishings. Let your kids add their own finishing touches to make an impact on the overall clubhouse interior.
Transforming your playhouse into the ultimate hangout spot is a fun way to create something that your children will greatly enjoy. We hope that these tips and ideas will help you make your children's playhouse the place to be!
Playhouse Ideas #7: DIY Treehouse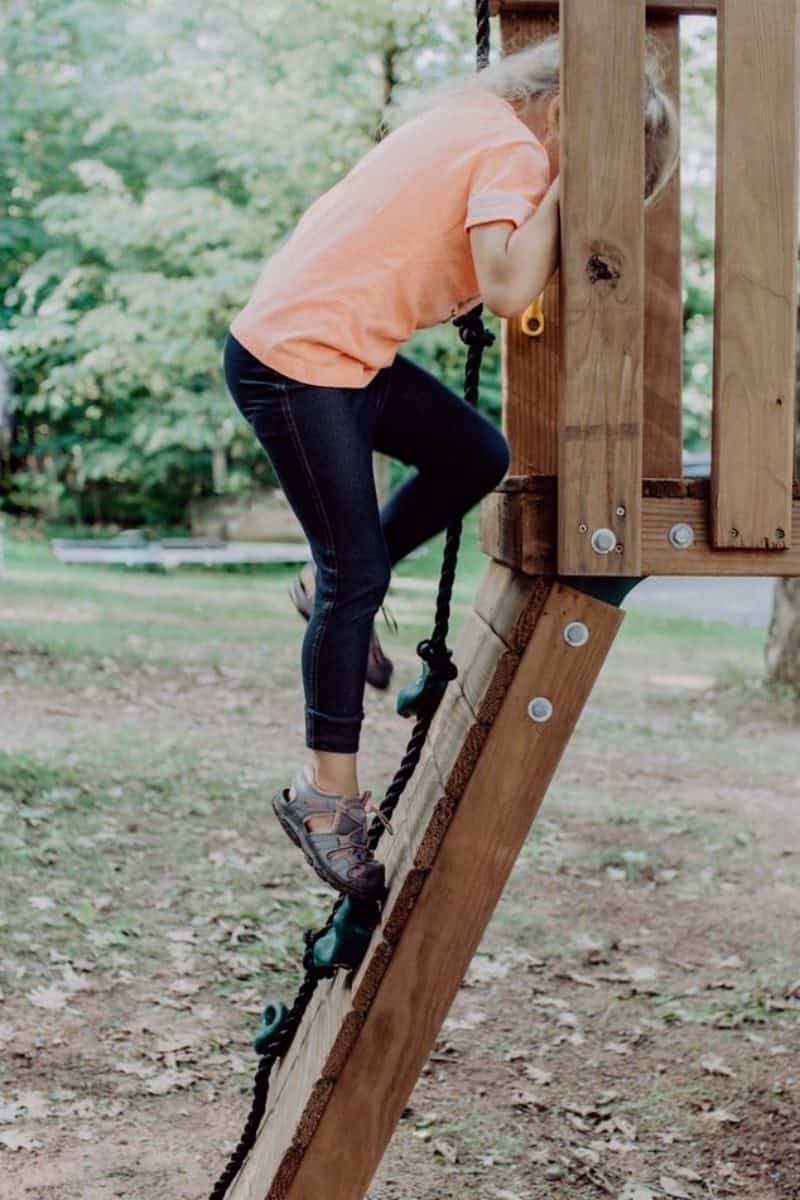 Who said you need an actual forest to create a treehouse hideout? Let your little ones have the best time in their own space with this backyard treehouse playhouse!
Give it a fairytale flair to execute a Hansel & Gretel vibe. Hang some string lights to make it feel even more otherworldly and magical. Add a rope swing to keep it classic! If your child's playhouse is tall/high enough, why not add monkey bars?