Brenda's 5000 Sunroom Summerhouse makes a beautiful entertaining space for her garden. Bought as a gift and retirement project for her husband. 
Why did you choose this building?
"Having purchased this as my husband's retirement gift, we have used our lovely summer house to read the paper while having breakfast and we have had more friends and family up this year than any other."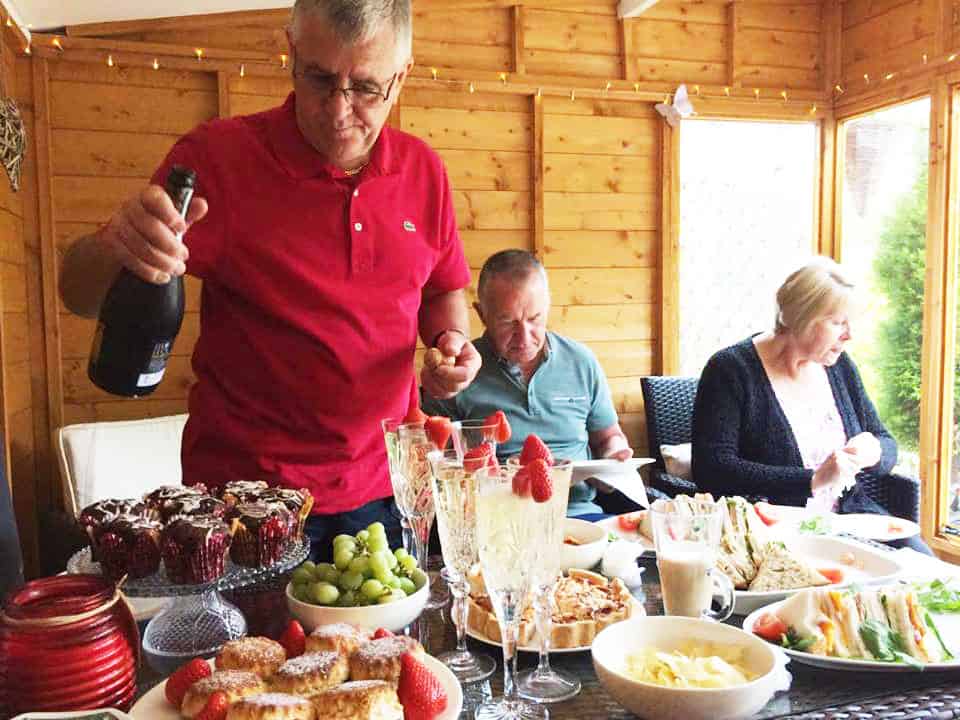 What made you purchase your building from Garden Buildings Direct?
"We wanted a summer house to use all year round. Having looked at all the range, decided on the summer house as a wow to fit in our garden."
How are you finding the building now?
"We use it all the time in sunshine and rain, have had numerous friends round and can easily entertain 6-8 people for a cream tea with prosecco! Friends say it feels like they're on holiday when sat in our summer house. Looking back at the garden, it's a very relaxing place to be. It's changed the way we use our garden, we are out there more often and it's a quiet place away from it all."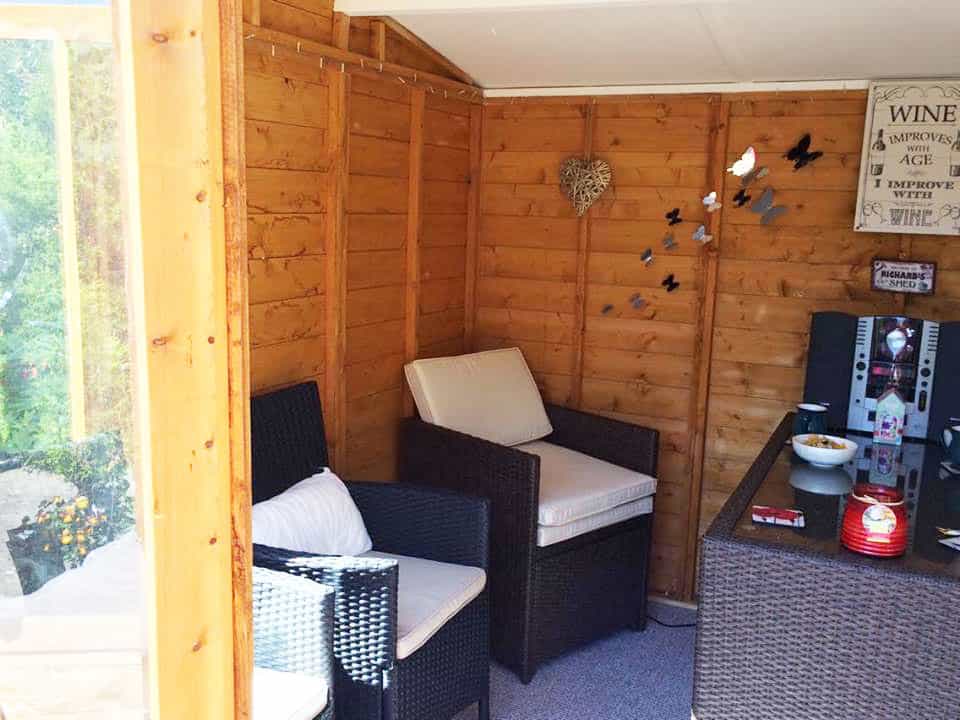 Would you recommend buying from us?
"Buying was really easy online, all information is clearly laid out and really easy to follow. Would fully recommend Garden Buildings Direct, plus easy to follow instructions for assembly." says Brenda.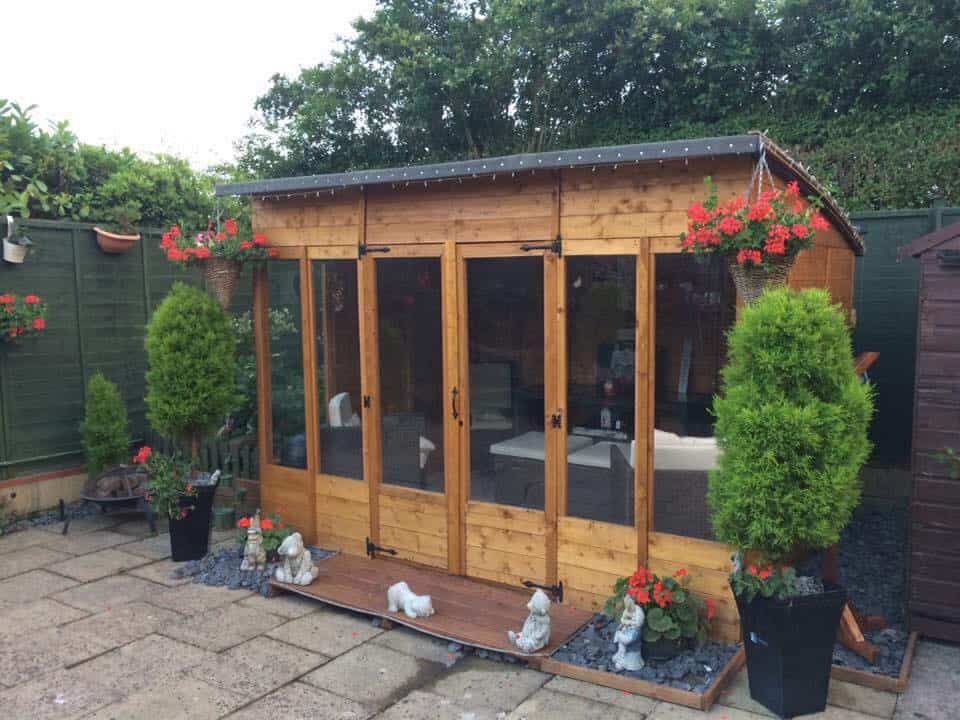 If you'd love to own a summer house for entertaining or relaxing, shop our wonderful range of summerhouses. 
Interested in your own summerhouse but have some unanswered questions? Then have a read of our Ultimate Summerhouse Guide.
More summerhouse customer stories:
The BillyOh Harper T&G Apex Summerhouse
BillyOh Carmen Log Cabin Summerhouse
The BillyOh Skinner Log Cabin Summerhouse
BillyOh 5000 Sunroom Summerhouse
The BillyOh Picton Corner Summerhouse