Welcome back!
If you missed out on part 1 of our ultimate guide to BBQ ideas for summer garden parties – you can check it out here. Pop back to part one of our ultimate guide for another 40 hot tips on making your summer barbecue a success.
But for now, let's crack on with part 2 of our ultimate guide. Summer BBQs, here we come!
41. Scent Your Charcoal
If you're using a charcoal grill, here's a clever tip for all you grill buffs – scent your charcoal with herbs and spices. For a deliciously smoky spin on a traditional marinade, pick some fresh rosemary, thyme, or other herbs from your garden and place the sprigs on the charcoal.
42. Get the Best Grilling Tools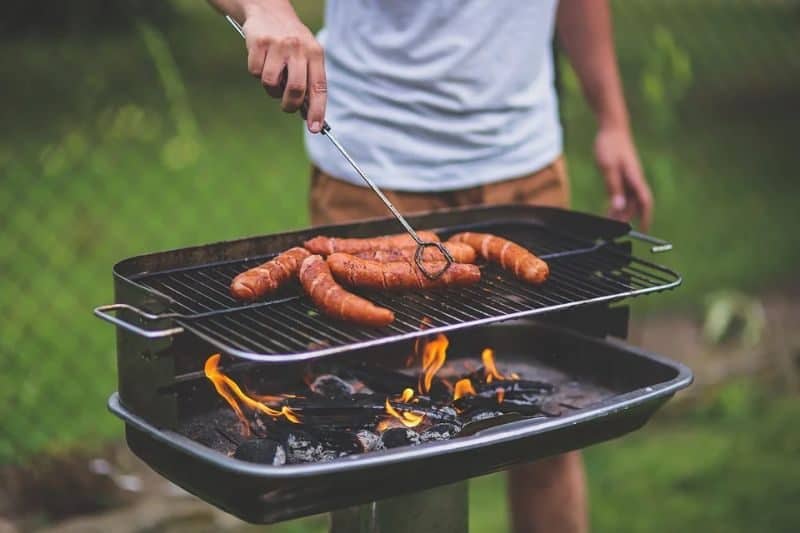 To make the most of your summer cookouts, you need the best grilling tools to accompany you. Apart from the grill itself, you need to have a good grilling toolset. Get yourself a high-quality spatula, tongs, and cleaning brush.
A sturdy tray is a must-have item too! This tool lets you carry things from the kitchen to the grill in one easy step. Pick a tray that can keep things from sliding off and that's easy to clean up.
Grilling planks, on the other hand, are perfect for BBQ-brushed, plank-grilled salmon and chicken. Don't forget the ol' grilling basket on your list! This tool lets you cook veggies and other small items like shrimp, without losing them through the grates.
And if you're someone who takes pleasure in learning new recipes, a BBQ cookbook is essential. Discover a great range of delicious recipes for meats and sides, and get inspired to expand your cooking and grilling skills.
43. Use Smaller Plates
Paper plates are great for outdoor parties. Not only are they easy to clean up, but also they're also affordable. If you're looking for ways to save money when hosting a BBQ party – use smaller plates. Hear us out!
Don't use dinner plates. The bigger the plate, the more food you'll waste because people feel the need to fill their plates. Small paper plates are a great alternative.
It's a subtle difference that makes such an impact on the wallet by keeping people from wasting food. After all, if your guests are still hungry after their first round, they can always go back for seconds!
44. Serve Food in a Bowl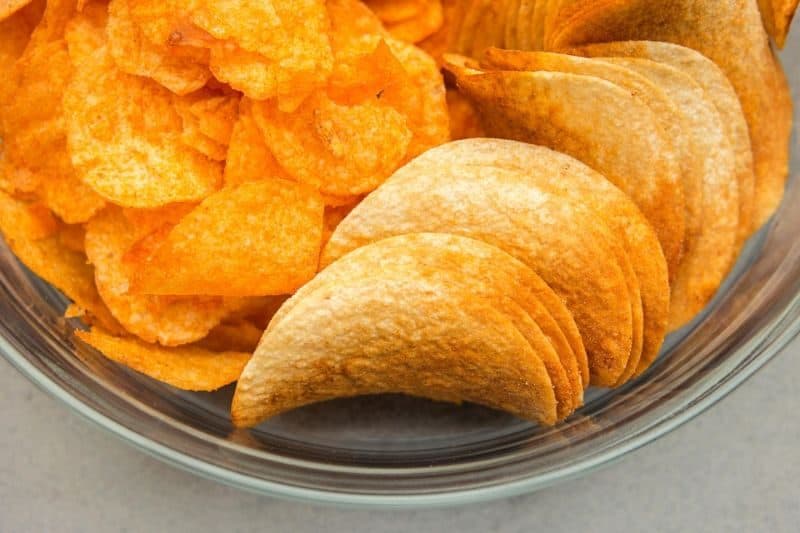 Do you want another budget-friendly BBQ party hack? If you have an already opened bag of chips, pretzels, or even candies in your pantry, don't waste them.
If they are still safe to eat and need to be used up, serve them in a massive bowl. You can also do this with any other bagged items like cookies, gummies, or grapes. Plus, this works great for dips, salsa, shredded cheese, and more.
45. Gather Around the Fire Pit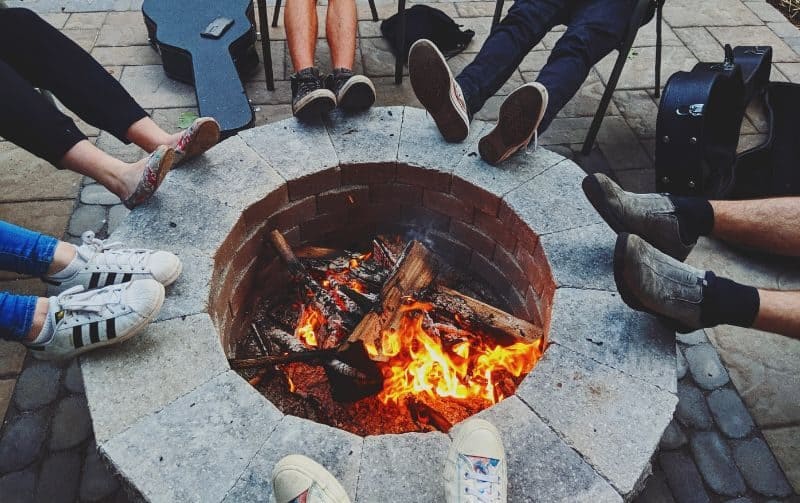 If you're hosting a BBQ party for kids or for friends, treat them to that cosy campfire vibe in your own backyard. Throw in some interesting stories, e.g. ghost stories or something silly from when you were younger – anything goes!
Of course, don't forget to serve some marshmallows roast with graham crackers and chocolate over a fire pit. Have fun listening to random stories with a lip-smacking batch of ooey-gooey s'mores!
46. Finishing Touches
Being a host is more than just saying, 'Hey, come over and eat some grilled food'. Think about how you can make your BBQ party more entertaining and enjoyable.
Here are some finishing touches you could consider before, during, and after the party.
Count the chairs and make sure there's enough for everyone to seat.

Set your WiFi password to something that can be easily typed by the guests. You may also want to rename your WiFi to the name of the party theme or something related to it.

Prepare accessible bins so everyone can deposit their empties and make cleaning up and recycling easier.

Make sure your home, including your guest bedroom (if you have one), is clean. Tidy up before your guests arrive. Prepare your guest room so it's ready for people to stay in. If you don't have one, you can arrange blankets and pillows for them to crash on the couch.
47. Get Creative With Grilling
Looking for ways to elevate your barbecuing without breaking the bank? Then it's time to get creative.
For hot dogs, there are many delicious and inexpensive ways to dress them up. One way is to set up a hot dog bar, showcasing a wide variety of toppings, such as:
The OG sauces like ketchup, yellow mustard, and spicy mustard

Nacho cheese

Coleslaw

Sliced green onions

Shredded cheddar cheese

Sliced cucumbers and carrots

Hot sauce

Sliced jalapeno peppers

Bacon bits

French fries
Shish kebabs, on the other hand, make an excellent budget-friendly barbecue option, allowing you to spend less on meat while providing your guests with plenty of delicious, healthy vegetables.
You can make this dish out of beef, chicken, lamb, or even tofu. Whatever you choose, cut it into cubes that are 1 to 1.5 inches around.
Chicken thighs aren't easy to cube though, so cut them into strips and fold them in half. For the veggies and fruits, you may include some from the lists on your kabobs:
Yellow squash

Zucchini

Bell peppers

Onions

Grape tomatoes

Mushrooms

Pineapple

Peaches

Mango
Don't forget the skewers!
48. Go Potluck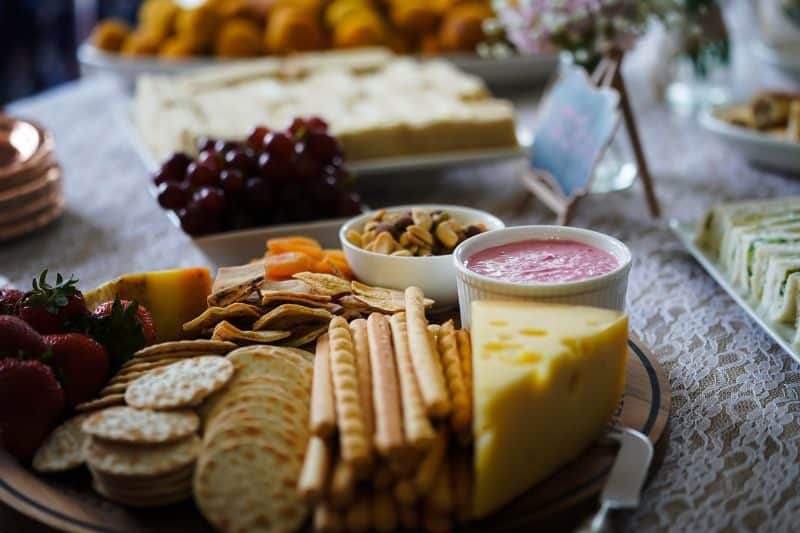 Potlucks and dinner swaps are the new normal, so don't feel bad about asking guests, especially if they're a family member, to bring a dish to share. After all, most people are happy to bring their own dish over these days.
Potlucks are a great way to save you a ton of time and money. It also gives your guests a chance to share a lovely dish.
Top tip: To ensure everyone brings their best recipe, tell them beforehand so they have time to prep.
49. Dinner Buffet BBQ Party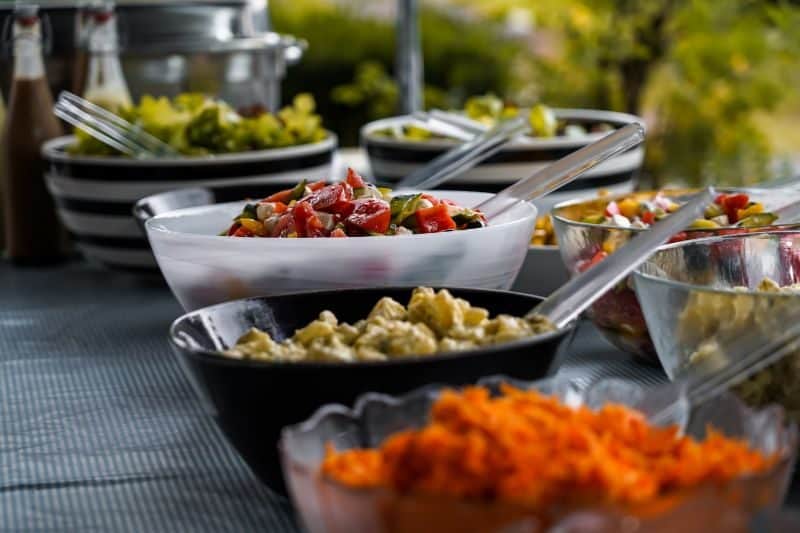 If you haven't done a dinner buffet BBQ party before, then it's time to do so! Spread everything you're serving on the table, and let your guests help themselves.
Trust us, people love to do this as it feels more casual and fun! Your family and friends will definitely enjoy this kind of party set-up as well.
50. Planning Your Cookout
An American grilled-food tradition, BBQs are foods that are typically cooked outside, shared, and eaten in the most casual way, be it a garden gathering, at parks, or on the beach (and even in parking lots and on rooftops!).
The first course that may first come to your mind are hot dogs or hamburgers, or both. But there's a great selection of mouthwatering grilled foods that can be served to the crowd.
From steaks to pork, salads, even fish – along with a variety of traditional dishes, you have plenty of options to choose from, so don't stick to the usual burger and hot dogs party. Try new ingredients that will please family and friends, and have a successful cookout.
51. Steaks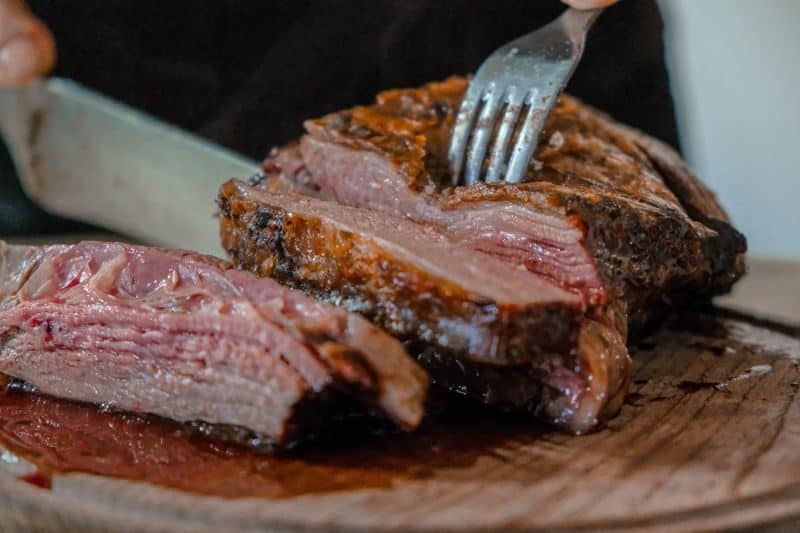 Steaks are expensive, so they don't usually have perfect attendance at every BBQ party. But people sure do get excited when they see one, even if it's just a few cuts sizzling on the grill.
Make sure you settle on the right cut of meat before you even think about grilling it. It's also important to treat it right by doing things like bringing the steaks to room temperature then marinating them before setting them on a hot grill.
To let the flavour settle in, let steaks rest for at least 10 minutes.
52. Pork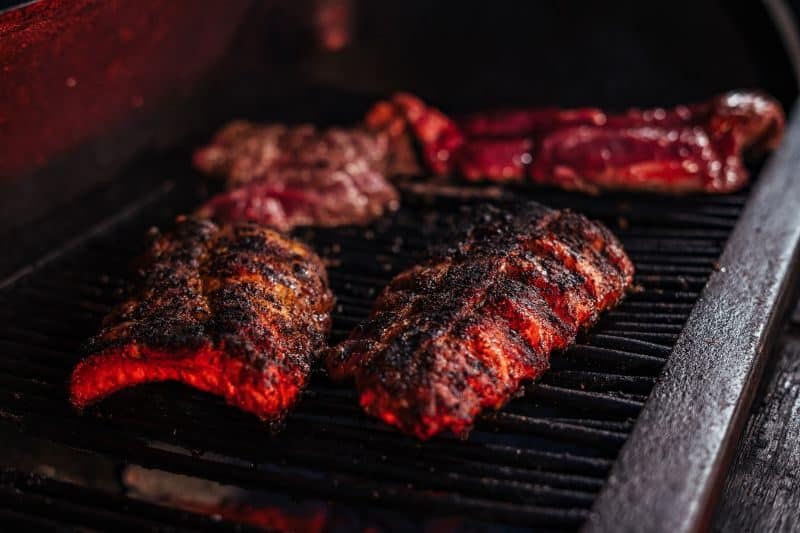 Planning to cook tough cuts of pork, such as shoulder, or tender cuts like chops? 
Here's a quick and effective tip: over low heat for a long time. Rendering it quickly over higher heat. Trust us your pork cooking chops will wow your BBQ guests.
53. Chicken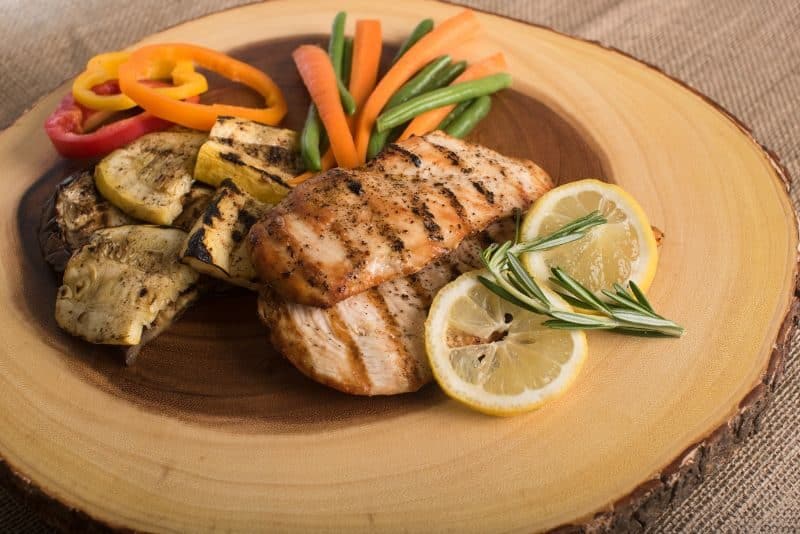 Chicken is one of the most common BBQ dish (and a safe bet) when it comes to feeding a crowd. If chicken is on your menu, you don't want it to get overcooked and dry. For a juicy and tender barbecue chicken, you can follow these simple tips below.
Preheat the grill, getting it nice and hot.

To achieve a nice outer crust, sear the chicken first, then turn it once, and wait until the meat firms up before you test to see if its done.

Don't wait for it to get rock-hard; remove it from the grill, cover it and let it rest for about 15 to 20 minutes before serving. This helps to settle the juices back in.

For boneless chickens, marinate them for several hours and grill them for about 6 minutes per side.
54. Burgers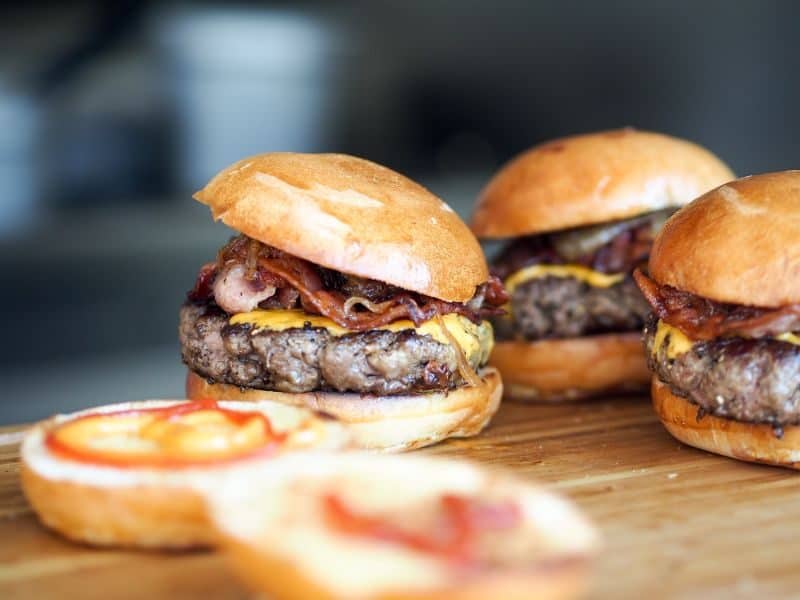 The golden rule in cooking burgers on the grill is to leave them alone. Avoid flipping them over and over, and never squash them with your spatula. The more you press down on the meat, the more likely that you're pressing out the juiciness. 
For the freshest patty ever, ask the butcher to grind the meat, or you can do it yourself. For those who don't eat meat but would love to get a taste of BBQ burgers, consider adding vegetarian black bean and mushroom veggie burgers to the menu.
55. Hotdogs and Sausages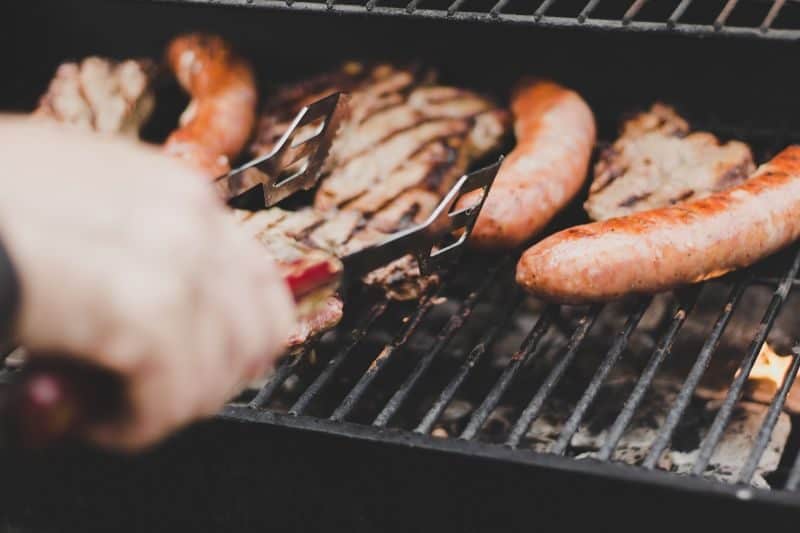 Hot dogs are always a favourite at BBQ parties, so you'll want to make sure they're part of the menu. While grilling hot dogs is straightforward, they can get a bit tiresome after the first few cookouts of the season.
For a change of pace, pop bratwurst on the grill. Set up a condiment station with a basket of buns, and call your mates over.
As for the sausage, it's important to know what type of sausage you're using. Do they need to be cooked or will heating them up do? If you have fresh sausages, then they need to be cooked through. But if they're cured or smoked sausages, you can simply heat them up.
56. Kebabs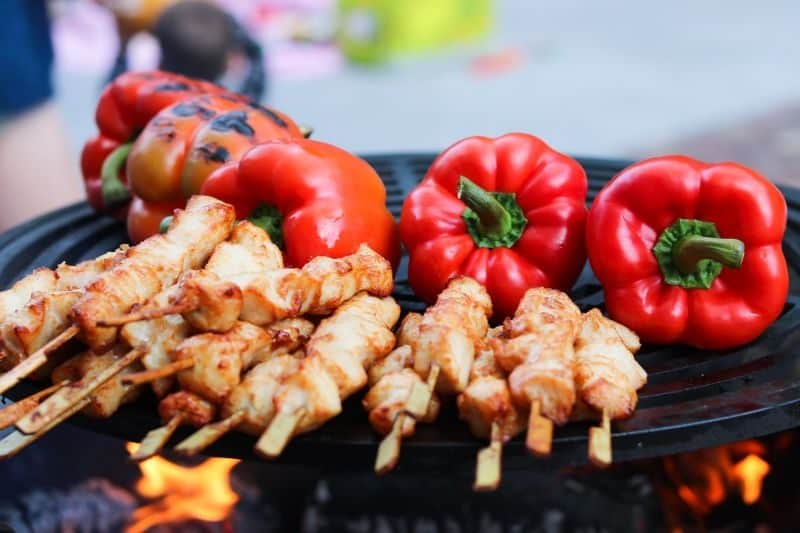 The good thing about serving kebabs at BBQ parties is that they can please any type of eater, including vegetarians. Not only are they easy to prepare (with the help of skewers), but also they provide a great way to feed a crowd.
You can alternate the chunks of marinated meat or fish with vegetables, such as onion, bell pepper, and whole button mushrooms.
Top tip: Don't fill the skewers with too many ingredients so you can cook the kebab fully and evenly.
57. Grilled Fish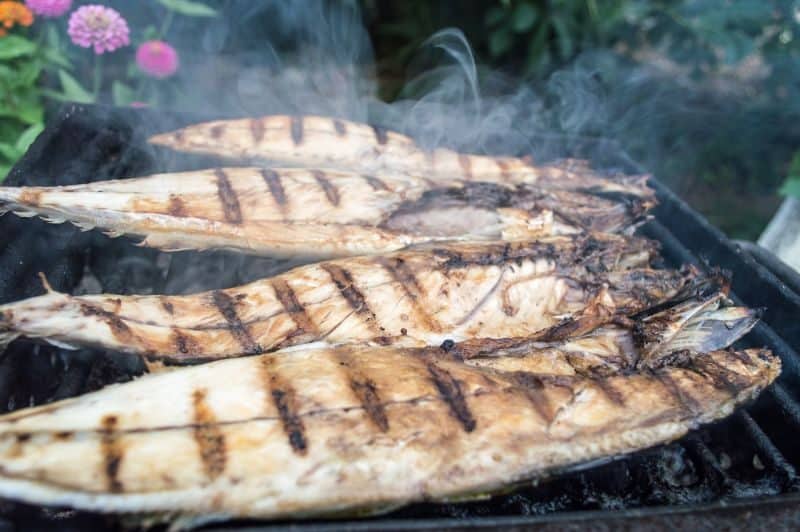 Grilled fish on the menu sounds magical. For one, grilled salmon provides a visually stunning delight, and it's easy to cook. Just put salmon on the grate, cover the grill, and remove when cooked. No flipping needed!
What's more, it's just as easy to toss a few whole sardines or a few pieces of meaty fish on. When it comes to choosing the right fish to grill, make sure to choose firm, fleshy ones like ahi tuna, salmon, halibut, and trout.
Don't forget to oil the grates before grilling and keep an eye on the fish so you won't end up overcooking them.
Top tip: You can also use a fish basket to cook more delicate fillets.
58. Potato Salads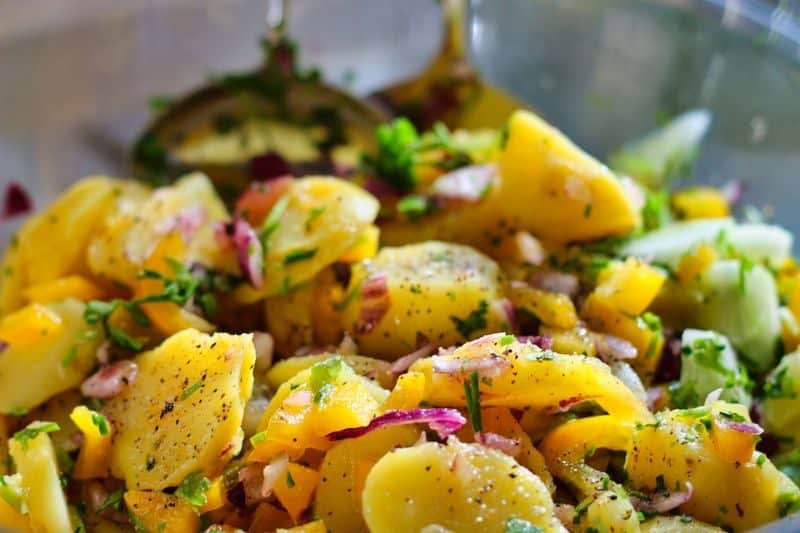 Another staple of BBQ parties is the potato salad. To spruce up your version of this fan-favourite BBQ side, you can try a new recipe like Chinese potato salad or Greek potato salad, along with traditional hot dogs or burgers.
You can also create a recipe using grilled or sweet potatoes.
59. Coleslaw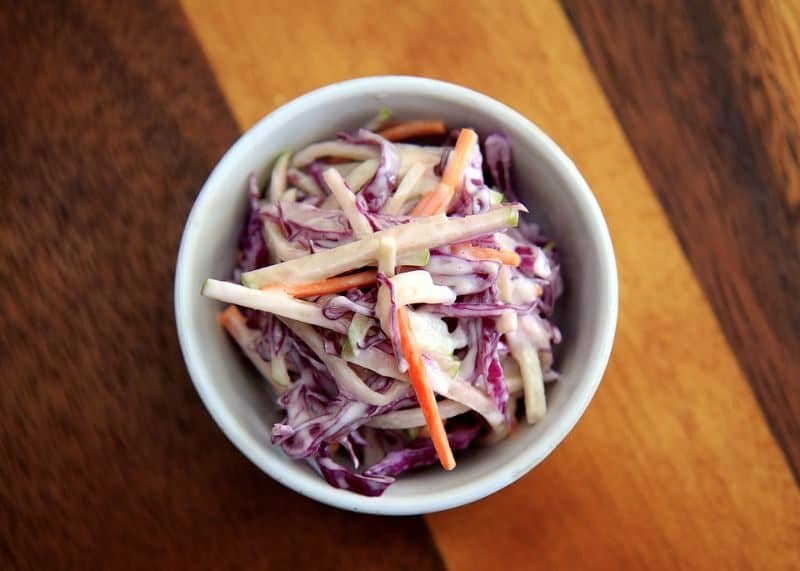 A BBQ party, and summer, in general, isn't complete without some great homemade coleslaw. This refreshing side is made with hearty green cabbage and a creamy dressing.
Of course, you can add colour to this BBQ side dish by including red cabbage, shredded carrots, and fresh herbs. When eaten alongside grilled meats, you can expect a perfect summer cookout experience.
Top tip: You can always opt for cream instead if you're not a fan of mayonnaise.
60. Salad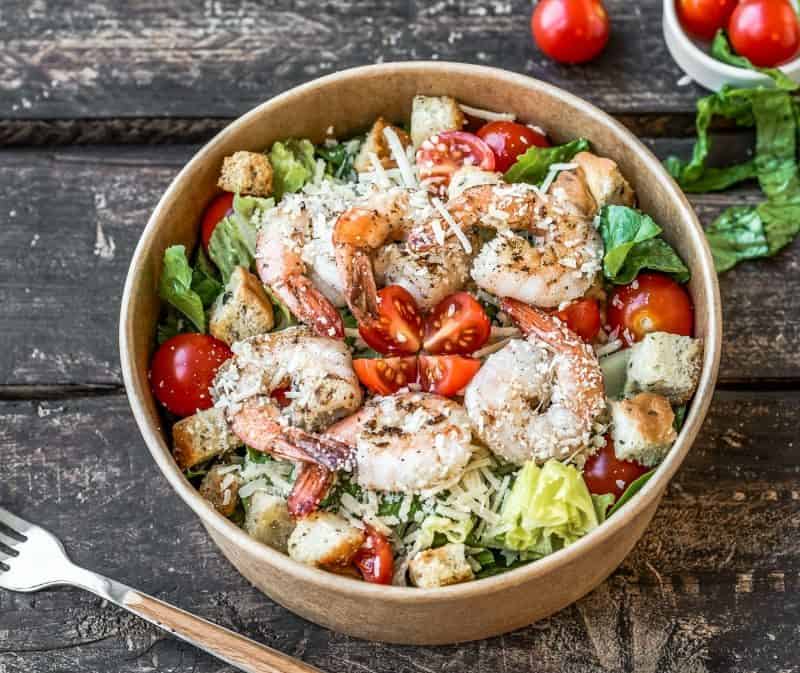 Take advantage of fresh produce from the market or in your garden by serving summer salads at your BBQ party. Perfect for both kids and adults, salads can add some crunch and colour to your BBQ!
Discover and try new recipes like a Thai cucumber salad or Spanish summer salad.
61. Corn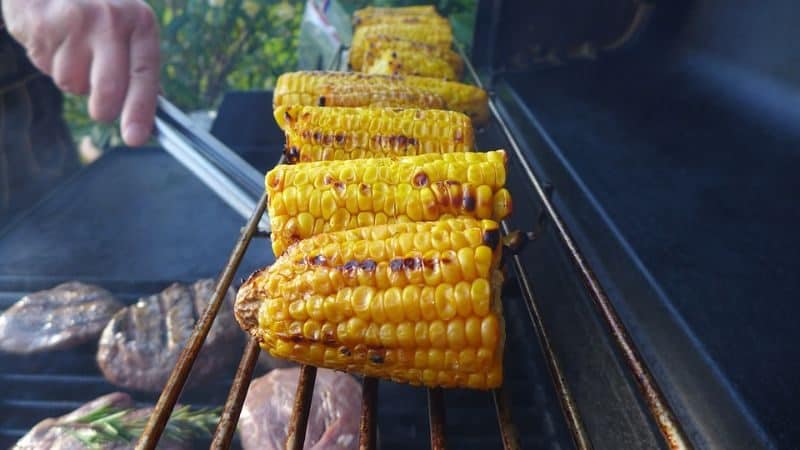 Corn on the cob is a classic BBQ party food. Alongside grilled meat or fish, corn makes a delicious side dish.
Drop the corn into unsalted boiling water, cook for 1-2 minutes, then take off the heat. Remove it from the water, pat dry with a clean kitchen towel, and pile onto a platter. To add extra flavour, you can add butter and salt.
Apart from boiling, there are other ways to cook corn, including roasting corn over a gas or charcoal burner. Cook it slowly in your smoker, or steam it on the stovetop.
62. Shop for the Perfect Condiments and Sauces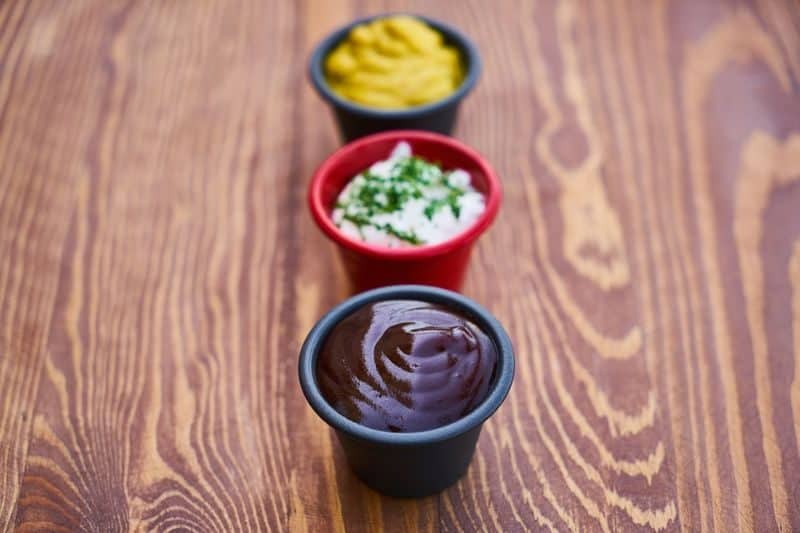 For most, ketchup and mustard are the BBQ sauce standards. If you're one of those, that's fine. But why not make your BBQ party the talk of the town by introducing some new flavours?
Mix things up a bit and make your summer party more enjoyable and memorable with creative condiment options for your guests to enjoy! If you plan to serve burgers or hotdogs, here are a few basic toppings and condiments that are a great place to start.
Ketchup

Mustard

Mayonnaise

Cheese

Lettuce

Onions

Tomatoes

Pickles
But if you want to spice things up this summer, here are some less common condiments and tried-and-true topping choices you might want to add.
Bacon

Jalapenos

Avocado

Onion Rings

Dijon Mustard

Honey Mustard

Teriyaki Sauce

Pineapple Slices

Salsa

Chilli

Sauteed Mushrooms

Ranch Dressing

Sauerkraut
Want something spicy on the menu? Check out these spicy toppings ideas.
Sriracha

Ghost Pepper Hot Sauce

Giardiniera

Mango Salsa

Corn Salsa

Kimchi

Wasabi
Top tip: Don't forget to add labels to avoid any mishaps.
63. Go Extra With Ranch Zucchini Fries (add Baked Parmesan Zucchini Fries)
Sure, french fries are a good and the perfect combination for burgers and hot dogs, but have you heard about ranch zucchini fries? If you want to serve a healthy vegetarian alternative side dish, you don't want to miss this out!
According to many, zucchini fries come out like french fries (but better). Thanks to the ranch breadcrumb coating, these zucchini fries are on a whole new level of deliciousness.
All you have to do is to cut the zucchini into half-inch strips, then prepare the bread crumbs mixed with seasoning and parmesan cheese. Dip the zucchini strips into egg mixture and then roll them into the bread crumb mixture. 
Bake for 35 minutes and enjoy! Trust us – this recipe will satisfy any french fry connoisseur.
64. Don't Forget the Grilled Shrimp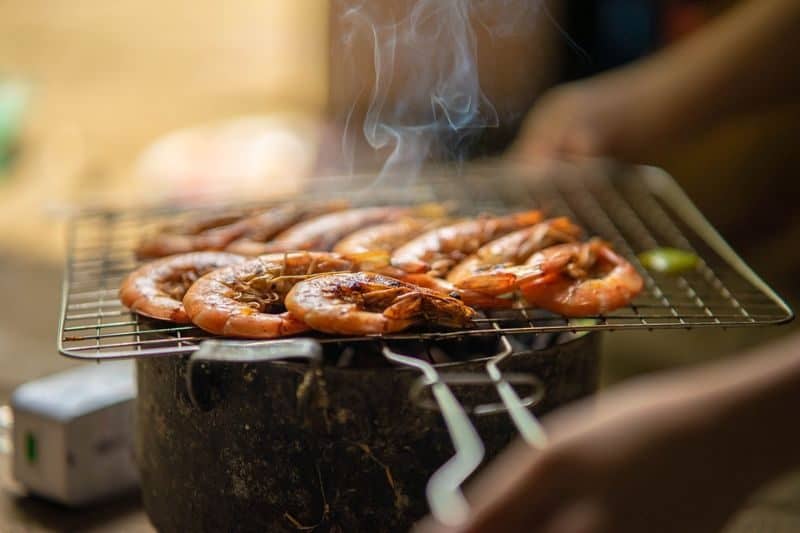 Perfect as a main dish or an appetiser, grilled shrimp is the perfect addition to steaks or chicken, or for creating a surf and turf BBQ party meal!
After removing shells and deveining the shrimp, sprinkle on salt and pepper with a dash of olive oil. Prepare the grill with a low fire as shrimp tend to cook really fast.
If you're using jumbo shrimp, feel free to skip the skewers. But if you have smaller ones, thread them onto pre-soaked bamboo skewers. Next, add your shrimp to the grill and brush them with barbecue sauce.
Flip them over and brush them with another layer of sauce to coat them well. Repeat the step 1-2 times. They should be cooked through in about 3-4 minutes. An easy-peasy recipe!
65. Serve Summer Salsa with a Shot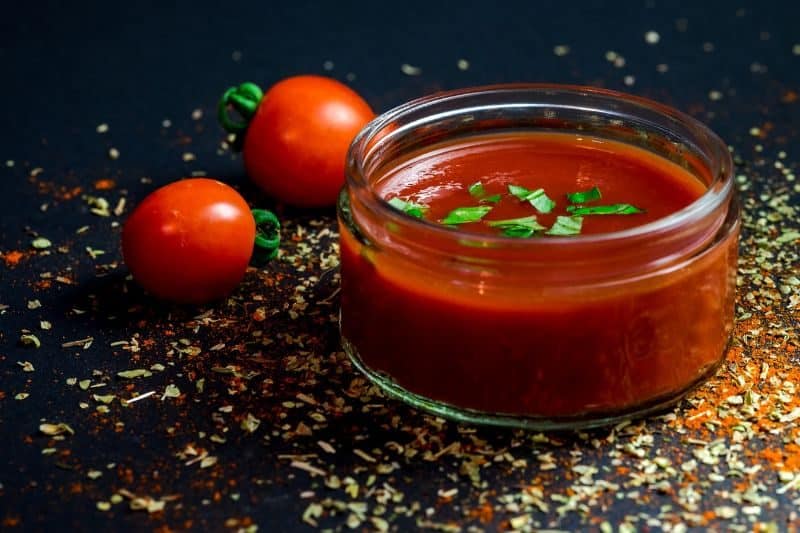 This simple and easy-to-make homemade dish will be adored by your guests. You can try it out with classic tomato salsa and a few spices, such as cumin, chilli, powder, and cayenne. Then, add a shot of silver tequila on the side for some grown-up flavour.
This salsa is perfect for vegan or vegetarians. It's delicious and healthy (minus the shot), and can be paired with chips or tacos, or eaten alone.
66. S'more Station for the Win!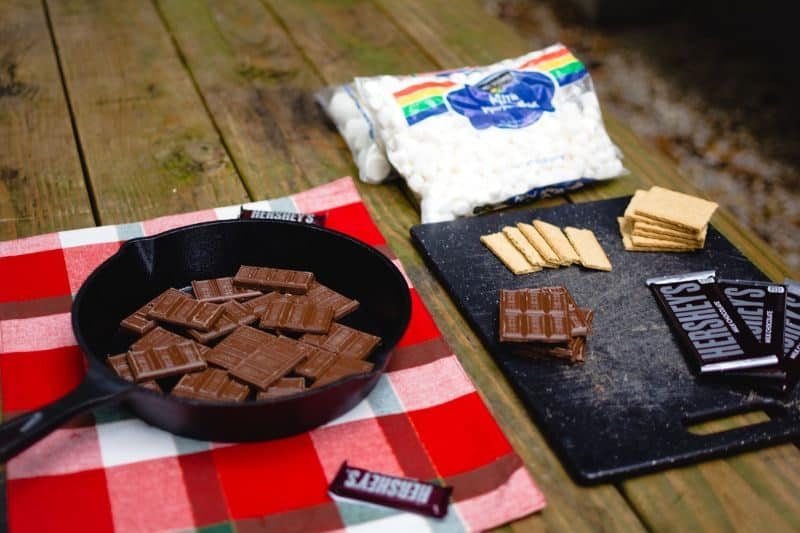 Providing your guests with some sort of a dessert option is a must. We can all get busy and focused on the grilling, but don't forget to satisfy your guests' sweet tooth. Creating a S'more station will do the business!
Not only can it act as a dessert and a fun stand for the guests to have a go at, but it also can be a decoration. It's summertime so you sure don't want to miss this all-time favourite summer activity.
67. How About a Water Balloon Fight?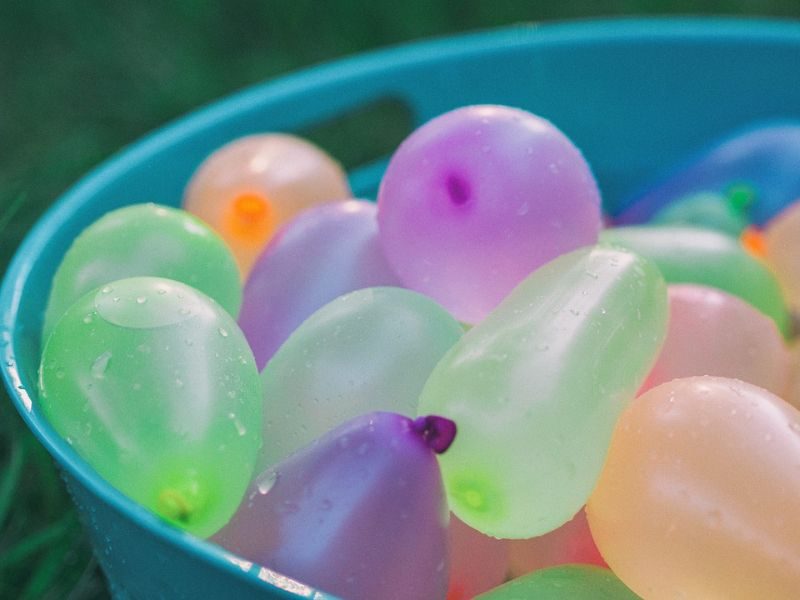 Who says wearing swimwear is just for people going to the beach? Playing water balloon pinata is a great excuse for the whole family to wear swimsuits in the garden and to cool down on a hot summer day while enjoying some grilled meat and cold refreshment!
All you have to do is fill up the balloons with some water, hang them, and start whacking. For a more thorough guide, you can read KiwiCo's DIY Water Balloon Piñatas guide.
68. Summer Soda for the Kids
Don't forget to serve appropriate summer drinks for the little ones. There are a variety of kids' summer drink recipes that can help them cool off and have a refreshing outdoor BBQ party experience.
Here are some kid-friendly summer drinks that will kick off the party!
Orange smoothies

Strawberry milkshake

Pink and blue lemonade

Oreo milkshake

Blueberry smoothies

Peanut butter banana smoothies
Kids love experimenting, and you can never go wrong with adding fruits to juices, ice creams, and even flavoured sparkling water. Let them enjoy a non-alcoholic drink and call it a day!
69. DIY Taco Bar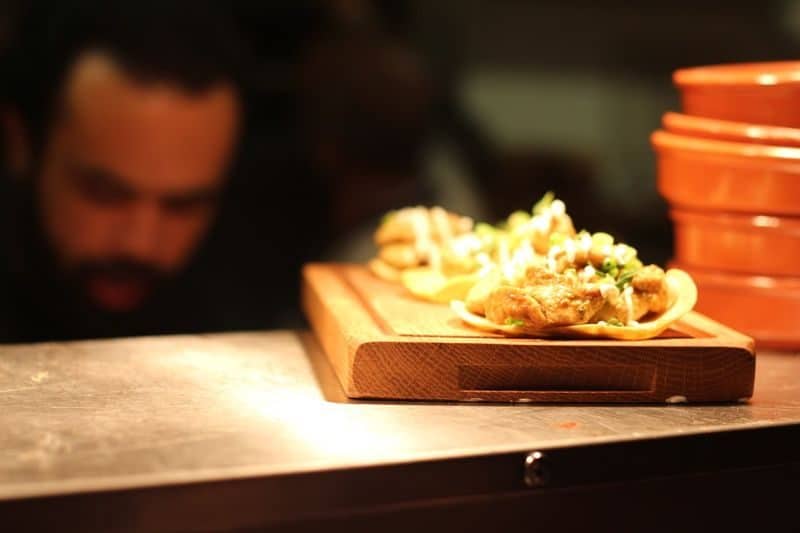 Everyone loves tacos, and if you're hosting a BBQ party this summer, a do-it-yourself taco bar is an excellent way to feed the crowd! Once all the ingredients have been chopped, diced, sliced, and prepped ahead of time, let your guests do the rest.
A taco bar wouldn't be complete without taco shells and tortillas. You can provide your guests with a great range of vessels to choose from, such as flour tortillas, corn tortillas, or hard shells for a solid option.
If you want to offer something beyond the usual choice and a mess-free alternative, you can opt for tortilla bowls. They can act as an edible bowl, holding all of the fillings and ingredients at once.
Here are a few must-haves fixings:
Diced tomatoes

Lettuce

Diced onions

Black olives

Shredded Mexican cheese

Avocado

Guacamole

Sour cream

Coriander

Salsa

Jalapeno slices

Mexican rice

Tortilla chips
70. Tiki Torches for Additional Outdoor Lighting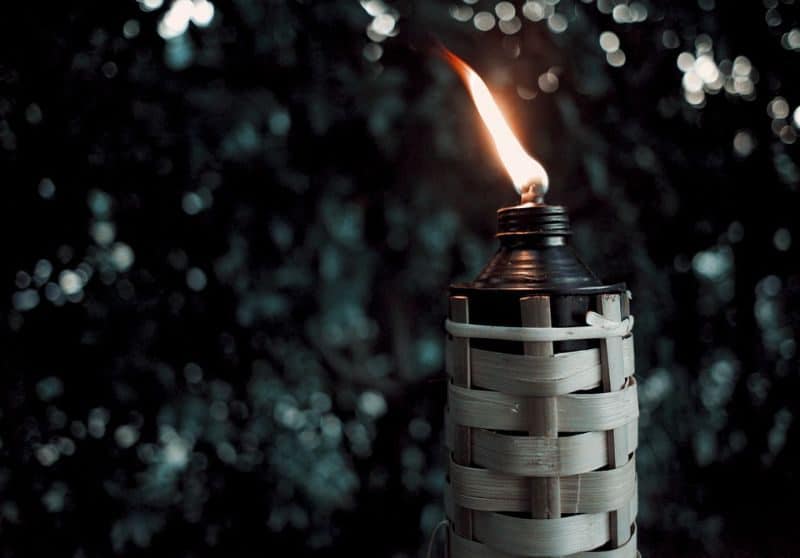 Fuel-lit torches provide fantastic ambient lighting. At the same time, the flickering flame can give off a sense of comfort and excitement. When used with citronella, torches can also fend off mosquitoes and other nighttime insects.
They make an excellent and affordable alternative to lighting up your summer BBQ party or outdoor dinner party as well. Perfect for the summertime, you can make your backyard more festive by adding tiki torches as decorations. 
You can use tiki torches to light up your patios, decks, and walkways where you'll hold your BBQ party. Make sure to leave about 6 to 8 feet in-between each one to allow people to move around without the danger of catching on fire though!
71. Choose the Right Grill for You: Charcoal or Gas?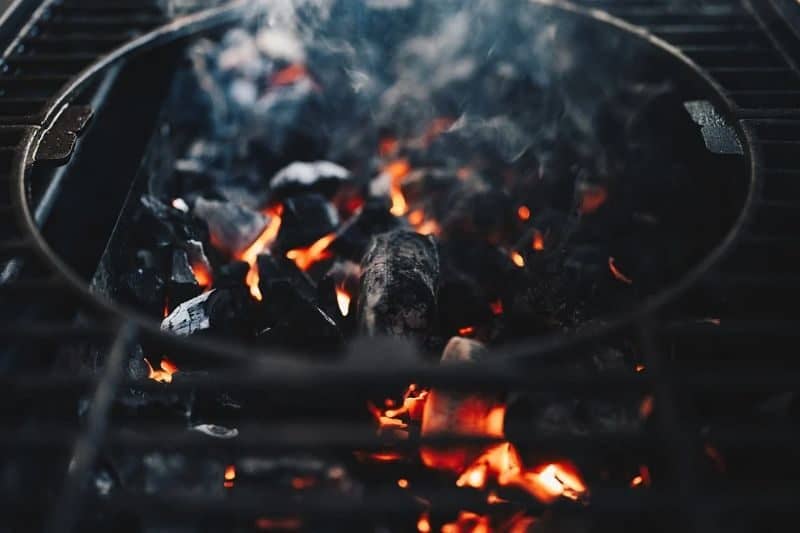 The flame war between charcoal BBQs and gas grill BBQs has been a hot topic for professional chefs and amateur cooks alike. So which one will work best for you?
We know you're craving for that good ol' open-flame grilling. A charcoal barbecue, primarily when fuelled by lump wood and briquettes, never fails to bring out an authentic grilled flavour. Most charcoal BBQ grills marry traditional flame-grilled cooking and modern BBQing build to bring aromatic grilled meals straight to your plate.
But, gas grill BBQs feature burners that heat up the same way as charcoal grills but can be regulated the same ways as a cooker. Plus, they're easier to cook evenly on, with less risk of burning. It's like you're cooking in the kitchen, but outdoors!
If you want to have a successful BBQ summer cookout, make sure you have the right grill companion with you!
72. Add Storage for the Leftovers
Have you ever felt guilty of cooking way too much food whenever hosting a party, including BBQs? Rather than waste the extra food put it in a freezer and store it in sealable, shallow containers.
Making the most of your leftovers is a great way to cut down on your food wastage. But keep in mind – just because leftovers smell or taste ok, it doesn't always mean it's safe to eat.
To make sure you and your family won't end up feeling ill after any leftovers, think about labelling containers.
73. Take Note of this Blackberry Mojito Recipe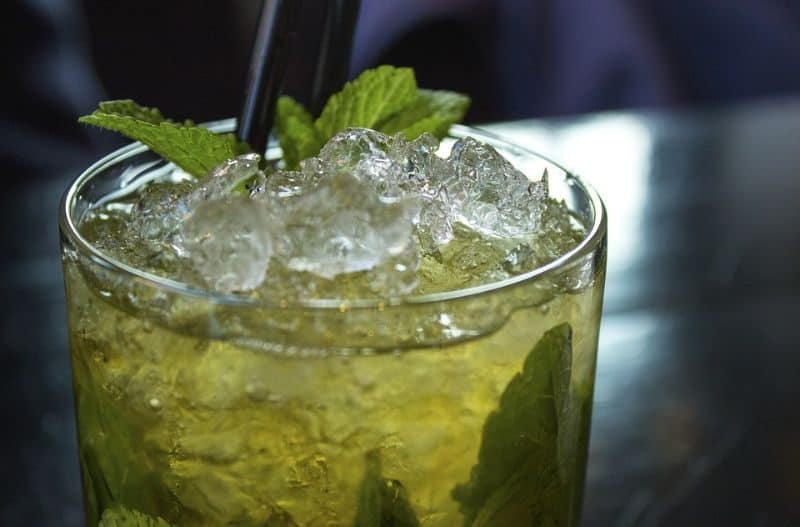 Cocktails are delicious and are a must-have at BBQ parties, especially if your guests are adults. When it comes to the signature flavours, check out this Blackberry mojito recipe.
If you're serving it only for two people, prepare these ingredients (courtesy of Martie Duncan):
2 large blackberries

12 mint leaves

4 teaspoons sugar

1 tablespoon fresh lemon juice

1 tablespoon fresh lime juice

3 ounces light rum (or vodka as a substitute)

Ice

Club soda

Lime wedge, mint, and blackberries for garnish
But if it's for a crowd, make sure to prepare:
5-6 pints blackberries (plus some for garnish)

4 bunches mint leaves (plus some for garnish)

6 cups sugar

4 cups cold water

1 1/2 cups fresh lemon juice

1 1/2 cups fresh lime juice

6-7 cups light rum (depending on how strong you want the drinks. This is based on 1 ounce per drink which is light. Add more if you like. You can also substitute vodka if you prefer)

Ice

2 bottles of chilled club soda (to taste)
74. Rainbow Sangria Should Be on the Drinks List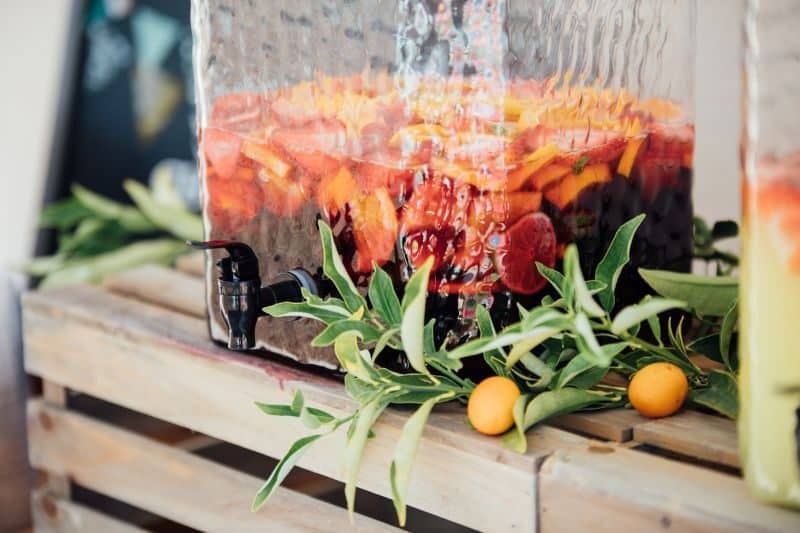 Want a  taste of Spain right to your backyard? This punch made up of triple sec (a strong, sweet and colourless orange-flavoured liqueur), fruit, wine, and juice – also known as 'rainbow sangria', is the perfect drink to serve at a summer party!
This traditional Spanish drink is cool, refreshing, and beautiful, and can whip up the crowd, making them feel lively all night long. Sangria typically comes as red sangria (using red wine) or white sangria (using white wine).
Ingredients to make the best rainbow sangria, courtesy of Princess Pinky Girl:
White wine

Guava juice

Orange juice

Brandy

Triple sec

Sprite

Fruit – blueberries, kiwi, pineapple, peaches, strawberries
To make rainbow sangria, here are some suggestions on the fruit options by colour:
Red – Strawberries, Raspberries, Apples, Cherries, Pomegranate

Orange – Mandarin Oranges, Cantaloupe

Yellow – Fresh Pineapple, Peaches, Nectarines

Green – Green Grapes, Kiwi, Honeydew, Green Apples

Blue – Blueberries

Purple – Blackberries, Red Grapes
75. Set up a Lemonade Stand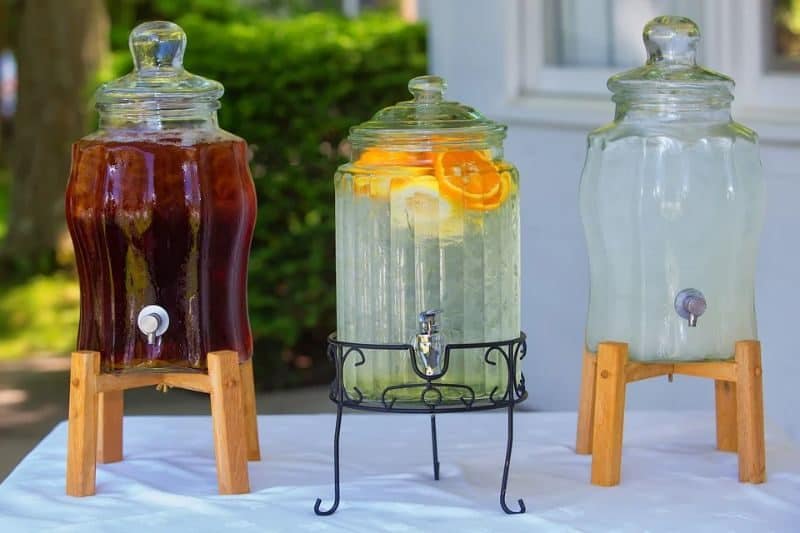 If children are part of your BBQ party crowd, you might as well consider setting up a lemonade stand for them. 
Complete your outdoor summer BBQ party with a glassful of refreshing lemonade and a lovely little station that houses jars of flavoured lemonade. Pair it with an adorable sign and menu, including table accessories, and guests (particularly little ones) will love it!
Top tip: Let your children run the stall and customise the homemade lemonade stand with banners, lovely signs, and general awesomeness for an awesome hydration station!
76. Maximise Your Ice Supply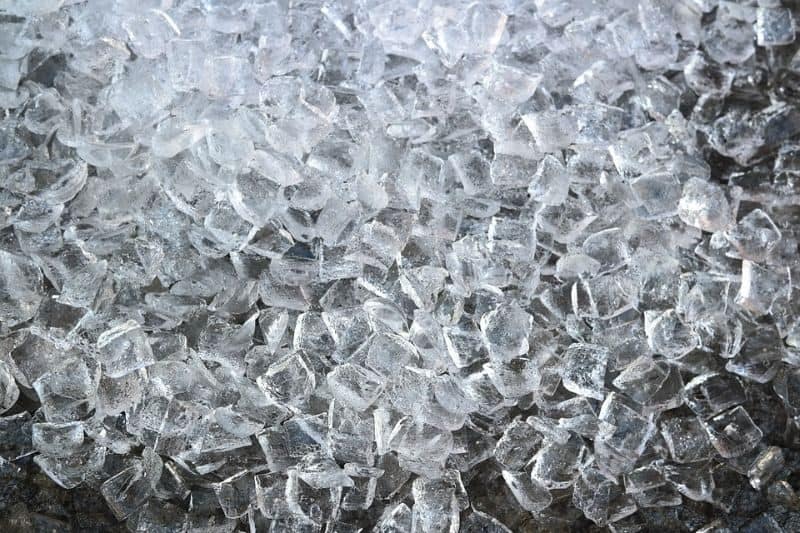 When planning your BBQ party, ice is as important as the food, cocktails, and decorations. It may not be the talk of the party, but it will be if you run out of ice in the middle of the celebration.
The outdoors and heat makes people thirsty, let alone the fact that it melts ice faster. So you need plenty of ice stocked up to keep the party going.
If you're wondering how much ice per guest you need, the rule is to buy one pound of ice per person and multiply it by how long you think you BBQ will last.
For instance, if you plan on having 10 guests for a three-hour BBQ event, 60 pounds of ice will do. But if you need to keep food items chilled, such as extra meats or ice creams, plan to put on a few extra pounds (and not just because of hotdogs!).
77. Be Extra by Adding a Watermelon Keg
If you're looking for a brilliant alternative to serve a big-batch drink, forget about the glasses or punch bowls in the meantime and get extra with a watermelon keg! Adding seasonal flair to the festivities, a watermelon keg can hold any type of punch, whether it's family-friendly or spiked with liquor.
For a kid-friendly drink, you can also fill the fruit keg with water or lemonade, giving a refreshing extra melon flavour. Tip: Since you'll be using a perishable fruit, it's recommended to prepare it no more than a day in advance, just to be safe.
Once cut or opened, make sure to store it in the fridge while draped in plastic wrap to preserve freshness. If you don't have enough space in your refrigerator, you can prepare the watermelon keg a few hours before the event but keep it as cool as possible.
78. Keep Your Ice Cream Frozen Outdoors
Keeping things frozen on a hot, summer day is hard, especially when you're outdoors. But a frozen treat is a must to achieve the ultimate BBQ summer party experience.
Since ice alone won't be enough, dry ice has been proven to help cool your ice cream and keep it frozen. All you have to do is to put the dry ice at the bottom of the ice chest and pack the ice cream on top.
79. Be Fancy by Adding Grazing Boards to the Table
Cooking for your guests is fun, but sometimes it's more convenient to fill your table with an array of meat, cheese, fruit, and even flowers and decorations dotted around serving utensils and dishes. Sound good?
Instead of running around cooking and serving food throughout your summer party, why not try doing a grazing table so you can have more time to relax and entertain your guests?
You could also consider dotting crackers along with a range of nuts and herbs around the table. Pair the cheese wheel with a sliced loaf of fresh bread, or crumble off bits of cheese to it all easy to nibble at.
Having a grazing table is a classy way for you and your company to mingle without worrying about what to serve or cook next. Plus, the thing we like about adding grazing boards is that they're easy to put together and easy to clean up. The food's all prepared in advance and guests will be impressed with a beautiful table setting.
80. Transform the Stock Tank Into a Pool
Impressing your guests and neighbours with a backyard party they won't forget is everyone's main goal when hosting a summer party. So here's an idea – let your guests have the best summer party experience with a splash party.
No pool? No problem! Instead of investing a huge amount of money for a swimming pool in your backyard this summer, you could use a galvanised stock tank swimming pool. 
Also known as the 'cowboy pool', this cost-effective alternative can be filled up in the summer to create a shallow soaking pool. I mean, who would have thought that an inexpensive farm staple used as a water trough for livestock could be used as a pool in your backyard?
Imagine enjoying a barbecue with a sip of cold lemonade while sitting in a cool stock tank pool. This will make that one of a kind BBQ summer party for you and your family.
Top tip: Treat your stock tank pool once a week to keep consistent chlorine and pH levels. At the same time, this will increase the pump's lifespan and keep it working more efficiently.
And there you have it – 80 BBQ ideas for summer, all packaged up in our ultimate guide. So if you're ready to get your grill on, check out our selection of garden BBQs to suit any patio space.
Shop Barbecues