We love to catch up with our customers to see how they're getting on with their garden buildings. So today, we've got someone special with a great story about how they transformed their BillyOh purchase.
Hi there, what's your name?
Hi, my name's Katie. 
And Katie, which outdoor garden building did you go for?
I went for you BillyOh Carmen Log Cabin Summerhouse.
BillyOh Carmen Log Cabin Summerhouse Exterior
And what size did you get your Carmen log cabin summerhouse in?
I went for the 14 x 8ft model.
What made you pick this particular model?
It was the perfect size and style we were after and within our budget!
Sounds like you made a great choice! So, what're you using your outdoor building for?
We have made our summer house into a garden bar! It's the perfect place for us to relax and unwind after a busy week at work!
BillyOh Carmen with Nightjar Bar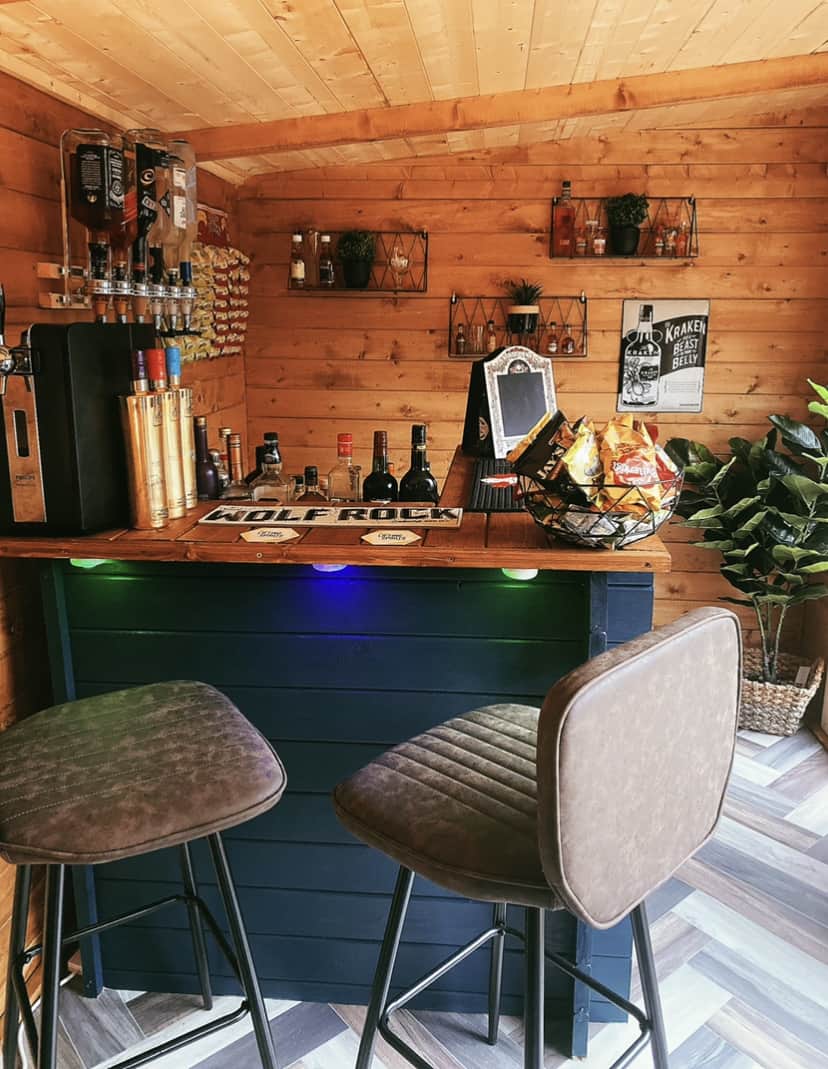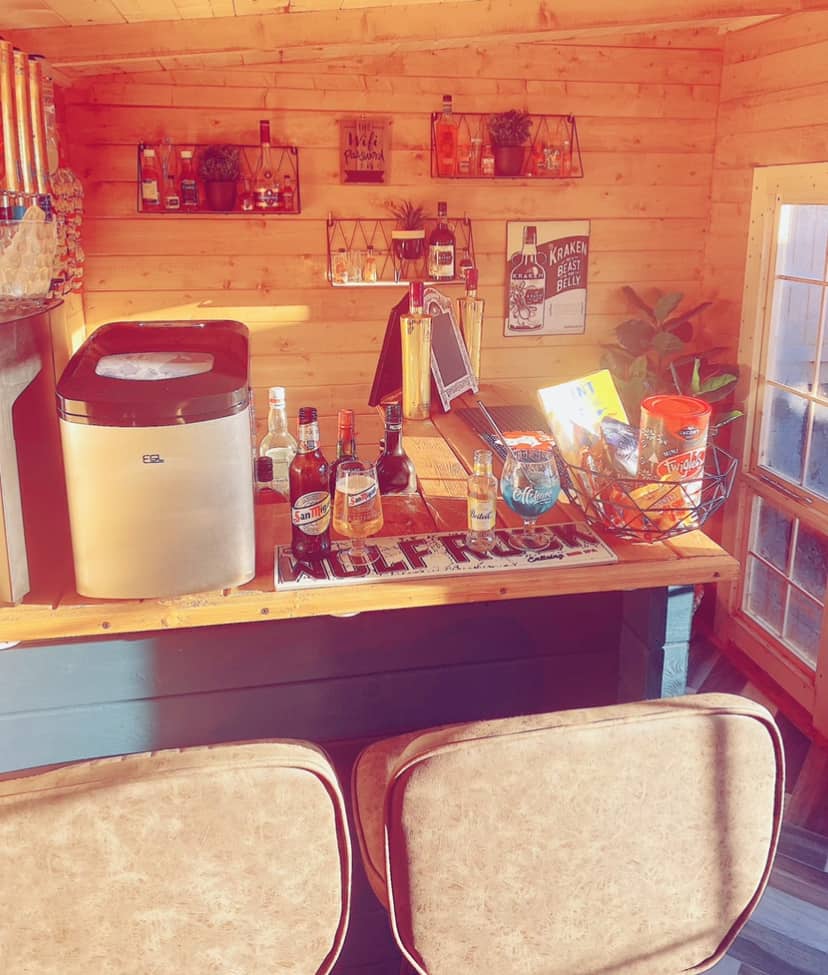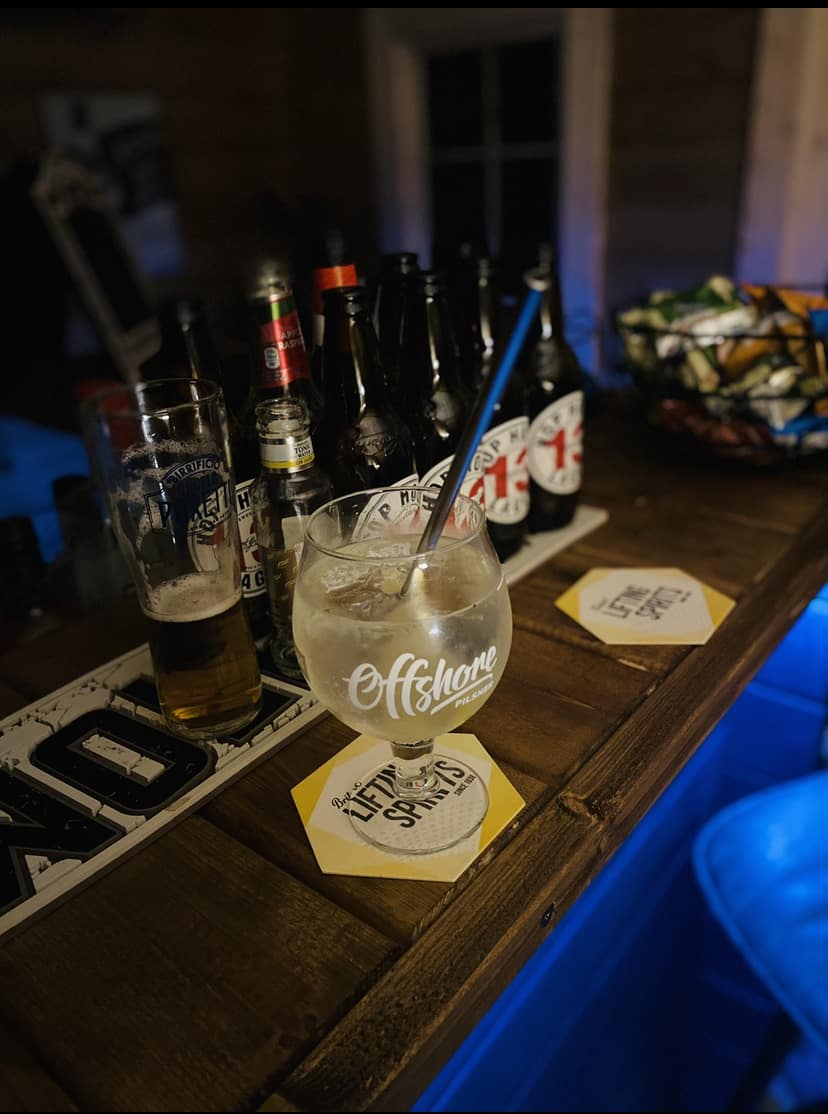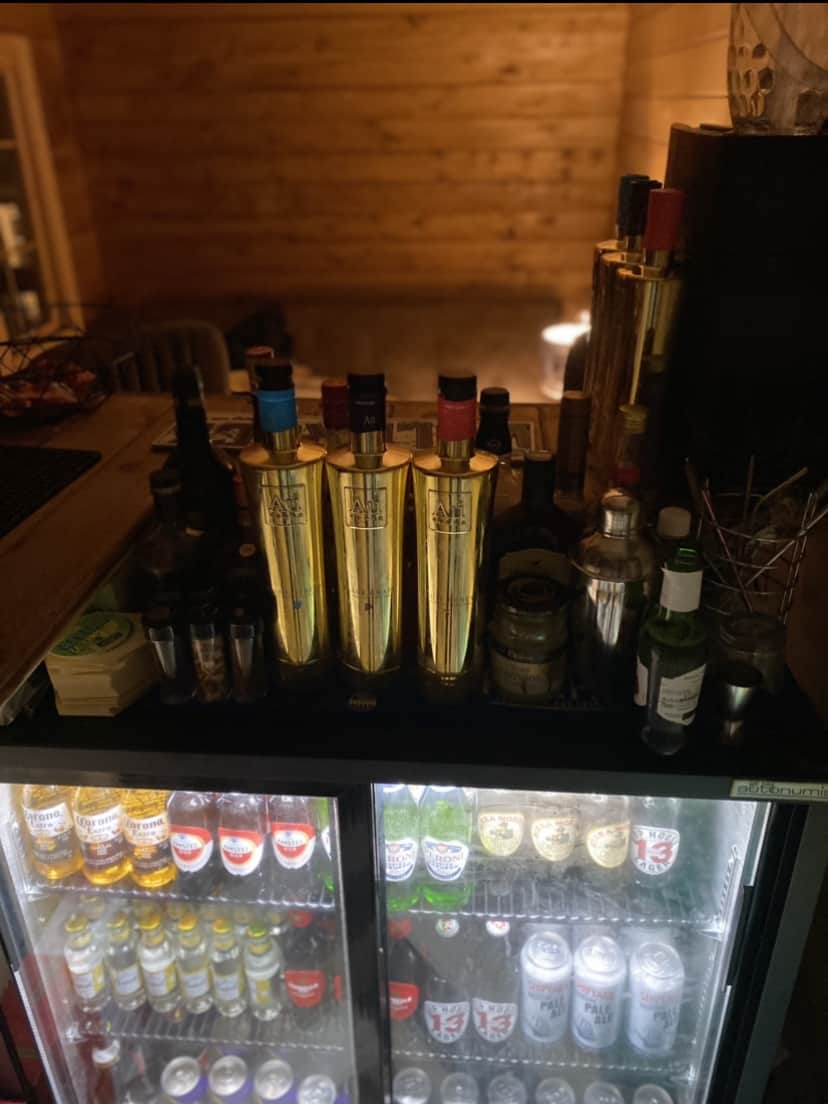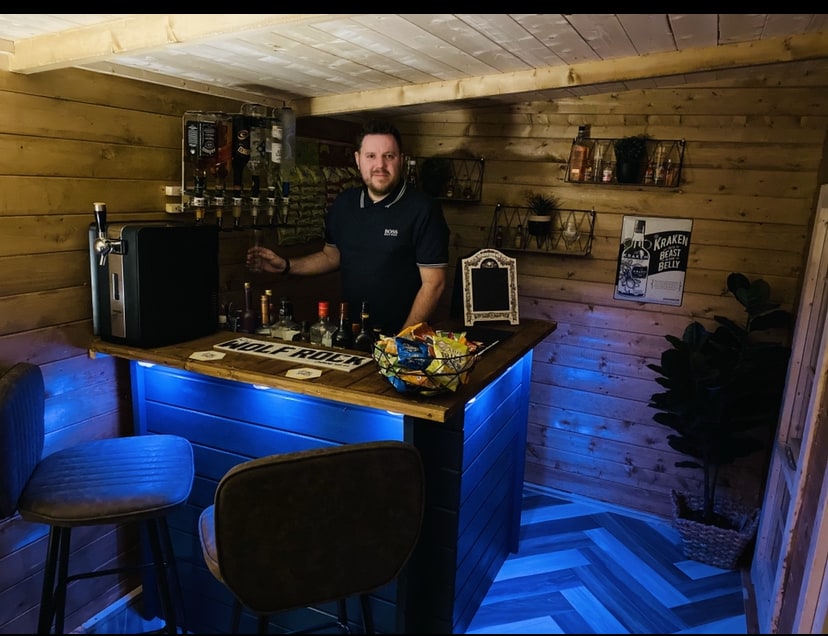 What would you say your new garden building has allowed you to do that you couldn't before?
We have utilised space in our garden which was unusable! It's allowed us to create extra space for us to relax and unwind that'ss detached from the house!
It has been a well-needed change of our home environment during lockdown! And the building and designing kept me busy during the weekends when we had nothing else to do! It was a good compromise to a garage conversion without losing valuable storage space in the house!
Fantastic. Have you decorated your garden building then?
Along with the purchase of our summer house, we added the Billyoh nightjar garden bar which we painted in Farrow and Ball 'Hague blue'. We also purchased bar stools and a sofa.
In addition to the shed flooring, we had vinyl flooring fitted to make it feel a bit more homely! We have optics and shelves on the walls, along with a few artificial plants. We also have a wood burner-effect stove in there to add to the ambience! I stained the interior with a light oak wood stain!
BillyOh Carmen Log Cabin Summerhouse Interior
That sounds amazing! What's your favourite thing about your building?
I love the outdoor/indoor space we have created alongside our decked seating area! It's given us a lovely space to entertain friends and family in the garden whatever the weather!
And what made you choose Garden Buildings Direct?
Garden Buildings Direct were the most competitively priced summer houses we could find and had the quickest lead time in delivery!
Aw, thanks, Katie. And how was your experience with us?
We were kept up to date with the progress of our order from start to finish! Customer service was polite and friendly!
Almost done – any top tips for anyone wanting to create their own garden bar cabin?
If you can, I would say get the biggest summer house you can possibly fit in your garden! You'll really enjoy the extra space!
Good thought Katie and thanks again.
Wow, it sounds like Katie is really making the most out of her BillyOh Carmen log cabin. So if you've got a fantastic story about your BillyOh shed, summerhouse, or log cabin conversion – we'd love to hear. Simply get in touch with us on social media for a chance to feature here.