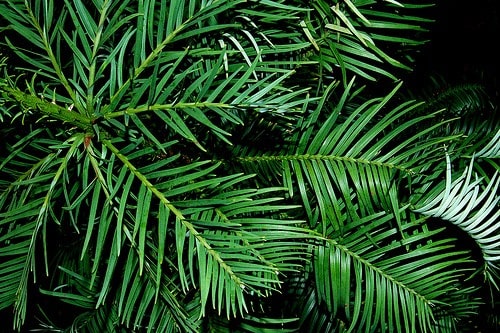 The Wollemi Pine is a very rare evergreen tree. It is a member of the conifer family Araucariacae. Its species is known as theWollemia Nobilis. According to fossils, this tree was originally thought to be extinct over 200 million years ago, but was recently discovered in 1994 in Wollemi National Park, which it is named for. This park is around 120 miles northwest of Sydney, Australia. The Wollemi Pine were found growing in a canyon. They escaped discovery for years because of their location. Since the canyons are surrounded by large sandstone cliffs, the only way to get to the plants is through the use of helicopters or climbing gear. For more information on the Wollemi Pine visit Britannica. To learn more about Wollemi National Park, go to Planet Ware.
The Wollemi Pine is an endangered plant species because less than 100 adult trees, along with several hundred seedlings, are alive in the microclimate of the canyon. While it is one of the rarest trees, it is also one of the oldest. To visit the official site of the Wollemi Pine, click on Wollemi Pine. For more information, links, and popular FAQs, go to Wollemipine . To learn about why the Wollemi is endangered, visit BBG. For a link on how to buy your own Wollemi Pine and help keep it from extinction, go to The Green Head. Here, the sale of any plants will go towards funding conservation research. To read an article on this beautiful yet endangered plant, click on News.
The Wollemi Pine is considered one of the greatest botanical discoveries because there are only 100 in existence, and only in the canyons of Wollemi Park. While you won't find one of these growing next to your garden shed you can find more information on this plant and its history online, visit Encyclopedia. To learn about re-planting Wollemi Pine, visit Garden Web.