Ultimate Build Quality
BillyOh's thicker tongue and groove cladding provides increased weather resistance and added longevity compared to standard tongue and groove sheds. With a strong, interlocking construction, the building has heavy-duty qualities that make it great for workshops.
An attractive country style has been used for the design of the building, taking inspiration from traditional English architecture. It's sure to look fantastic in your garden, particularly painted with one of our colourful treatment options.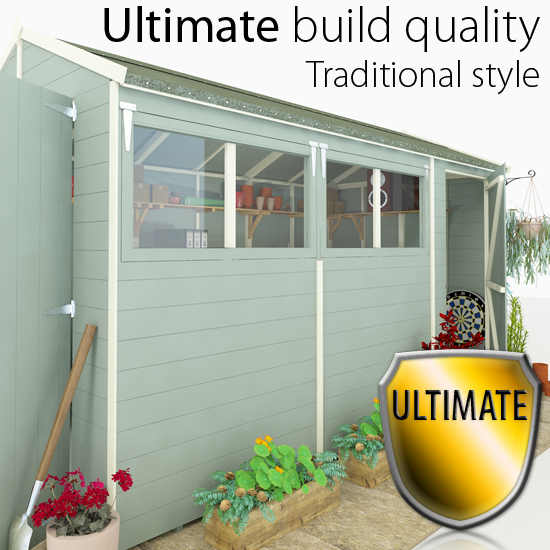 Versatile Interior Space
We've purposely designed every aspect of the Gardener's Haven to be a joy to use. With a raised eaves height to the roof, headroom is increased to give you more comfort and useable working space. The versatile layout is excellent for a variety of uses, including an outdoor workshop, potting shed or dedicated storage building.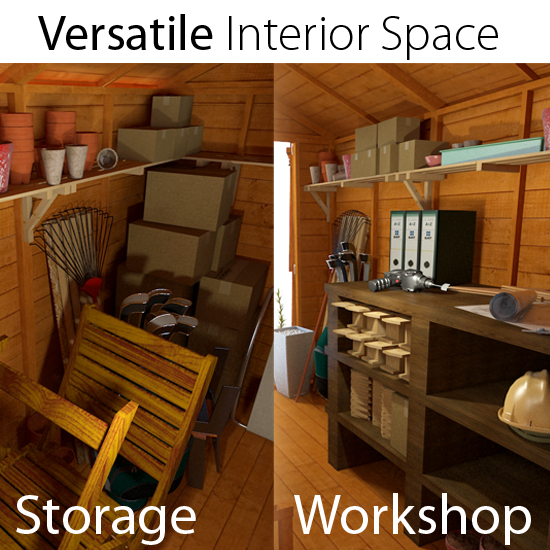 Quality Windows and Doors
The Gardener's Haven features a sturdy personnel door on the front of the building for easy access. This is accompanied by high quality windows with shatter-resistant glazing and an opening mechanism, which are far superior to the fixed windows in budget sheds that are made from lower quality materials. These will let in plenty of light during the day to brighten up your workspace, whilst having the ability to let in fresh air and cool the building down in the summer months.
The Gardener's Haven also includes an extra double door as standard. This provides an additional access point, which greatly improves the convenience and usability of the building. It's perfect for moving large objects in and out with ease, such as your lawnmower or garden furniture. Another useful bonus of this is the ability to essentially 'split' your building in two separate rooms if you wish, with different uses and an access point for each.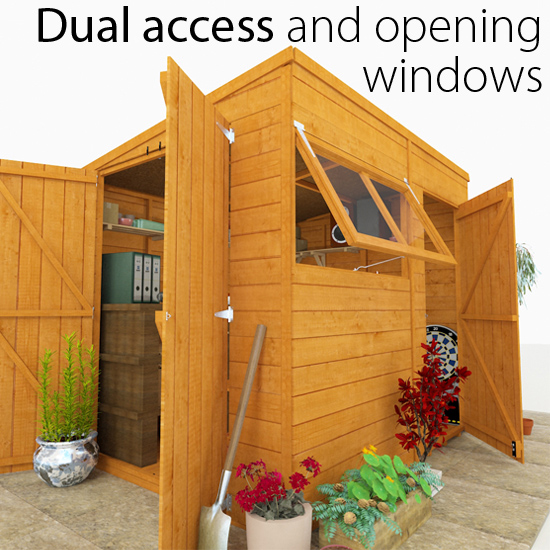 Ultimate Cladding and Framing
We cover the strong internal framework of this building with our finest tongue and groove boards. The traditional construction style interlocks the boards together, which gives you both strength of construction and our best protection from the elements.
We have also added thicker, additional framing to the building frames as part of the standard design. This and the thickness of the timber give the building a robust, reinforced feel. The rigidity of this is highly noticeable in comparison to budget buildings of a lower specification.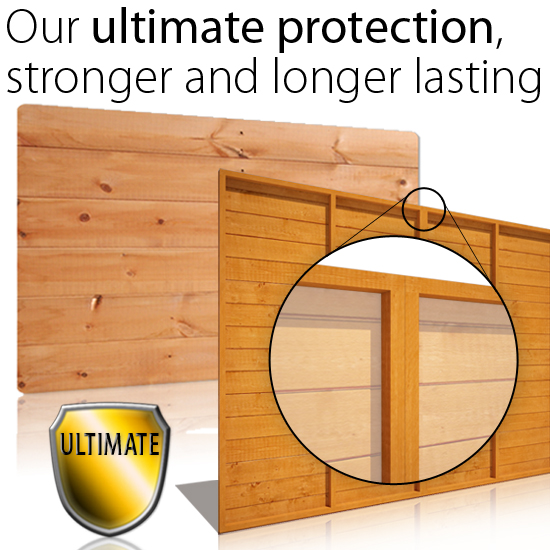 Choose Your Floor Style
We offer multiple flooring options to suit your needs, allowing you to tailor the right option for you.
The Premium option includes tongue and groove boards in a pre-assembled made to measure floor. It is a convenient pre-boarded floor that provides you with additional strength allowing more demanding use. This option is also the most attractive looking.
The Standard option is our pre-assembled solid sheet made to measure floor. The floor is made up of varying solid sheet panels, which provide a robust surface and solid functional base for your shed. This is our value finished floor, perfect for less intense use.
Do you fancy a DIY challenge? If so, we offer you the facility to construct your own floor to your exact specification. We recommend this option for the more experienced handy man/woman.
For our floorless shed base recommendations CLICK HERE
If you require any further information on this please contact our experienced sales team on 0800 169 6016.
Please note: The external eaves and ridge heights will vary slightly dependant on floor option.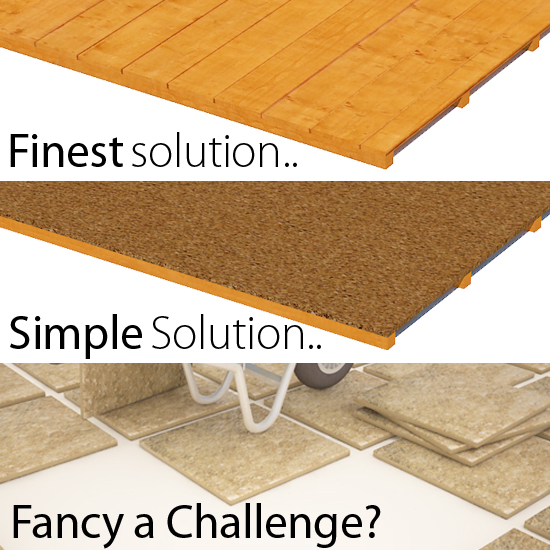 Easy to Manage
We have listened to our customers' requests for panels that are easier to handle and manage, and have designed our panels to be less cumbersome as a result. This feature and construction method allows access to gardens with limited access, or simply ensures the ease of moving from delivery position to the build area.
We have tried and tested the fact that all our panels can fit through a standard front door opening, providing there are no obstacles in the way. A further bonus of this construction type means that our sheds are assembled in more manageable bite-size sections. This ensures that the assembly process is far safer and less likely to result in damage when moving them into position.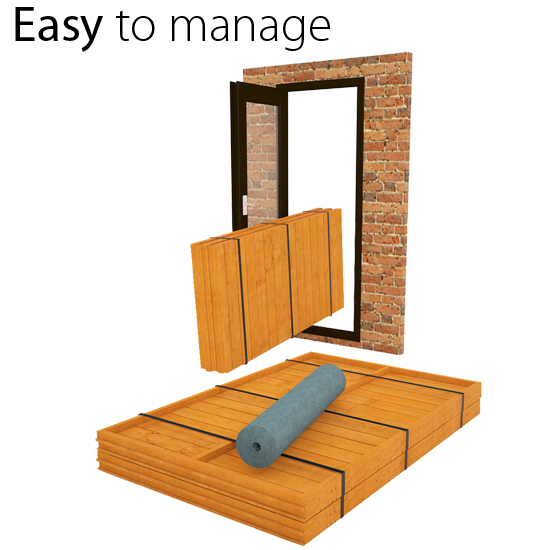 Direct to Your Door – Hassle-Free!
Order process: Not only do we aim to offer the best value for money, but our delivery service is second to none. All of our products include free delivery to selected postcodes. Check our postcode search facility to see if you qualify for free delivery.
How your order will be delivered: Your building will arrive via our scheduled delivery service and delivered straight to the kerb of your house. It's delivered in sections – the quantity and size of the sections vary depending on the size ordered. Some items may also be banded together for protection during delivery.